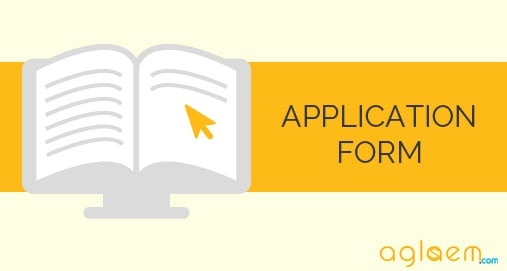 CRSU Jind Application Form 2018 – Online applications are available for applying for various Postgraduate courses. Those who willing to apply have to visit the official website www.crsu.ac.in as per schedule. Get CRSU Jind Application Form 2018 information here.
Latest: CRSU Jind Application Form 2018 has released. Candidates can apply online from the link provided below.
CRSU Jind Application Form 2018
Before applying online application form, the candidate will have:
Scanned copy of their Photograph and
Mobile Number & E-mail id
Keep the necessary details/document(s) ready (like DMC of Matriculation, Senior Secondary and Degree etc.)
Go to complete presentation- "How to Apply Online for Admission" available on the website.
A candidate can apply for multiple courses through single registration. (Fee will be charged on per application basis). Candidates are advised must ensure their eligibility and other conditions before filling the online application. Candidates can also fill their application from the direct link which is provided below.
| Event | Dates |
| --- | --- |
| Commencement of ONLINE admission | 01 Jun 2018 |
| Last date for submission of ONLINE application form | 02 Jun 2018 |
Apply here: Click here to apply online for CRSU Jind Application Form 2018.
Official Website: crsu.ac.in.
Application Fee
Processing fee Rs.500/-(Rs.125/- for SC/PWD of Haryana) must be deposited on or before the last date.
Instruction for Filling the CRSU Jind Application Form 2018
Go to official website.
A candidate will be able to apply online for a course OR come to University premises for filling application form free of cost. (Please bring all necessary docs/photograph).
University help desk will be established for the applicant on the first floor of the academic building in the University Computer Information Centre Lab for filling the online application form.
Before filling the Online Application Form, the candidates should read the Prospectus carefully.
All the entries in the Application Form should be filled. No entry should be left unfilled.
Candidates must ensure that they have all the relevant certificate(s) from the appropriate competent authority approved and notified by the Govt. of Haryana.
Applications which do not have the required documents will be treated as incomplete and such applications may not be considered for admission.
No registration will be allowed before or after stipulated registration dates.
On the application form, items marked with * are compulsorily to be filled in.
Candidate will not be informed about any activity by post. It is solely Candidate'sresponsibility to check website for all activities.
A tentative merit list of students will be uploaded on the University. Also displayed on the Notice Board of the concerned department.
Candidates as per tentative merit list shall reach the concerned department of the university for verification of documents along with their original Documents, a copy of all documents (like downloaded application form, a paid copy of e-Challan of application fee, additional documents list is available on website)& Admission fee of the course/programme as mentioned in the Admission Brochure. The tentative Merit list will change after verification of original documents.
Stay connected with http://crsu.ac.in for updates. For any support, you may contact to 01681-241021 or mail us at [email protected]