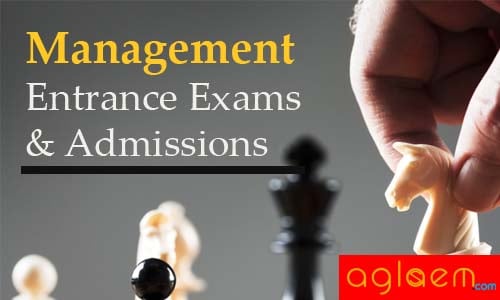 MICAT 2019 – Mudra Institute of Communications Admission Test (MICAT) I and II dates have been announced. The MICAT I 2019 will be held in the month of December 2018. Whereas, the exam of MICAT II will be in the month of February 2019. The examination is conducted by Mudra Institute of Communications, Ahmedabad. It is held at the national level for the admission of candidates in PGDM-C course. Only those candidates should apply for MICAT who will be appearing for CAT/XAT/GMAT because the performance in these examinations will be considered for selection of the candidates. Candidates interested in the exam may check eligibility criteria, selection process, important dates and more details from this page.
Latest: Online Application for MICAT I 2019 has been released, apply through the link provided below. Also, the exam date of MICAT I 2019 has been changed.
MICAT 2019
Candidates can appear in both MICAT I as well as II. Better performance of the two will be used. For selection, marks of CAT / XAT / GMAT and MICAT are added in 50:50 ratio. Check important dates of MICAT 2019 below.
Events
PGDM-C
MICAT-I
MICAT-II
Opening date of Application Form
23 Aug 2018
03 Jan 2019
Closing date of Application Form
20 Nov 2018
30 Jan 2019
The release date of Admit cards
26 Nov 2018
04 Feb 2019
Date of Examination
02 Dec 2018
01 Dec 2018
09 Feb 2019
Date of Result
18 Dec 2018
19 Feb 2019
GE and PI Shortlist
19 Feb 2019
GE and PI at Delhi and Kolkata
07 to 09 Mar 2019
GE and PI at MICA, Ahmedabad
12 & 13 Mar 2019
GE and PI at Bangalore & Mumbai
16 to 18 Mar 2019
Final Result
25 Mar 2019
Quick Links
MICAT 2019 Eligibility Criteria
The eligibility criteria of MICAT 2019 is to be fulfilled by all the candidates who aim to pursue PGDM-C from MICA. The criteria for eligibility are as below:
Candidates must possess a Bachelor's Degree, after 10+2, from an institute recognized by the Association of Indian Universities AIU).
Candidates in the final year of their degree program can also apply.
Candidates should appear for CAT 2018 or XAT 2019 or GMAT 2017 (or later) for MICA to consider their application.
Candidates who demonstrate an aptitude for expressing, assessing, and /or conceiving ideas that move people to action and achieve business results tend to stand a better chance of being shortlisted.
MICAT 2019 Application Form
The application form of MICAT 2019 will be released on mica.ac.in. The applicants will have to apply separately for MICAT I and  MICAT II. The first step to apply is online registration. To do so, the candidates will have enter Personal Details, Correspondence Address, Choices for Exam Center, Upload Photograph, and Other Details.
Once all the details have been submitted, the candidates will be required to submit Academic Details, Year of Passing, College Name, and Year of Passing College. After submitting the details, the candidates will be required to remit the application fee. The amount of application fee to be remitted is Rs. 1965.
MICAT 2019 Admit Card
Mudra Institute of Communications, Ahmedabad (MICA), will issue the admit card of MICAT 2019 on the official website. The admit card will contain details such as Name, Roll Number, Exam Date, Time, Center Address, etc. The candidates will have to carry the admit card on the exam day, else they will not be allowed to take the exam. Even after the examination, the candidates will need MICAT to admit card so it should be kept properly even after the exam.
Exam Pattern of MICAT 2019
The MICAT will be divided into 6 sections. These sections will be for:
Psychometric (P) – This will only be the qualifying examination.
Verbal ability (VA)
Quantitative Ability and Data Interpretation (QADI)
General awareness (GA)
Divergent and Convergent Thinking (DCT)
Descriptive Test (DT)
MICAT 2019 Result
The participants can check their results on the official link of MICAT for the respective courses PGDM-C from the login. To access it, candidates need to enter Login-ID and Password in the required space. The link to check the result will also be provided on the result page in future.
MICAT 2019 GE and PI Round Details
After the result of the written examination will be announced, the candidates will be called for Group Exercise and Personal Interview. The shortlisted candidates will be called at Ahmedabad, Delhi, Kolkata, Bangalore, and Mumbai centres. The shortlisted candidates need to appear for GE and PI. Skipping either shall harm the candidature.
MICAT 2019 Selection Procedure
The selection process involves three steps. The process is described below:
Step 1: CAT/ XAT/GMAT
Each candidate has to take at least one of the three exams: CAT/ XAT/GMAT*.
Step-II: MICA Admission Test (MICAT)
All candidates are assessed on MICAT, which consists of 6 sections:
Psychometric (P)
Verbal ability (VA)
Quantitative Ability and Data Interpretation (QADI)
General awareness (GA)
Divergent and Convergent Thinking (DCT) and
Descriptive Test (DT).
Step-III: GE & PI
All the candidates shortlisted on the basis of their performance in CAT/XAT/GMAT* & MICAT shall appear for both GE & PI.
MICAT Merit List 2019
The merit list of MICAT 2019 will contain the details of those candidates who will be considered for admission. The merit will be prepared after GE and PI round and in it, only those candidates will be added who will fulfil the criteria below:
Will be recommended by all the panel members of PI.
Manage to score a minimum of 3.5 scores in GE (on the scale of 5 points).
Will score a minimum of 4 scores, on the scale of 5, in PI.
Note: If the candidate falls under the third category then a final composite score (FCS) will be prepared. It will be prepared on the basis of CAT/XAT/GMAT and MICAT, GE and PI. The weightage to each is provided as below:
| | |
| --- | --- |
| Exam | Weightage |
| CAT/XAT/GMAT | 20% |
| MICAT | 30% |
| GE | 20% |
| PI | 30% |
About MICA and PGDM-C
Mudra Institute of Communications, Ahmedabad, is one of the best management institutes in India. It popular for Strategic Marketing and Communication skills. Post Graduate Diploma in Management – Communication, abbreviated as PGDM-C, is one of the most sought courses offered by MICA. It is considered equivalent to MBA and is approved by AICTE and AIU. The must know salient points about the course are as below:
Course Duration – 2 years.
Specialization – Advertising & Brand Management, Development Management & Social Enterprise Digital, Communication Management, Media and Entertainment Management, and Marketing Analytics.
PGDM-C Fee – The course fee for two years, which will also include tuition fee and residential charges, is Rs. 16,50,000 (approximately).
Sample Paper
Sample Paper for MICAT 2019 is provided below. Candidates can check the sample paper below and prepare according. The sample paper will give you an idea of the actual question paper.
Official Website: www.mica.ac.in
For more information regarding MICAT 2018, download Information brochure.
Insofar, Official details for MICAT 2019 has not been announced yet. Information on this page is based on last year information brochure and for reference purpose only. As soon as Mudra Institute of communication, Ahmedabad will release the MICAT 2019, information will be updated here.
Management Entrance Exams MBA Admission through CAT