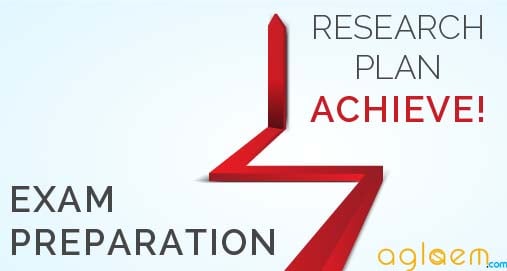 The efforts bear the sweetest fruit they are guided in the right direction. At Aglasem we continually strive to bring all the study related solutions under one roof so that our readers can make the best of their studies. Whether it is lending the guidance for the preparation or compiling the best books for you, we know how important is exam time and what you might need. In this article we are going to tell you about how one should prepare for CS Foundation exam.
The CS Foundation programme is the first step in the way of becoming a Company Secretary. The course is offered by The Institute of Company Secretaries of India. The program is of 8 months and the computer based CS exam is conducted twice in a year in June and December.
The person can be posted as a CS in any of the sector. The candidate must have the knowledge of Corporate Laws/ Governance/ Administration/ Compliance Management, Board and Shareholders Meetings, Stakeholder Relationship, IPO, ADRs / GDRs, Capital Markets, Stock Exchanges & Listing Agreement, Mergers & Amalgamations, Insider Trading & Takeovers, Representations, Arbitration & Reconciliation, Direct and Indirect Taxes and Investor Education and Protection
Eligibility – The candidates interested in pursuing the Company Secretary course can apply for the programme after 12th or graduation except for students of fine arts. The only difference is that while students applying after 12th have to undergo 3 stages for it Foundation, Executive and Profession, the candidates applying after graduation undergo only 2 stages i.e Executive and Professional.
Exemption from appearing in the exam
All the candidates must appear for the exam. However, a few cases of categories are exempted from appearing for the foundation programme.
(i) candidates possessing a master's degree in Corporate Secretaryship or Commerce Pass in the Final examination of the Institute of Cost and Works Accountants of India (ICWAI) or the Institute of Chartered Accountants(ICAI) of India or any other Accountancy Institution.
(ii) candidates possessing a master's degree in any discipline other than Fine Arts.
When to apply
The exam takes place twice in a year and there are specific dates by which the candidate must apply
Course
By which the application must be made
For Foundation Programme
31 March to appear in December Examination for same year
30 September to appear June Examination next year
Tips To Prepare For CS Foundation Exam 2018
Check the exam pattern
It is not at all a wise option to start your preparation unless you know how to go about it. The candidate who have decided to appear for the exam must first of all check the syllabus and the exam pattern. There are 4 papers in the exam for Foundation Program. The paper comprises of questions from the following topics:- English and Business Communication, Economics and Statistics, Financial Accounting and Elements of Business Laws and Management. You get 100 questions without any negative marking. A candidate is declared to have passed the Foundation program if he/she secures a minimum of 40% marks in each paper and 50% marks in aggregate including all subjects.
Do not read unnecessary material
Candidates preparing for CS program usually hunts for the best books since material is perhaps the most important lead when it comes to prepare for the exam. However, we are also informing our readers that the institute sends the material in form of 4 books covering all the syllabus and topics subject wise. To make your studies concise and effective, first cover the books sent to you then go to any extra reading material. It is highly advisable fr preparation that each candidate must have read these books thoroughly.
Handpicked Books you might like
Model Solved Scanner CS Foundation Programme for Business Management Ethics and Communication by CA Amar Omar and CA Rasika Goenka
Multiple Choice Questions For CS Foundation by CS Ruchi Gupta
Fundamentals of Accounting and Auditing with MCQs by Ruchi Gupta
Business Environment and Entrepreneurship by Nikita Sanghvi
Coaching is not mandatory for Foundation Program
Since the foundation programme is something where you get questions already covered in 12th class. One who has a clear understanding of the syllabus from 12th class can easily crack the CS Foundation exam. It is not at all the hardest nut to crack. The executive level is something that may be an option for you because the level here is a little advanced. But for the foundation programme, you may skip the coaching option and rather focus on self study and clearing your concept with hard work and dedication yourself.
Stay focused
It is of utmost importance that the candidate stays focussed while preparing for the CS Foundation program examination. There is not much time left for the exam. Once you know what the syllabus is what kind of questions are asked, the candidates are advised to prepare a timetable as per the dates. Do not deviate from your schedule at any cost. Procrastination of work is the weakest link in the way of success.
Practice papers
Practicing 5 objective papers each day will get the best of you. Time yourself and try to cover at least this much. As many papers you cover it will help you in:-
Knowing the pattern of the question paper
Assessing your speed
Which question to attempt 1st.
Which section takes more time to solve
Which section to study more
What to do when only 1 month is left for CS Foundation
Candidates usually get stuck at the point when they hardly have a month left for preparation. They impatiently look for the tips that can get them best of the results. Guys! There is no tip in the world that can replace hard work. You can only concise your syllabus. Break it down to studying only the most important topics and practicing them more. But it would be best if you start preparing at least 6 months before any exam. Still if you don't have much time left, you can divide you CS Foundation subjects using the following points.
Time to devote for each subject when only 1 month is left:-
Business environment and entrepreneurship: 10 days
Business management, ethics and communication: 6–7 days
Business economics: not more than 6 days
Fundamentals of accounting and auditing: 6–7 days
ALL THE BEST
Company Secretaries Foundation Programme