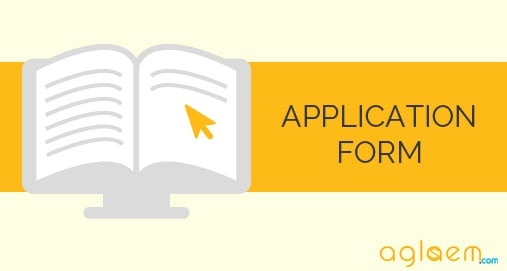 Candidates can now apply to Ramakrishna Mission Vivekananda University M.Phil & Ph.D Integrated Admission 2017.
Date of Examination: 08 July, 2017 at 10 am
Applicant must qualify in the admission test and interview organized by the institution for joining the program.
Important Dates
| | |
| --- | --- |
| Event | Dates |
| Last date to apply | 05 Jul 2017 |
| Entrance Test (written exam) | 08 Jul 2017 at 10 am |
| Viva voce | 08 Jul 2017 at 2.30 pm |
| Announcement of the selected list of candidates | 09 Jul 2017 |
RKMVU M.Phil & Ph.D Integrated Application Form 2017
Candidates can fill their Application online through the official website as per schedule date.
Application Process is over now..!!
How to Apply?
Apply, preferably by email and followed by the application form, within 15 days from the publishing of this notice, with a detailed CV
Email to Registrar at: [email protected]
A copy should be marked to the Head of the Department of Sanskrit Studies, at the following email:     [email protected]   or j    [email protected]
Submit application form with necessary certificates, by post or in person at the university office with a fee of Rs.300/­ by cash or DD in favour of "Ramakrishna Mission Vivekananda University"
Self­attested passport size photograph should be affixed on the application form
Documents to be submitted along with the application form (attested photocopies only):
Marksheet of Secondary or equivalent Examination (10th)
Marksheet of Higher Secondary or equivalent Examination (12th)
Certificate of Secondary Examination (10th) (as a proof of date of birth)
Marksheet of Graduation or equivalent Examination
Marksheet of Master's degree or equivalent Examination (marksheet of last examination for the
applicants who have appeared or appearing for MA)
JRF Letter or provisional certificate
SC/ST/OBC certificate
Details of publication
Eligibility
 65% marks in Sanskrit with honours in Bachelor's Degree and 65% marks in the concerned subject in Master's Degree from an UGC recognised University. (5% relaxation for SC/ST candidates)
Aspirant should possess UGC NET­JRF (Junior Research Fellowship)
Those without NET­JRF may also apply provided they have 75% marks in the Master's Degree
The candidate must be willing to join as whole­time research scholar
For the current year 2017­18, the specialization for Ph.D. will be vyakarana and vedanta. Aspiring candidates should therefore have had specialization in vyakarana (Panini's grammar) or Vedanta
(preferably Sankara Advaita Vedanta) at the Master's Programme.
Easy and facile writing ability and fluent speaking capacity in Sanskrit is essential
Admission Procedure
Candidates must bring their original documents of educational qualification & other testimonials at the time of Entrance Exam/Interview
There will be an entrance exam of one hour duration, the result of which will be announced within a couple of hours. Those selected in the exam will appear for viva voce the same day in the second half. The final list of selected candidates will be uploaded on website the next day 3. Aspirants with UGC­NET­JRF shall appear only for the Viva Voce
The decision of the Selection Board & the University Board of Management will be final.
Ramakrishna Mission Vivekananda University Admissions