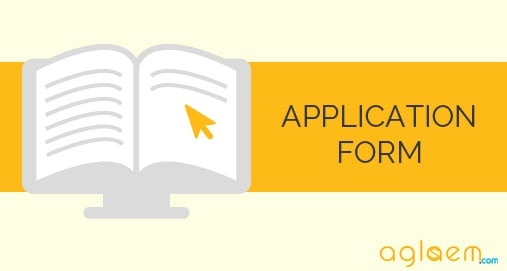 RMLAU Application Form 2017 for various courses has released by the University. If candidate is appearing for more than one courses then he/she will have to apply for separate application form and submit separate fees. The separate application form is not required for courses of life sciences. There will be one common form for courses of life sciences which include M.Sc. Microbiology, Biochemistry, Biotechnology and Environmental Science. There will also be only one common entrance test for such mentioned courses.
Events
Dates

– Revised.!

Availability of application form
17 May 2017
Last date for submission of fees
15 Jun 2017 01 Jul 2017
Last date for submission of application form
17 Jun 2017 03 Jul 2017
RMLAU Application Form 2017
Online Application Form of RMLAU Admission 2017 for various courses is available on the official website. Interested & eligible candidates may fill the online application form at www.rmlauentrance.in. Candidates can also fill the online application form through the direct link, which is given below.
Application process is over now..!!
Entrance Examination Fees : Entrance Examination Fees for each courses is (Rs. 550/- + Bank Service Charges).
How to Apply Online?
Last year "how to apply online" is given below.
Following Certificates/ Documents required at the time of filling of form –
High School Marks Sheet/ Certificate clearly mentioning Date of Birth.
Mark sheet of Intermediate (If eligibility is intermediate) or mark sheet of last year of graduation (if eligibility is graduation).
Recently issued (within six months) Caste Certificate from appropriate authority–Tahsildar/ SDM.
Certificate from appropriate authority for Horizontal Reservation/Weightage.
Certificate from Registrar or Principal of the College of this University for horizontal reservation against Wards quota for residential course only.
First Step :  Candidate www.rmlauentrance.in first visiting the website, click the link on the Pay fees. After the on-line through the Gateway of India, State Bank of fee (Credit / Debit / Net banking / E-challan) fees can be deposited.
Second Step :  On-line to collect fees after 11 am on the next working day after the candidate Fill form after fees submission by visiting the website, click the link.Subsequently, for example, required details such as SBI Transaction Reference Number (DU43212224) and date of birth plot. Details will be made available if the right candidate to fill in the application form on-line entry will open.
Third Step : Fill in the form carefully and all the information related to the form and save. Once the form is saved after any modification / change is not possible. When the error candidate to renew after the new fees will apply.
Fourth Step : If candidates wish to apply for any two courses separately for the two courses after submitting separate fee will apply. It is worth noting that Microbiology, biochemistry, biotechnology and environmental science to be a common form, which will be known as Life Sciences. Similarly, a common form will be filled for Physics and Electronics. The candidate will be able to time Counselling course the final decision will depend on his Merit and Choice.
Fifth Step : Candidates keep in its possession a copy of the completed form and send in any form does not require university.
Note: the process of filling the application form, candidates are exposed to their latest colored photograph (Coloured Front face photograph) jpg, jpeg format and signature in jpg, jpeg format and high school in the scoresheet, caste certificate, weight-related forms (Weightage Certificate ) and the candidate is applying for the course if the course has been completed to determine eligibility by scanning keep the scoresheet. Such is his final year undergraduate candidates whose qualifications prescribed for uploading scanned keep the scoresheet.
RMLAU Admission Complete Details