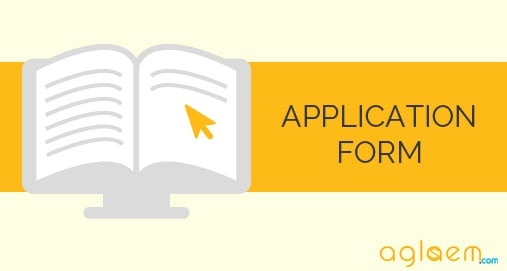 The Visiting Students' Research Programme (VSRP-2018) is Scheduled to be held at TIFR, Mumbai from May 07 to July 04, 2018. The application forms are available online as well as offline mode. Tata Institute of Fundamental Research (TIFR) organizes summer programs every year that allows talented students to research in the areas of Astronomy, Biology, Chemistry, Computer Science, Mathematics, and Physics. VSRP for Mathematics will be held from June 4 – July 4, 2018. Students selected for the program are expected to work on a research project under the supervision of a TIFR researcher. Tata Institute of Fundamental Research has distributed their faculties majorly in 3 major departments of the institution The School of Mathematics, The School of Natural Sciences and The School of Technology & Computer Science. Students can visit the official website for VSRP and download the information brochure for further detailed information about the different departments of the institution.
Latest: TIFR VSRP 2018 Online Application has been started.
TIFR VSRP Application Form 2018
Candidates will be selected purely on the basis of their academic qualifications and achievements and on the basis of the write-ups and referee reports submitted at the time of registration. The institution does not conduct any interview or qualifying test for the selection of eligible candidates.
| | |
| --- | --- |
| Events | Dates |
| Last date to apply online for other subjects | 31 Jan 2018 |
| Last date to apply online for Maths | 28 Feb 2018 |
Application Form: Click Here to apply for TIFR VSRP Application Form 2018.
Official Website: www.tifr.res.in
Note: Referees can fill the online report form until one week after the last date. The link for filling up the Referee Report Form online will be sent by email to both Referees after complete registration.
Students from remote areas who do not have access to the internet can send a request for application form along with a self-addressed stamped envelope of Rs 20/- to :
The Assistant Registrar (Academic)
Tata Institute of Fundamental Research
Homi Bhabha Road, Colaba
Mumbai 400005.
How to apply for TIFR VSRP 2018?
Students are encouraged to apply online.
During the basic registration, "Prefered Subject" indicates TIFR subject area you are applying for (Physics / Chemistry / Biology / Mathematics / Computer & Systems Sciences).
After completing basic registration, an email will be sent to you with a link for advanced registration.  Before proceeding to advanced registration, please keep the following ready:

Scanned photo (.jpg file of size not exceeding 100kb ) of your passport size photograph.
Students can select upto 2 departments, and for each department, they can fill in two areas of interest from the options available in the menu. Please read the Information Brochure before you fill this section.
A write-up of up to 400 words, describing your interest in the most preferred field of study has to be provided in the appropriate box. The write up should not contain special characters. In particular, use of equations in write-ups is strongly discouraged.
Names, Affiliation, Designation, Contact address (both e-mail and physical address) and contact phone no. of 2 referees who would be filling referee reports for you. They should be teachers or persons with whom you have interacted academically.
Eligibility
Candidates should have done two years of undergraduate course work in an academic institution
Should not have particpated in VSRP before.
Students who are currently enrolled in a Bachelor's or Master's program can register for the program. Ph.D. students or faculty members are not eligible to apply for the VSRP 2018.
Please note that the VSRP programme is for students currently enrolled in a Bachelor's or Master's programme and not for PhD students or faculty members.
Stipend/Accommodation
Candidates can expect a stipend during this program. The speculated stipend is nearly 7000 INR. Students will be provided transportation and accommodation facilities while the course of the programme.