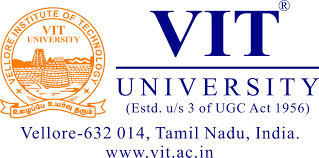 VITEEE Cut Off 2017 – The candidates can check details about VITEEE cutoff, opening-closing rank and more from this page. The VITEEE 2017 was held from April 5 to 16, 2017, and the result of it has been declared on April 23, 2017. The university has announced the AIR of the candidates in the basis of the score and the cut off of VITEEE. Candidates may read the article below to know more about the VITEEE Cut Off 2017.
VITEEE Cut Off 2017
The declaration of VITEEE Results will be followed by multi city counselling for VIT Admissions to B.Tech degree programmes. The VIT University does not make formal announcement about the relevant cut off for VITEEE 2017.
Like any other university, a panel set by VIT decides the cut off for VITEEE 2017. It is the minimum score which the candidates must secure to qualify the exam. The candidates who surpassed the cut off of VITEEE 2017, have been allocated All Indian Rank.
Determinants of VITEEE 2017 Cut Off
VIT appoints a panel of expert members to overlook admission and counselling for a particular year. Even the VITEEE 2017 Cut Off would be decided keeping in mind the factors like the number of received applications, actual number of candidates who took the exam, number of available seats in each course and so on. The benchmark of cut off is also determined based on the average performance by candidates in the exam.
Significance of VITEEE Cut Off 2017
With the help of VITEEE Cut Off, students can draw a better picture of their performance in the VITEEE 2017 and they can also analyse their rank in the merit list. Candidates scoring above the Cut-Off would be selected for VITEEE 2017 Counselling. Candidates must remember that the cut off marks may vary from course to course, so they are advised to check the appropriate cut-offs relevant to their chosen undergraduate engineering course at VIT. Cut Off marks also help candidates in making out if they will be getting the desired courses at preferred campuses or not.
According to the information provided by VIT University, in their information brochure, the following key points regarding VITEEE 2017 cut offs are as follows:
There is no minimum qualifying marks defined by the university for admission purpose.
The exam being a computer based test, it is held over different slots on various days. To maintain a level of equality across the different test-takers, equi-percentile method is used. This means that the scores obtained on different slots with the same percentile rank are considered to be equivalent.
VITEEE cut off is not applicable as a qualifying marks requirement.
VITEEE Opening and Closing Ranks Cut Offs
Qualified candidates can get an idea of their selection in desired engineering branch, on the basis of the VITEEE cut offs. The university does not officially publish details of opening and closing ranks. However, it does publish details of ranks called for counselling. As per VITEEE counselling details published this year, key points are as follows.
On the first day of counselling, i.e. on May 10, 2017, Rank 1 to 8000 has been called for seat allocation.
8001 – 14000 rank holder have been called on the day of counselling, which is May 11, 2017.
On the third day, which is also the last day of Phase I counselling, Rank 14001 – 20000 will be allocated seats.
In VITEEE counselling phase 2, ranks beyond 20,000 are expected to be called.
VITEEE 2017 Expected Cut Offs
VITEEE 2017 expected Cut Offs is given below based on previous counselling processes.
| | | |
| --- | --- | --- |
| Branch Of Engineering | Closing ranks predicted in Chennai Campus | Closing ranks predicted in Vellore Campus |
| Bioinformatics | N/A | 7500 |
| Bio-Medical Engineering | N/A | 13000 |
| Biotechnology | N/A | 13500 |
| Civil Engineering | 29000 | 14300 |
| Computer Science and Engineering | 33000 | 15000 |
| Electronics and Communication Engineering | 39000 | 15500 |
| Electrical and Electronics Engineering | 39000 | 16000 |
| Electronics and Instrumentation Engineering | N/A | 16500 |
| Information Technology | N/A | 17000 |
| Mechanical Engineering | 39500 | 19000 |
| Mechanical (Spec. in Automotive Engineering) | N/A | 20000 |
| Mechanical (Spec. in Chemical process Engineering) | N/A | 23000 |
| Mechanical (Spec. in Energy Engineering) | N/A | 25000 |
| Production and Industrial Engg. | N/A | 27500 |
We request candidates to note that VIT does not disclose official cut-offs or opening and closing ranks. Data for above table has been accumulated from secondary sources such as news, student inputs, and blogs. They may vary from actual cut-offs for 2017. This data is only for reference.
VITEEE 2016 Cut Offs / Seat Status
VITEEE 2015 Cut Offs / Seat Status
B.Tech. Counselling Status as on 11-May-2015
B.Tech. Counselling Status as on 12-May-2015
B.Tech. Counselling Status as on 13-May-2015
B.Tech. Counselling Status as on 20-May-2015