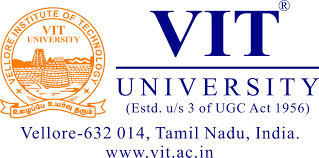 Candidates who will qualify for the VITMEE 2018 will be able for admitted into M.Tech / MCA programme at VIT University. The University will issue a merit list which contails list of candidates who will be appear in counseling. The VITMEE 2018 counseling will be held on June 18, 19, 20 & 30, 2018. The university will publish the list of selected candidates on its official website. Get here complete details of VITMEE 2018 counseling from below.
VITMEE Counseling 2018
Candidates will be short-listed for counseling on the basis of their performance in the VIT Master's Entrance Examination (VITMEE) Rank. Attending counseling process alone will not assure admission since the seat allotment will be based on the merit list and there will be a chance that some may not get admission if the seats are filled before their rank/ turn comes.
Events
Dates
Publication of Short Listed Applicants
08 Jun 2018
Dates for Counselling
M.Tech – Automotive
18 Jun 2018
MCA
18 Jun 2018
Other M.Tech
19 & 20 Jun 2018
M.Tech (by Res.)
30 Jun 2018
Integ. Ph.D
30 Jun 2018
Last Date of Payment of Balance Fees
13 Jul 2018
Commencement of Classes
22 Jul 2018
The counseling fees will be Non-Refundable, but it will be adjusted in the tuition fees once the candidate joins the University. The candidate's name will be removed from the admission list if he /she fails to pay the advance at the time of the Interview.
Documents to be produced at the time of counseling/interview
The Candidate shall produce the following documents in original for verification, along with one-set of photocopies while reporting for counseling. Candidates will not be allowed to participate in the interview without these documents.
Admit Card of the Entrance Examination
X and XII Std. Marks statement
Mark Sheets of all semesters/ years of the qualifying examination up to pre-final/ final year as applicable
Qualifying degree / Provisional Certificate (If already received)
Transfer/Migration/College Leaving Certificate obtained from the Institute last studied (If already received).
Valid GATE score card for Candidates applying for M.Tech. (if applicable)
Service Certificate/ No Objection Certificate issued by the Employer. (For sponsored candidates for M.Tech. Programmes only)
Community Certificate (for all categories except OC/ General).
Demand Draft for Rs. 12,000/-, drawn in favour of "Vellore Institute of Technology", payable at Vellore.
Only after verification of these documents, the candidate will be allowed to participate in the counseling. Authentic records pertaining to marks sheet of the qualifying examination and state of eligibility, as indicated in section 4, will be checked. If a candidate fails to produce any of the above documents, he/she will not be considered for admission.
After remittance of the non-refundable deposit and obtaining the provisional admission letter, if the candidate fails to qualify in the prescribed qualifying examination, the provisional admission accorded will be canceled with the forfeit of fee
The seat and campus for a programme once allotted is final and cannot be changed under any circumstances