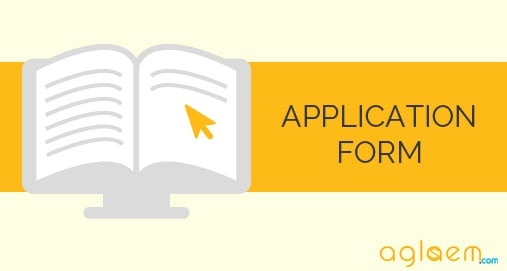 PMNET Application form is available now on the official website "www.bfuhs.ac.in". Interested candidates can apply online by the link given below on this page before the last date of the Application Form submission. Candidates are advised to check the eligibility criteria before applying. Candidates will get all the details related to PMNET Application Form here.
Activity
Dates
Availability of Prospectus (Online)
09 Aug 2017
Last Date for applying online
28 Aug 2017

06 Sep 2017

Date of Correction of Application Form After Locking
08 Sep 2017
PMNET Application Form 2017
For appearing in Entrance Test candidates will have to fill online admission application form and deposit the required fee in the OBC Bank and send the print out copy of online admission application form alongwith university copy of Bank Challan form and self attested photocopies of all required documents in the University by due date. Candidates can also fill their Application form from the direct link provided below.
Only one application is to be submitted by a candidate. Submitting more than one application by a candidate is liable to be rejected.
Fee Required with Admission Application Form – Rs. 5000/- for General Category (Rs.2500/- for SC categories only) be deposited in any branch of the Oriental Bank of Commerce throughout India by using Bank Challan form available on University web site i.e. www.bfuhs.ac.in by due date and time.
Candidates will take print out of online filled application form. They will carry this form alongwith self attested certificates/documents at the venue of counselling for verification/checking of certificates/documents. Apart from it, candidates will also bring along all original certificates at the venue of counselling.
How to Apply
Before applying, candidate should carefully check eligibility conditions and other important instructions.
After online applying, candidate should have to deposit requisite fee in the University account through any branch of the Oriental Bank of Commerce by using specified Bank Challan Form, which will be generated after applying online at University website i.e. http://www.bfuhs.ac.in. Fee shall not be accepted in any other mode i.e. Cash, Cheque, Demand Draft etc.
Fee for General Category is Rs. 5000/- and for SC category Rs. 2500/- and it should be deposited by specified date
Candidate insures that he/she has completed the age of 17 years on or before 31st December 2017.
Date should be filled in the format of dd/mm/yyyy i.e. date/month/year.
If result of B.Sc. Nursing/Post Basic B.Sc. Nursing examination is not declared or candidate has reappear in this examination, he/she should have fill 0(zero) in the columns of marks.
After filling of online admission application form, you will receive a Registration number and Password at your given mobile no and E-mail address.
Registration number and Password is mandatory for further process, so keep it secret.
You have to login to upload Photograph, Edit Application, Application Status and to change your password options.
How to upload Photograph: To upload your photograph you have to login by entering your Registration No and Password. The size of photograph should not be more than 20KB. Candidate may use third party software i.e. http://www.shrinkpictures.com. to resize their photograph before uploading.
Lock your Application: To get printout of your online application form you have to lock your application. Once you lock your application you will not be able to edit your application data, so be ensured that you have entered correct data particularly check your categories, DOB, qualifying examination marks etc.
All unlock application forms locked automatically after the cutoff date and once Application form is locked it can't be unlocked.
The applicant is required to fill online admission application form and send the Print Out copy of online admission applicant form alongwith University copy of Bank Challan form and copies of self attested required documents to the University by due date.
There will be a check list at the end of second page of printed application form. Please make sure that all the relevant documents are attached with print out application as mention in check list.
Candidate can use A4 (25" x 30") size envelope to send printout of application form complete in all aspects by stipulated date and time. The address for sending application form will be printed at the last of Application form and you have to paste it on the A4 size envelope.
Candidates are advised to always Log out your application form when you are leaving the computer.
Note: Please fill your valid mobile no. and email address to receive information regarding your application form time to time in the form of SMS and Email. You will also receive your Registration no. and Password on your given mobile no and Email address.
Important: In case candidate wants to make any change in his/her online application form after locking, he/she has to write separate application wherein he/she will clearly describe the information that he/she wants to modify. He will also attach printout of his/her online application form and submit his/her request personally in the University upto 08-09-2017 (i.e. last date of application form submission) with correction/editing fee of Rs. 500/-. After it request to change information in application data will not be entertained at any cost.