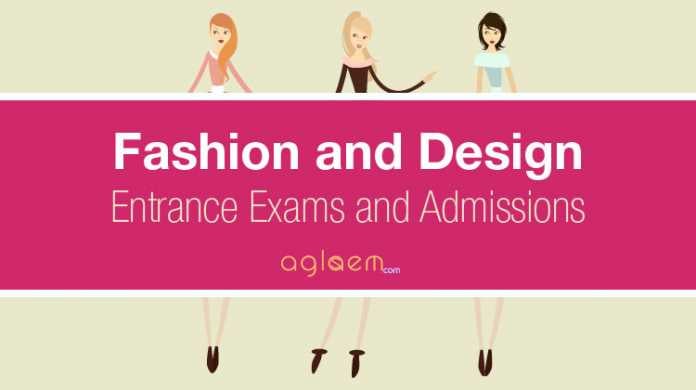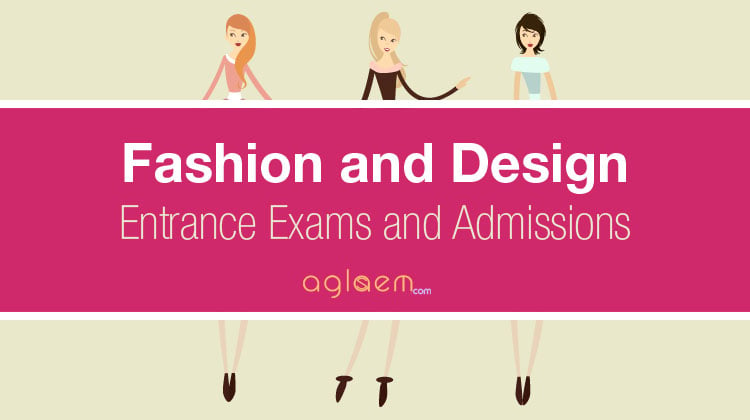 IIAD invites applications for IIAD Admission 2018. Indian Institute of Art and Design (IIAD) conducts IIAD Entrance Exam (iDAT) 2018 on April 14, 2018. It is important to apply for the purpose of admission to BA Hons Fashion Design, Communication Design, Interior Architecture Design. IIAD Application Form 2018 was released on October 15, 2017. First of all candidates have checked their eligibility criteria whether they were eligible or not. candidates have also checked whether they can apply either online or offline. They have attached relevant documents along with their application form in order to submit candidature for IIAD Admission. Applicants had obtain iDAT 2018 Admit Card before exam. candidates can get here complete details of IIAD Admission 2018 and IIAD Entrance Exam (iDAT) 2018 such as dates, application form, admit card, exam pattern, result.
Latest: Results for IIAD Entrance Exam will be declared on May 01st, 

2018

 (

Tuesday

). For further details candidates can visit the official website.
IIAD Admission 2018
IIAD Admission 2018 will be of two step process. Firstly, candidates will appear in IIAD Design Aptitude Test (iDAT) 2018. Then they will appear for a comprehensive interview and portfolio assessment before institute panel of art and design professionals. However Those applying for Architecture and Design will be exempt from appearing in iDAT 2018 and they will instead have to submit NATA scores. Following are important dates for IIAD Admission 2018.
Important event
Date
Online and offline IIAD Application Form 2018 available from
15 Oct 2017
Last date to apply
31 Mar 2018 07 Apr 2018
iDAT 2018 exam (Delhi)
14 Apr 2018
Date of Portfolio Assessment & Studio Simulation (Delhi)
15 to 17 Apr 2018
iDAT 2018 exam Outstation
(Bangalore, Bhopal, Lucknow, Kolkata)
23 Apr 2018
Date of Portfolio Assessment & Studio Simulation
(Bangalore, Bhopal, Lucknow, Kolkata)
23 Apr 2018 – Afternoon onwards
24 Apr 2018 – Full Day

IIAD Entrance Exam Result

01 May 2018
About IIAD: Indian Institute of Art and Design (IIAD) offers three Bachelor degree programs in collaboration with Kingston University London. Campus is in New Delhi.
Quick Links
IIAD Admission 2018 Application Form
IIAD Application Form 2018 was released in online as well as offline modes. Important details of application form of IIAD Admission 2018 are as follows:
Application fee is of Rs 2000.
Candidates can apply online through IIAD admissions portal www.applytoiiad.com. There are two things in online application docket, namely, application form, fees and refund policy.
Those who will apply online can pay application fee through credit / debit / net banking / DD / cash.
Candidates will have to type and submit clearly "Statement of Purpose" with completed application form.
IIAD Application Form 2018 in offline mode will be available as per schedule at IIAD campus and ISBF campus.
Moreover, it will be available at select outlets
Candidates who pays fee at time of procuring application will need not pay it again during submission.
Application procss is over…..
Documents: Candidates choosing to fill the form in Offline mode must attach the mentioned below documents and send the form to the address below
Recent passport size photograph
Payment medium
Photocopies of the certificates
Completed scholarship application form
Statement of Purpose
IIAD Eligibility Criteria 2018
For the admission process, candidates will have to fulfill IIAD eligibility criteria 2018 which is as follows.
Candidate should have either passed CBSE / ISC / IB or any other equivalent board 10+2 exam in any discipline, or he/she should have recently appeared in exam and awaiting results.
Scholarship application process
Meritorious students can apply for scholarship in IIAD Admission 2018. Know here more about it
Candidates must have 70% aggregate in CBSE / ISC / IB or equivalent board 10+2 in any discipline.
Final result also takes into account iDAT 2018 performance.
Click here to get scholarship form.
In order to apply, fill form and sent to
The Admissions Department
Indian Institute of Art & Design
B-26 Okhla Phase 1
New Delhi -110020
India
If you have already submitted IIAD Application Form 2018 then mention online application form number in scholarship application form. Send it to IIAD by courier or email to [email protected]
IIAD Admission 2018 Selection Criteria
The IIAD follows a 2 step evaluation process for admitting candidates to its course. First, of the candidate has to appear in the entrance exam. They also have to appear for an interview round as well.
IIAD Design Aptitude Test (iDAT)
Personal Interview / Portfolio Assessment
Note: Candidates who are applying for Interior Architecture and DEsign may be exempted from appearing in the exam provided that they produce their NATA score and attain the cut off score. These people will directly appear for Personal Interview/ Portfolio Assessment.
IIAD Design Aptitude Test (iDAT) 2018
Candidates will appear for the OFFLINE Mode test (written mode). Test will be of 2 hrs 30 minutes. There will be 2 parts in the paper
Part A- Logical Reasoning
Part B- Creative Thinking
Each candidate must display a zeal for observation, creative expression, visual and communication strengths, drawing and design skills.
Exam Centres: Bangalore, Bhopal, Kolkata, Lucknow, New Delhi.
IIAD iDAT 2018 Admit Card
All the applicants who complete their application formalities before the last date will be issued electronically generated admit cards in order to appear at the venue spreaded in different cities all over the nation.
What to bring on the exam day?
Pens/Pencils
Dry colours (pencils/pastes)
A ruler
A pen
A gluestick
A small pair of scissors
IIAD Admission 2018 Result
IIAD will declare the result on May 01st, 2018 in online mode depending on the performance of the candidates in the written test and Interview and portfolio assessment. The result will be uploaded on the website at iiad.edu.in.
Personal interview: This involves testing your understanding of basic art and design concepts and industry awareness. Confidence, maturity, and communication skills are important.
Personal portfolio: For interview candidates must carry personal portfolio. It will be critical for final assessment. Portfolio will include things such as art collages, digital design, drawings, graphic design, paintings, photography, needle-work, sculpture, sketches, three-dimensional projects, web design.
Fee Structure
Undergraduate Honours Degree Programmes fee is as follows.
NOTES
GST as per prevalent rates applicable on Kingston University Fee, Admission Fee, Tuition Fee, Examination Fee, Resource Centre Fee, Student Activity Fund.
Any other statutory tax, as applicable, imposed by the Govt. of India or any statutory body, will be charged extra.
Refund of paid fees is permissible in select situations as per guidelines given overleaf.
The institute reserves the right to increase the fee towards any course of study at the beginning of the subsequent academic year of the course
Refund of Fee
Note policy on fee refund of IIAD Admission 2018.
Only written applications in hardcopy towards withdrawal of admission submitted to Registrar's Office will be entertained (email requests will not be entertained).
Withdrawal application deadline dates are based upon the receipt date of withdrawal application letter by the institute (Not based on sent dates by the applicant).
No refund request of any amount will be entertained after 20 July 2018.
The institute reserves the right to increase the fee towards any course of study at the beginning of the subsequent academic year of the course.
Refund cheque will be available within 4 weeks after the request has been processed.
Fashion and Design Entrance Exams