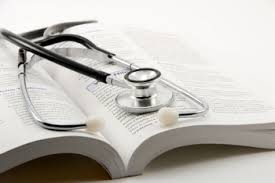 St. Johns PG Admission Result 2018 will be checked online. Only P.G. NEET 2018 qualified candidates are eligible for admission and based on their All India NEET ranking/NEET score will be called for clinical skills (Practical Test) and an Interview for Admission in St. John's Medical College PG Medical (MD, MS, PG Diploma) courses. Result / Merit list for each stage will also be available here. Get here complete details of St. Johns PG Medical Admission Result 2018.
St. John's PG Medical Result 2018
St.John's National Academy of Health Sciences, Bangalore offers admission in MD, MS, PG Diploma programmes. Admission will be done through selection procedure consisting of NEET Score, Practical Test score & Interview.The schedule is given below.
| | |
| --- | --- |
| Event | Dates |
| Announcement of interview list | Feb 2018 |
| Interviews and practicals | Feb to Mar 2018 |
| Announcement of final results | Mar 2018 |
| Commencement of courses |  Apr 2018 |
Result: The result of PG Medical Admission 2018  will be available here www.stjohns.in.
How to check Result
Visit the website http://stjohnsadmissions.in or direct link provided above.
Click on the Result link.
The result will be displayed on your computer screen.
Save it and take a print out it's for future reference.
Documents are to be submitted at the time of the Interview
M.B.B.S. Degree or Provisional Pass Certificate.
Statements of marks of all M.B.B.S. Examinations (as in the form enclosed).
Caste Certificate (if SC/ST from Karnataka).
Compulsory Rotating Internship Certificate.
A Certificate from the authority concerned to the effect that the Hospital where internship was done is a Teaching Hospital or recognized by the University/ Medical Council of India for Internship training as the case may be.
State Medical Council Registration Certificate.
Conduct Certificate from the Head of the Institution where the candidate studied for M.B.B.S. Course.
Junior Residency Certificate or Service Certificate from the competent authority (if applicable).
Certificates showing distinctions, scholarships, honours, medals etc. for MBBS only, if any.
Post-graduate diploma or degree certificates, if any.
A certificate from the head of the Institution last attended, giving details of the number of attempts at each examination and failures, if any.
A certificate showing extra-curricular activities / Sports (Intercollegiate/State only).
For former students of this Institution a Certificate of service in rural and underserved areas in this country from the authority concerned and approved by the Director of this Institution.
NEET (PG) 2018-Results.
Note: Unless all the above mentioned Original Certificates are produced when called for interview, no interview will be conducted. Migration and Transfer certificates are to be enclosed along with the originals. All Foreign students require a "No Objection Certificate" from Secretary, Government of India, Ministry of Health and Family Welfare, Nirman Bhavan, New Delhi – 110 011 before admission to the College. Should a candidate secure admission, all the original certificates will be deposited in the College until the completion of the Course
St. John's PG Medical Admissions