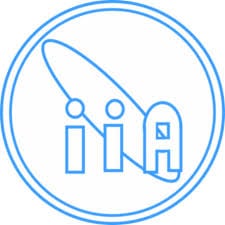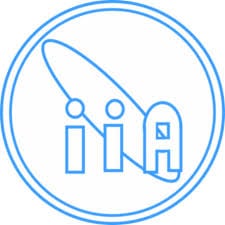 IIAST 2018 – The Ph.D entrance exam is conducted by IIA Bangalore to select meritorious candidates for Ph.D programmes. The IIAST will be for Ph.D admission 2018. Candidates can check all the information related to IIAST 2018 on this page.
Latest: IIAST Result 2018 has been published. The selected candidate will go for the interview process. Check the result through the "Result" link given below in quick link.
IIAST 2018
IIA conducts the following two graduate programmes leading to Ph.D. degrees.
Ph.D., jointly with Pondicherry Central University
Integrated M.Tech. – Ph.D., jointly with the University of Calcutta.
Schedule for the IIAST for Indian Institute of Astrophysics Ph.D. 2018 is given below.
| Event | Dates |
| --- | --- |
| Last date to apply online | 22 Oct 2017 |
| Date of examination | 09 Dec 2017 |
| Examination Result declared on | 18 Dec 2017 22 Dec 2017 |
| The interview for M.Tech PhD will be held in | May/June 2018 |
| Short-listed candidates will be interviewed at | IIA Bangalore |
Quick Link
Shortlisted Candidates for written exam
Indian Institute of Astrophysics has released the list of selected candidates for the written exam. Those candidates who applied for the exam can check their name in the list on the website or check through the given link below.
Shortlisted Candidate: Click Here to check the list of selected candidates for the written exam.
IIAST for Indian Institute of Astrophysics Ph.D. 2018 Admissions – Complete Details
Candidates can fill their Application form online through the official website. All the candidates who are eligible can fill the application form. Direct link to fill the application is given below.
Application process is over now.
Applications are invited from students who expect to complete M.Sc. (Physics) / Integrated M.Sc. (Physics) / B.E. / B.Tech. / M.E. / M.Tech. degree by June 2018 or already completed, with 60% marks from Standard X onwards. All applicants must fill the online application form. No hard copy applications will be entertained.
In addition to the above, the other minimum eligibility criteria to apply are, All India rank in GATE (OR) JEST exam should be in the range 1 – 250 (OR) qualification in UGC-CSIR-NET (JRF) exam (OR) currently valid KVPY / INSPIRE fellowship.
Incomplete applications (without scanned copy of stamp/passport size photograph of the student, X, XII, UG, PG mark sheets, GATE / UGC-CSIR-NET (JRF) / JEST / KVPY / INSPIRE result) will be rejected.
The qualifying degree requirements of the various programmes are listed Here. The candidate can apply to one programme only. Age Limit: Maximum 25 years as on January 01, 2018.
Our selection procedure consists of screening test followed by an interview for the short-listed candidates.
When filling out the application form, please:
Upload your recent photograph.
Mention the names of the educational institutions where you studied or studying, and their affiliated universities.
Give details of your marks or grade point average (GPA) in all the examinations written so far. In case of GPA, normalize to 100%; for example if your GPA is out of 10, multiply by 10.
If you are currently studying in a degree programme, mention the expected month and year of its completion, and enter the marks received up to the last examination with declared results.
Attach the scanned copies of your mark sheets and certificates along with this application form (preview page). We prefer that you upload the scanned copies. In case of extreme difficulty send the scanned copies (before the deadline) by email to 

[email protected]

. If called for interview, you will be asked to bring the originals of the relevant documents for verification .

Recommendation letters – Mention the names and contact addresses of two referees. They must be familiar with your academic abilities and should be able to objectively assess your suitability for a research career. Please let them know that if you are selected for the interview, we will contact them independently and request them to submit the online Confidential Assessment Form. Suitable referees are:

A lecturer or a professor who had recently taught you a science or engineering course for at least one semester.
An academic or technical person with whom you have carried out a scientific/technical project for a period of minimum three months.
When attending IIAST, please:
Carry your photo-ID card (eg: College ID, Students card, Passport) at the time of admission test. Candidates without a suitable photo-id will not be permitted to write the exam.
Reach the examination hall before 9 am.
Note that you will only be allowed to use pencils during the exams.
If your score in IIAST meet or exceed our cut-off mark, you will be required to attend an interview at IIA, Bangalore. You will be provided the second class train fare/bus fare by the shortest route for this trip.
If you will appear in IIAST, please share your queries in the comments below.
Contact information
BOARD OF GRADUATE STUDIES,
Indian Institute of Astrophysics, Kormangala, Bangalore -34
E-mail: [email protected]