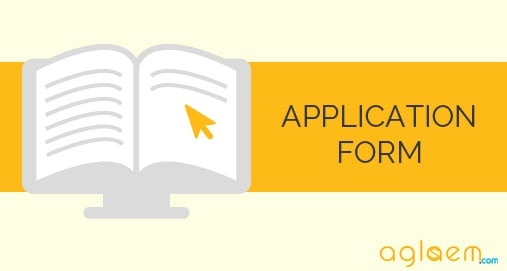 The Sathyabama University 2019 Application Form is available online. It is available for a period of  months. The option of either Online or Offline mode of filling the application is provided to the candidates. The application fee will be accepted through Credit Card, Debit Card, Net Banking or Challan for online mode and demand draft for offline mode. Candidates are expected to fill the Sathyabama 2019 form with utmost care since the details that will be given by candidates will not be changed once the form is submitted. For more details read further.
Latest: 
Online Application Forms for Sathyabama University Entrance Exam 2019 has been released. Eligible candidates can apply online from the link provided below.
Sathyabama University Application Form 2019
Important dates regarding Sathyabama University 2019 Application Form are provided below.
| | |
| --- | --- |
| Event | Dates (Revised) |
| Issue of application forms (Online) | 17 Aug 2018 |
| Issue of application forms (Physical) | 06 Sep 2018 |
| Last date for submitting the filled in application forms | 31 Mar 2019 |
Apply Online:
Click Here to apply for Sathyabama University 2019 Admission.
Click Here to check the Application Status.
Official website of Sathyabama University is www.sathyabamauniversity.ac.in.
To apply for Entrance Examination-2019, the eligible candidate may choose any one of the following options:
Option 1: Application Form (Physical mode)
Eligible candidates can get the application form on payment of Rs. 700/- at Sathyabama University Campus.
Application forms may also be obtained through post by sending a request letter (candidate's mailing address should be mentioned clearly in capital letters with pincode number, mobile number and e-Mail ID) along with a demand draft for Rs.1000/- drawn in favour of SATHYABAMA INSTITUTE OF SCIENCE AND TECHNOLOGY, payable at Chennai. This request letter should reach on or before April 06, 2019 to "The Co-ordinator, Entrance Examination-2019, Sathyabama Institute of Science and Technology, Jeppiaar Nagar, Rajiv Gandhi Salai, Chennai-600 119".
Filled in Data Sheet can be sent to "The coordinator, Entrance Examination-2018, Sathyabama University, Jeppiaar Nagar, Rajiv Gandhi Salai, Chennai-600 119" on or before April 06, 2019.
Sathyabama University is not responsible for the incomplete data given by the candidate in the datasheet. Candidates are advised to ensure that the Entrance Examination application form (Data Sheet) submitted is complete in all aspects
Candidates are requested to retain a photocopy of the filled in data sheet and note the application number for future reference. Application number must be required to track your application and to book the slot for computer based examination.
Application Form (Online mode)
Candidates can also use online submission of application which is available at www.sathyabamauniversity.ac.in . Candidates opting for online submission should fill the application and verify all the details entered. After the verification of the details, online payment of Rs.700 should be made either by using Net Banking Facility/Credit Card/Debit Card or offline payment (only by Indian Bank Challan mode) at any one of the INDIAN BANK branches.
The candidates who have submitted the applications through online mode need not send any printed forms/account statement/bank or institution challan copy etc. unless otherwise requested by university authorities. But they should note the application number, login username and password for future reference (application number must be required to track their application and to book the slot for computer based examination).
Applications without the fee payment will not be considered.
Note : For all other queries related to entrance examination please send an e-Mail with your name, application number (if applied), mobile number, aadhaar number (if available) and correct e-Mail ID to "[email protected]"
Application Number
To receive the application number, candidates must send an email to official ID. The email should include their name, mobile number and date of birth. The mail has to be sent from their registered email id.
Tracking Application Form
Sathyabama University allows its candidates to track their application form irrespective to whether it is filled through online mode or offline mode. Candidates will be able to track their application on the website of Sathyabama University. Its link will be provided on this page once the application process starts. Once the page opens, candidates will have to enter their application number and check the status of their applications.
Sathyabama University Entrance Exam