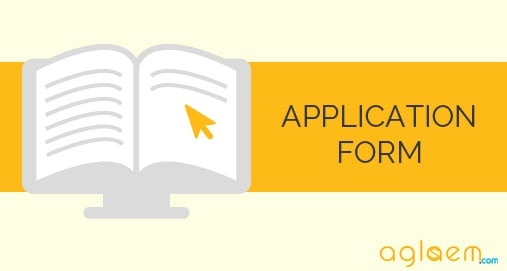 TIFR GS Application Form 2019 will be released on the offical website of TIFR. Interested aspirants will be allowed to register from the link provided on this page. Aspirants will be first required to register and then proceed to upload photograph, signature and fill in details in the online application. For the registration, aspirants need to enter their personal details, as well as choose the program,subject and center. Get more information on TIFR GS Application form 2019 from the article below.
Latest: The Application form of TIFR GS 2019 will be starts from the October 12, 2018. Candidates can fill the same after the activation of Link which is provided below.
TIFR GS Application Form 2019
Before you start filling up the complete TIFR GS Application Form 2019 make sure the following are ready for you:
A scanned image/electronic copy of your passport size photograph (preferably a jpg file below 100 kb in size). Applications with personal photos or edited photos uploaded will be rejected.
Credit / Debit card details for online payment of application fee.
Academic details.
TIFR GS Application Form 2019 Dates
Events
Date
Online registration start from
12 Oct 2018
Last date to submit application form
12 Nov 2018
Online payment link will be active upto
13 Nov 2018
DDs sent by post / couier will be accepted till
13 Nov 2018
GATE Scored based applications to Systems Science
Opens :
Closes :
05 Feb 2019
Two weeks after GATE 2019 results declared
GATE Score Based Application form will be available on the official site. Interested candidates would be able to fill up their forms from the link provided below. They have to fill in all the details correctly & properly.
Apply Online: Click here to apply online for the TIFR GS 2019.
Official Website: www.univ.tifr.res.in
Application Process for TIFR GS 2019
For registration, aspirants need to provide the following details;
Name
Email Address
Date of Birth
Gender
Program Applying for
Preferred subject for the Written test
Preferred centre for the Written Test
After entering all the details, submit it. An activation link will be sent to the registered email id. Click on the activation link and proceed to fill in details in the online application. Read the instructions carefully before you start filling up the online application form. It is advised to candidates to not to make multiple registrations for the same subject.
Filling in Details
After clicking on the activation link, a new window will be displayed in which aspirants will have to enter their personal details, educational qualification details, upload photograph and make payment for the application fees.
Details to be filled in the online application
Set a new password for Login
Place of Birth
Nationality
Marital Status
Detail about the highest degree not less than three years
Select department if wish to apply for the M.Sc. – Ph.D. program(s)
Address
City
State
Pin Code
Mobile Number
Latest Degree Information
Upload Photograph
According to last year candidates were requested to upload their photograph in .jpg, .jpeg and .gif format only with a Maximum image size being 100 Kbyte. 
Payment Mode
The payment for the application fees can be done through either of the following ways
Online Payment
Fee Waiver Request
Students who wish to apply online and make  payment through internet banking or by Debit/Credit Card.
Manual Applications
Students from remote areas who do not have access to internet may apply manually. They may send a request for application form along with a self-addressed stamped and envelope superscribed "GS-2019 (Subject)" . The filled-in application form should be sent along with two passport size photographs (one pasted on the application and one stapled to it). Students may appear for the written test in multiple subjects if the timings do not clash. Please send separate application for each subject. In case of online applicants, students will have to re-register with a different email id. For Science Education – Please see the HBCSE website for updated notification of their admission procedure in 2019.
Important Instructions for Application Form of TIFR GS 2019
The login username for the website would be the reference code that will be generated by the system on successful registration. Please save the email sent by the system after successful registration of the application.
If certain fields show error while registering, please try to modify the data and avoid using special characters such as . , ` ' ( ) / – etc.
If the aspirant intend to apply for multiple subjects, they will have to provide different email id for each application.
Check all the details before clicking the registration button. Ensure that you have typed your email ID correctly in the first part of the application. A auto email is sent after completion of the first part of the application wherein a link is provided to proceed further to fill the full application form.
Applicants paying the application fee online will be directed to the payment gateway. Follow the instructions and complete the payment transaction. If the transaction is not completed due to technical reasons, you may login to your account and check the application/payment status. After successful completion of the transaction, please login to your account and check the payment status. If the payment is not complete, you may attempt paying online again. A maximum of five attempts are allowed for online payment.
Normally, online payments are received within 2 working days and a auto email is sent by the system acknowledging the payment. If your transaction has been successful and your account has been debited and you do not receive the acknowledgement email, neither your payment status is updated in your account, you may write to the email ids as given in "contact info" section.
Application in Systems Science
Engineering students with exceptional performance in GATE examination of 2019 in Electrical, Electronics and Communications Engineering, Mathematics may apply for the Ph.D. program in Systems Science without appearing for the TIFR Entrance Test.
In case a student who has taken the TIFR System Science Entrance Test also submits a GATE score based application, the better of the two performances will be considered.
Shortlisted GATE score based applicants will be invited to attend an interview tentatively on May 2019.
Please note that for GATE score based applications:

Only online applications are accepted.

There is NO application fee.

Officials will contact ONLY the shortlisted candidates in the near future.


You will not be able to use the reference number from GATE score based application to log into the GS-2019 website. GATE score based applicants do not need to log into GS-2019 website.
Insofar, only schedule details of TIFR GS Application Form 2019 has been announced. Information on this page is as per last year brochure and for reference purpose only. As soon as Tata Institute Of Fundamental Research releases TIFR GS Admission 2019 information brochure, details will be updated here.