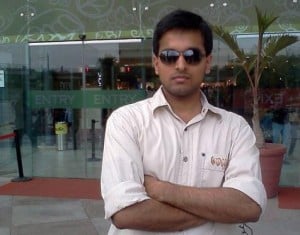 Getting a 99 percentile in CAT – difficult; getting 99.33 percentile and 97 in XAT– even more difficult!
Shyam Sankaran did it! And he is presently studying at XLRI. Here is how he got the big score in the exams!
Why and when did you decide to do MBA? What are your plans post MBA?
For me it was essentially a decision between IAS and MBA. I decided on MBA as this would give me the necessary exposure, whereas IAS could have become unpredictable with regard to job-profile. With MBA I can target my domain of choice.
What exactly were your reasons for pursuing management as your career?
I wish to enter the consultancy sector, hence the decision to pursue management.
What was your first step in starting preparation for getting into the B-school of your choice?
I got hold of past year practise papers of CAT from Time and CL institutes
How many months and how many hours daily did you devote for preparation of entrance exams? When did you start your preparation?
About a month (2 hours daily)
Did you take up some coaching institute or you believed in self-study?
Self Study.
What was your experience with your coaching center?
Did not join any except to give two mock interviews after getting interview calls. As i mentioned before, it is not required if you can keep to your schedule without external force!
Five must have books for MBA admission preparation
Just a few good question banks. I never purchased any book, borrowed past study material from a friend.
Some tips which you used for mastering Quantitative Aptitude, Reading Comprehension
Instead of solving questions, solve question papers within prescribed time, and then review the answers.
How did you prepare for Group Discussions? What all resources did you use for preparation?
I was very regular with newspapers and magazines (not just for MBA, but I like reading)
You also worked at STMicroelectronics. How did you juggle between work and preparations?
I spared about 2 hours every day, at night mostly. Involved a little sacrifice on sleeping hours, but managed to cover up the lack of it on weekends. Besides, it wasn't for long, so did not take a toll on my health.
How did you prepare for GD and PI
I did not do any preparation for GD. For PI, I attended a couple of mock interviews with TIME faculty. But frankly I don't see it as necessary. Each interview is different, and what matters is what you say and do on the day of your interview. Most importantly, just be yourself…
Which admission exams did you appear for (CAT, XAT, SNAP…)?
CAT and XAT
Your best percentile /scores
CAT : 99.33 (98 (Quant) and 99 (VA/LR) ); XAT (97.0)
How is life at XLRI?
Hectic, at best. Deciding to do an MBA and actually doing it are two different things. It is intensely competitive and ability to multi task is essential. Everybody is focused on his or her career and hence you need to prioritize early.
When in college, did you focus on only studies or did you take out time for extra currics?
I was involved in organizing activities related to E-Cell to a great extent during my 3rd and 4th year. But I was able to give enough time for my academic projects as well.
What would you advice to students who are just beginning to prepare for MBA entrance exams?
Prepare yourself if you can motivate yourself, but if you are one of those who cannot study or stick to a schedule unless forced, join some coaching institute. It keeps you regular. And giving mock tests is of no use, unless you absolutely make sure that you are thorough with at least all questions you failed to get right in them. This alone will cover a wide range of topics.
A quick recap of your MBA preparation
Take a 60minute – 90 minute test everyday (for about 25 days prior to CAT). Review your answers and understand the answers you got wrong. Make sure if similar questions are repeated next day, you get them right. Focus is on getting right whatever u study!
More Success Stories
To get fastest exam alerts and government job alerts in India, join our Telegram channel.