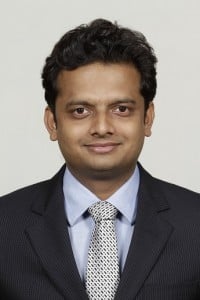 Abhijeet Singh is one of the best examples of an ambitious, raring to go, young man! While pursuing BE in Biotechnology from Delhi College of Engineering, he did not miss out on studies or extra currics. Whatever he worked on, he aimed at being perfect. Perhaps it was this zeal and dedication that paid off so well and today he is studying at FMS, Delhi, one of the most reputed names in B Schools.
Our interview spanned from dreams and ambitions to reality of achieving them. He gives rather good insights into how to score well in CAT and discovering oneself everyday.
Congratulations on having your dream come true Abhijeet! How does it feel to be in FMS now?
I am enjoying every bit of it. It requires more of energy, hard work and dedication to live the dream than to achieve the dream. Life at FMS is demanding as MBA is a professional course.
You recently graduated from DCE, and now you are in FMS? What is the secret behind being a high achiever?
Focus, goal clarity and hard work with some luck is the crux. "Try Try , Never Die" is my motto.
How did you start preparing for CAT? Was there any specific reason behind wanting to pursue MBA?
I discovered my love for business while working for E-Cell .I realized that I am more of business guy than a techie while experimenting with lot of activities in college. My interactions with startups, business leaders and motivated individuals inspired me to go for MBA.
You played an active role in college events too. How did you handle studies + social activities + CAT prep?
I think we must try to discover what makes us happy and what we want to do with our life. We might not get a clear picture immediately but we have a hazy vision of future. We must follow our dream .Rest everything falls in line.
Students are often confused about whether to indulge in extra currics at college or not. What do you suggest?
Extracurricular play intrinsic role in our personality development. We must indulge in activities, which we enjoy .Teamwork, interpersonal skills and practical learning are take away from extra currics.
Apart from CAT, which all other exams did you appear in?
I did not appear in any other exam.
Please share your best percentiles / scores
CAT 2011 = 99.65%tile
After clearing the written exam, is it true that GD and PI are even tougher nut to crack?
Yes , I agree because things are spontaneous . You cannot cram formulas to crack them.
How was your GD (must have been good!)? Can you share details of the round?
My performance was above average. My topic was "Role of government in natural resource management" .I am voracious newspaper reader .It helped me a lot. I enter entered GD for 4-5 times with relevant facts and points.
How was your interview?
My panel consisted of Three Professors. My interview was mainly based on "Biotechnology"( My B.E. subject). I was clear and confident in my answers. They asked me about latest development in the field. Issues regarding biotechnology and ethics were discussed. Recent controversy regarding Monsnato, BT crops etc and my views on the same were discussed at length.
One question that really confused you in the interview, and how you tackled it.
They asked me about "whether Big Biotech firms should have monopoly in market". I gave them three different views (media, government of India and Firm's).Finally; they asked me "what is your view?" I said "Monopoly hurts consumers." Panel said monopoly is necessary to recover high cost of R&D involved. I said "I agree with you, sir". I knew that I must be politically and ethically correct.
Without being politically correct, can you tell us whether coaching classes play an important role in preparation? Did you join any?
Coaching class material is very helpful. I joined coaching initially, but didn't go. I didn't find that interesting. They become boring after few days.
Five must have books for CAT preparation
Quant : Arun Sharma
English :Princeton GRE guide
Practice Time Online Study Material and Test
Daily news paper reading
Past year CAT question papers.
Three tips for how to start preparing
First learn basics and then go for practice test. Learn from mistakes.
Learn vedic maths for calculations
Never get depressed and especially when you get low percentile in practice test.
One thing students must know about the online pattern
Student must be accustomed to online reading for long hours.
What are your future plans? May you achieve big things in life again and again!
I would like to take leadership role at Private Equity Firm. I will take things as it come. I cannot connect the dots right now. I would like to do whatever thrills me. I will keep discovering myself and my passions.
More Success Stories
To get fastest exam alerts and government job alerts in India, join our Telegram channel.