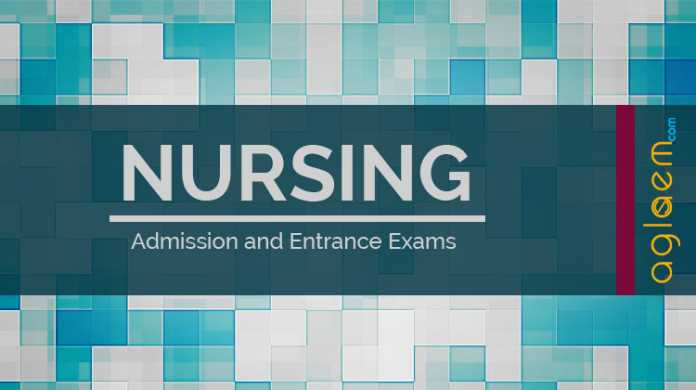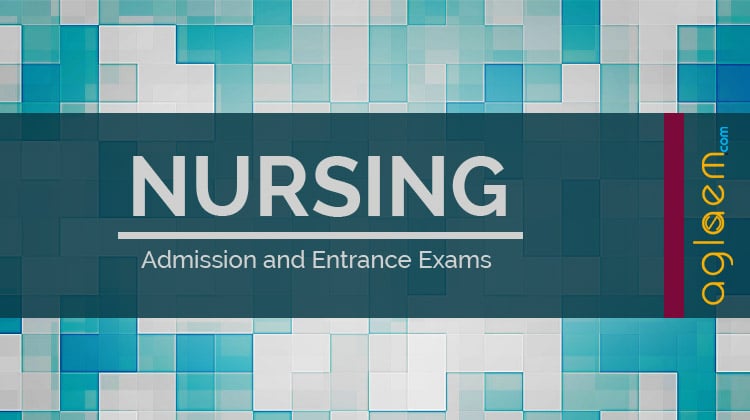 VBCH NursingB.Sc/ M.Sc Nursing Entrance Exam- Directorate Medical & Health Service shall soon released information about the admission to Nursing courses for the academic year 2018. Applications will have to be made by the interested and eligible female candidates for the academic year 2018- 2019 for admission into the 4 years B.Sc and 2 years M.SC nursing. Carefully read the prospectus for the desired course. The possible schedule has been indicated here for the events to begin. According to the table, the application forms can be available from July/ August month of 2018. The application forms will be available on the official website at vbch.dnh.nic.in and also on the exam conducting university's website.
There will be charges for completing the form online and you will be able to pay the amount in online mode. The exact amount to be paid will be mentioned in the information brochure. All the candidates will have to mandatorily take part in an online entrance examination. The questions for B.Sc and M.Sc will vary from each other. You can see the exam pattern below. The test will be of 2 hours duration. While 40% of questions will be from 10th class, 60% of the questions will be from 12th class.
Candidates securing minimum passing marks criteria will be declared qualified. Usually, the passing criteria for General and OBC candidates is 50th percentile, while for SC/ ST candidates, the passing mark is 40th percentile.
VBCH Nursing Entrance Exam 2018 for B.Sc Nursing, M.Sc Nursing
This table that we have drawn below has been made based on the reference taken from the official sources available from the past year. As of now, there is no official notification/ prospectus available for 2018 session. As soon as the dates are available, we shall update this page.
Event
Dates
Application forms in online mode will be available for B.Sc
2nd week of Jul 2018
Last date of receiving application forms in online mode for B.Sc course
2nd week of Aug 2018
Application forms in online mode will be available for M.Sc
1st week of Aug 2018
Last date of receiving application forms in online mode for M.Sc course
4th week of Aug 2018
Admit card issue dates
5 days before the exam
VBCH Nursing Entrance Exam 2018
B.Sc Nursing
3rd week of Aug 2018
M.Sc Nursing
1st week of September 2018
Result declaration dates for B.Sc Nursing
At the end of examination/ on the website with 24 hours
Result declaration dates for M.Sc Nursing
2nd week of September 2018
Quick Links
Eligibility Criteria
For B.SC Nursing
Gender requirement- ONLY females
Age criteria- 17 years as on or before 31 December 2018. Maximum age should be 35 years.
Educational qualification- 12th pass (SSC), pre-degree examination (10+2) or its equivalent.
Minimum marks requirement- 45% marks taken together in the qualifying examination. 40% for SC/ST/ OBC.
Subjects- Science subjects including- Physics, Chemistry/ Biology and English
Fitness- The entrant should be a medically fit personnel.
Other- Candidates with 40% – 50% lower extremity disability may also be allowed to apply.
For M.Sc Nursing
Educational requirement- Should have passed B.Sc Hons. Nursing/ Post Basic B.SC Nursing
Minimum passing marks requirement- 55% aggregate
The individual must be a Registered Nurse/ MIdwife with any State Nursing Registration Council.
Experience requirement- 1 year on or before 15 September 2018.
Other- Candidates qualifying P.B.B.Sc from IGNOU through distance education may not be considered eligible to apply for M.Sc if their course is not recognized by INC.
Fitness- The entrant should be a medically fit personnel.
PWD- Candidates with 40% – 50% lower extremity disability may also be allowed to apply.
Note- there will be relaxation of 5% in marks for candidates from reserved category
Application Procedure
The entrants who wish to take admission in the examination should first of all get registered through the official website at vbch.dnh.nic.in for the exam. The application process for B.Sc Nursing and M.Sc Nursing will be available expectedly in the month of July/ August 2018. You will need to provide personal details, educational details, correspondence details etc. also, there will be requirement of uploading scanned images of the photograph and the signature. Be careful about noting down the specifications for uploading the images. Later on, you will have to pay the fee charges as per your course. We have indicated here a suggestive amount which can change in the future. This amount would have to be paid in online mode. Finally, after clearing all the steps. You should take a print of the application page for your future guidance.
Application fee charges
In order to complete the form, the individuals will be required to pay the application charges as the institute prescribes. The amount of payment shall depend on the course for which you will apply. As per last year, we have mentioned here the amount that might be charged this year. There will be online options for remitting the fees.
Category/ Course
B.Sc Nursing
M.Sc Nursing
General/ OBC
Rs. 500/-
Rs. 1000/-
SC/ST
Rs. 300/-
VBCH Nursing 2018 Admit Card
The admit card for VBCH Nursing entrance exam will be uploaded on the official website of the respective exam conducting body and also on the vbch website. All the candidates who are going to take part in the entrance examination will be able to download the admit card 5 days before the examination. You will have to provide your User id and the Password to access the institute's account. Keep safely the admit card as it will also be required at the time of counselling
Exam Pattern for the exam
Mode of exam– ONLINE/ COMPUTER based exam.
There will be 1 paper of 2 hours duration. The questions paper will be divided in 5 sections. There can be questions from subjects like- Physics, Biology, Chemistry, English, General knowledge taught at 11th and 12th class. From 11th class, you can expect 40% of the questions ann from 12th class, you can expect 60% of the questions. You will see Objective type questions in the following manner:-
B.Sc Nursing
M.SC Nursing
Part
Subject
Marks
Subject
Marks weightage
A
Physics
20
Basic sciences
15
B
Chemistry
20
Medical Surgical Nursing
10
C
Biology
20
Community Health Nursing
10
D
Gk
20
Child Health Nursing
10
E
English
20
Mental Health Nursing
10
Midwifery and Obstetrical Nursing
10
Nursing administration
10
Nursing Education
10
Nursing Research and Statistics
15
Total
100
Total
100
B.Sc Result declaration/ merit list
Do not get confused between the two. Result is different from the merit list preparation. While, in the merit list, the names of those candidates are included who have been shortlisted provisionally and who are yet to attend the counseling process, while result is the final list of candidates who have been offered the admission and completed the admission formalities. The result and the merit list will be uploaded on the official website of the institute at vbch.dnh.nic.in The merit list pdf will contain the following details:- Rank, Application Number, Name, Marks obtained in Entrance Exam, Marks obtained in 12th class, PCB marks, Bio marks, Caste, Region etc. The result list will contain the Serial Number, Applicant ID, Candidate name, Father's name and marks
Selection criteria
The selection for this course shall be determined on the basis of a competitive examination that the Directorate Medical & Health Service soon conduct in the following year. Only females can take part in this test. Those who succeed in securing the set minimum passing criteria will be declared as qualified.
Minimum passing criteria (as per last year):-
OBC/ General- 50th percentile
SC/ST- 40th percentile
For more details about VBCH Nursing Entrance Exam download Last year Brochure – B.Sc Nursing | M.Sc Nursing.
Insofar, official details of VBCH Nursing Entrance Exam 2018 have not been announced. Information on this page is as per last year brochure and for reference purpose only. As soon as VBCH releases VBCH Nursing Entrance Exam 2018 information brochure, details will be updated here.