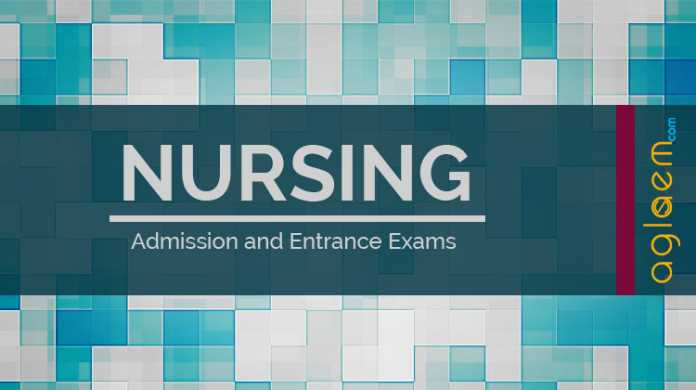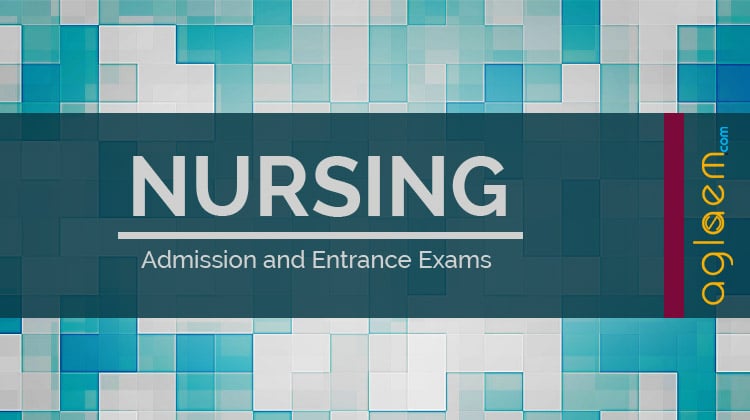 BFUHS Nursing Entrance Exam 2018, PPMET 2018 was conducted by Baba Farid University of Health Sciences, Faridkot, Punjab. Punjab Para Medical Entrance Test (PPMET) 2018 for admission into B.Sc Nursing course for the academic year 2018-2019. Final list of candidates selected has been release. Candidates can check the complete information of Punjab Para Medical Entrance Test (PPMET) 2018 for Nursing Application Process, Eligibility criteria and other information through this page below.
Latest: Admission notice and registration for PPMET 2018 for Nursing against vacant seats has been released. Scroll down to check.
PPMET 2018
The PPMET was conducted by the Baba Farid University of Health Sciences, Faridkot by setting up of adequate number of centers, at such places and date and time as the University may deem fit. Selection of the candidates to any institution shall be made on merit and in a transparent manner as per Punjab Government Notifications.
Schedule for the PPMET 2018 is given below.
| Event | Dates |
| --- | --- |
| Last date for online submission of application form | 25 Jun 2018 |
| Last date for deposition of application fee through challan | 26 Jun 2018 |
| Date for Admit card download | 27 Jun 2018 (Onwards) |
| Date of conduct of PPMET-2018 | 30 Jun 2018 |
| Date of Result Declaration | 03 Jul 2018 |
| Date of 1st physical counselling | 17 to 20 Jul 2018 |
| Date of 3rd physical counselling | 25 to 28 Sep 2018 |
| Date of 4th physical counselling | 17 Oct 2018 |
Admission for Vacant seats 2018
Registration: Click here to apply online.
PPMET 2018 Selection List
Baba Farid University of Health Sciences, Faridkot, Punjab has released the Final list of candidates selected during physical counselling. Candidates can check the list from the link which is provided below.
Selection List:
PPMET 2018 Counselling
Counselling notice for various courses has been released. The notice provides the category wise date and time schedule for Counselling for the session 2018, candidates can check the same from the official website. Also, the image for the notice is provided here.
Counselling:
Click here to check extension of cut off date for Punjab Paradedical Entrance Exam.
Click here to check the Tentative Vacancy seat after 4th counselling for B.Sc. Nursing.
Click here to check counselling notice for B.Sc. Nursing.
Vacant Seats: Click Here to check Tentative Vacancy position of BSc Nursing Course.
PPMET 2018 Result
PPMET 2018 Result has been published by the officials as per the schedule. Candidates can access / download their Result card from the University website i.e, www.bfuhs.ac.in. The direct to download the same is also provided below.
Result/Merit list:
Click here to check the merit list for B.Sc nursing under sports quota.
Click here to check PPMET 2018 Result.
PPMET 2018 Application Form
Before applying, the candidate should carefully read PROSPECTUS for eligibility conditions and other important instructions. For admission into B.Sc Nursing candidates have to fill the online application from the official website bfuhs.ac.in on or before the last date of application. Candidates are advised must ensure their eligibility and other conditions before filling the online application.
Apply Online: Click here to apply online for PPMET 2018 Physical Counselling.
Application Fee
Rs. 3000/- for General Category
RS. 1500/- for SC categories only
Application is to be deposited in any branch of the Oriental Bank of Commerce throughout India by using Bank challan form which is generated after applying online through University web site i.e. www.bfuhs.ac.in by due date and time.
Fee once deposited in University account will not be refunded / adjusted.
PPMET 2018 Admit Card
The University has provided the facility of downloading Admit Cards of PPMET – 2018, along with a certificate which would be duly signed and attested from either Principal of last attended School/Executive Magistrate. Candidates are required to download the admit cards from the website and follow the instructions given therein. Candidate may please note that admit cards will not be sent by post. The direct link to download the Admit Card has also been available here.
The admit card is available on University website on the specified date. Candidate must not mutilate the Admit Card or change any entry made therein. Candidates are advised to preserve their Admit Cards in good condition till admission in Nursing Colleges is over.
Process Over..!!
Candidate List: Click Here to check the list of Candidates whose fee have not been confirmed.
Admission 2019 Open - Apply Now!!
Note: Admit card will be issued only to those candidates whose admission fee has been received. In case any candidate has deposited fee and his/her admit card is not downloaded then he/she has to contact to the University personally prior to three days of the PPMET alongwith University copy of Bank Challan Form.
Eligibility Criteria
Candidate should have passed qualifying examination as under:
The higher secondary examination or the Indian School Certificate Examination which is equivalent to 10+2 Higher Secondary Examination after a period of 12 years study, the last two years of study comprising of Physics, Chemistry and Biology with minimum 45% (40% for SC/ST/BC) marks in PCB after the introduction of the 10+2+3 years education structure as recommended by the National Committee of Education. English is a compulsory subject in 10+2 for being eligible; OR
Any other examination which, in scope and standard is found to be equivalent to the Intermediate Science examination of an Indian University/Board, taking Physics, Chemistry and Biology/ Biotechnology including a practical test in each of these subjects with minimum 45% (40% for SC/ST/BC) marks in PCB. English is a compulsory subject in 10+2 for being eligible.
Result not declared – A candidate who has appeared for qualifying examination in the annual batch, but whose result has not been declared may be provisionally permitted to appear in PPMET. The candidate of the corresponding year will be required to produce the evidence of the result having been declared and he/she having passed the examination fulfilling the eligibility conditions by the time of first counseling.
Age Limit: Candidate must have completed the age of 17 years, on or before 31st December of the corresponding year.
Candidate should have passed 10+2 or equivalent exam from the recognized institution situated in the State of Punjab, only except for the exemptions wherever applicable. The candidate would be required to submit a certificate to this effect from the Principal/Head of the Institute last attended in the prescribed Proforma. Candidate who passed his/her 10+2 examinations or other equivalent examination from a recognized School/Institution situated in Chandigarh (Union Territory) shall also be eligible provided these candidates are Punjab bonafide residents.
In case candidate has also taken up Mathematics along with Physics, Chemistry, Biology and English then the marks obtained in Mathematics shall not be considered for admission to B.Sc Nursing Courses.
The candidate should be bonafide resident of Punjab. The Resident status of the Punjab State, will be taken in terms of Punjab Government, Department of Personnel and Administrative Reforms (PP II Branch) letter No. 1/3/95-3 PP II/9619, dated 6th June, 1996, ID No. 1/2/96-3PP-2/8976, dated 7th July, 1998 and ID No. letter No.1/3/95-3PP II/81, dated 1st January 1999 and further instructions issued by the Department, if any, from time to time, and the same, shall be adhered to in letter and spirits in PPMET.
Candidate should have passed in the subjects of PCB and English individually and must have obtained a minimum of 45% marks (for SC/ST 40%) taken together in PCB at the qualifying examination i.e. (10+2). (The eligibility is as per INC letter No. 1-6/2015-INC dated 21.09.2015.
50% of the total seats in private institutions shall constitute the Management Quota including 15% of the total seats for Foreign Indian Students (NRI candidates).
Steps to Fill the Online Application
Step 1 – Fill Registration Form
Please fill registration form carefully and after successfull registration of application form, you will receive a Registration No. and Password on your mobile and Email. Please deposit  Fee for SC category is 1500/- and 3000/-for General and other categories through Bank Challan generated after Registration.
Step 2 – Upload Photo,Signature,Left Thumb impression
Please Upload your 25kb size passport size of Photograph. Photo  must be latest and  indentical .
Name of the Candidate must be printed at bottom of Uploaded Photo alongwith Date.
Step 3 – Lock Application
Please Lock your application only if you sure that all the information entered by you is correct. Because you can't edit your application form information after locking it.So, make sure all these things before locking the application form.
Step 4 – Print Application
You can take print out of your application only if your application form is locked. So, first lock your application then take print out. Please don't send this printout to University.
Reservation
For Government / University College:
The reservation in the State quota seats in Government Institutions in various categories for admission to the under Graduate Para Medical Courses will be as under:
Schedule Caste – 25%
Backward Classes – 10%
Backward Area/ Border Area (1% each) – 2%
Physically handicapped – 3%
Sports Persons – 1%
Wards of terrorist/riot affected persons  – 1%
Wards of Defence Personnel – 1%
Wards of Punjab Police Personnel, Punjab Armed Police, Punjab Home Guards, and Para-Military Forces – 1%
Children/ Grand Children of freedom fighters – 1%
For Private Institutes: 
The institutions who are allowed to admit only girls will obey the Government orders. The reservation in private institutes (in Government/Management quota seats) will be as under:-
Scheduled Caste – 25%
Backward Classes – 10%
Physically handicapped – 3%
Migrants from Jammu and Kashmir due to terrorist violence – 1%
Scheme of Test
The Test shall have one paper consisting of questions in Physics, Chemistry and Biology (Botany and Zoology). The duration of test will be three hours. which includes the time consumed in signatures, thumb impressions, photography and other security measures.
There will be 200 Multiple Choice Questions (50 each of Physics, Chemistry, Botany and Zoology). Each question will carry four marks, thus total marks will be 800.
The questions will be in English. The candidate will be required to find out the correct answer and mark it on the Optical Mark Reader (OMR) Response Sheet by darkening the corresponding oval against the serial number of the question with BLACK FINE TIP BALL PEN ONLY provided by the university at the time of test.
Centres for the conduct of PPMET-2018:
The test will be conducted at various centres in the cities. The exact name of the Cities, Institutions, Schools or Colleges will be informed by the University to the candidates.
There will be no negative marking for wrong answers. However, for security reasons fifth oval has been introduced. In all un-attempted questions fifth oval must be darkened otherwise if all ovals are left blank then that question shall carry one negative mark. Hence it is in the interest of the candidate not leave all ovals blank in any question and one oval has to be shaded out of the five.
For more detail of PPMET 2018 – Download Information Brochure.
Official Website – www.bfuhs.ac.in
Baba Farid University Nursing Entrance Exams