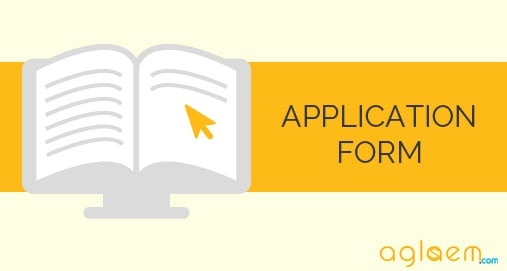 Christian Medical College, Ludhiana has released official notification for admission into B.Sc Nursing and BPT courses for this year 2017-2018. Candidates who are eligible for the admission can fill their Application Form online through the official website. Get CMC Ludhiana B.Sc Nursing / BPT Application Form 2017 complete information here.
| | |
| --- | --- |
| Event | Dates |
| Prospectus available online from | 01 Jun 2017 |
| Last date for online application | 14 Jun 2017 30 Jun 2017 |
CMC Ludhiana B.Sc Nursing / BPT Application Form 2017
Applications are to be submitted on-line by accessing the website www.cmcludhiana.in as per schedule date. The Prospectus can be downloaded from the available link. Every candidate will be required to log on to 'Admissions 2017' on the institutional website. The online application form must be filled and submitted online (mandatory). For Candidates applying in the 'Christian Category with Service Commitment' in B.Sc. Nursing and BPT Courses, the required enclosures must be uploaded. (Online application form is available till 23:59, 30 June 2017).
Instruction for Online Application
Log on to www.cmcludhiana.in and navigate to Admissions 2017 and click on the link "UG 2017 – B.Sc Nursing/BPT" and follow the instructions given.
First time users have to register themselves by clicking on the link provided for 'New Registration'. After successful registration, your user ID and password will be sent to the registered email address and as SMS to your Registered Mobile Number. Note this down for any future reference. Ensure a valid email ID is used and is monitored from time to time.
Log in through Main Page using the User ID and Password. Fill your a) Personal Details b) Qualification Details c) Examination Course Details.
After filling the Online Application form, upload your recent photograph in the appropriate space provided. Candidates are advised to take the photograph with a white background and these should not be altered by photoshop or any other software. Applications not complying with these instructions or with unclear photographs are liable to be rejected.
Candidates are required to upload their legible signature (writing the full name will not be accepted) in the appropriate box given in the online application form. Online application forms without scanned signatures will not be accepted.
For 'Christian Category with Service Commitment'/Christian Minority Category: Upload the i) Church membership certificate (ii) Baptism certificate (iii) Domicile Certificate. iv) (For Applicants for the B.Sc. Nursing) – Letter of Service Commitment from Body/Church of the CMC Ludhiana Society, signed by the authorized signatory only (Page 62-65). (It is mandatory that this letter be received in the Office of the Registrar, latest by 30 June 2017)
Decide the mode of payment of fee and pay through any Debit/Credit Card/ Net Banking, using the on-line gateway payment facility. No other mode of payment will be accepted.
Preview the form before final submission. Request for any changes after final submission will not be entertained.
Submit the completed form.
Take a print out of the completed form and send the same along with enclosures to 'The Registrar', Christian Medical College Ludhiana-141008, Punjab;.
Note: Take the print-out of your online Application form and send along with enclosures to 'The Registrar', Christian Medical College Ludhiana-141008. Completed Application should be submitted Online and by Post/Courier/Hand. PROOF OF POSTING WILL NOT BE CONSIDERED AS PROOF OF RECEIPT OF THE SAME. Candidates applying in the 'Christian Minority Category with Service Commitment' – BSc Nursing, are advised to fill the 'Proforma for Service Commitment' available with the concerned member of the CMC Ludhiana Society at the earliest.
Hall Tickets will be processed only after confirmation of submission of Online Application form and receipt of payment before the last date for submission. Acknowledgement of online submission alone does not indicate acceptance of application and has no bearing on the admission and receipt of Hall Ticket does not mean that the applicant has met all the eligibility criteria for admission but indicates only eligibility to appear in the examination.
CMC Ludhiana B.Sc BPT Admission