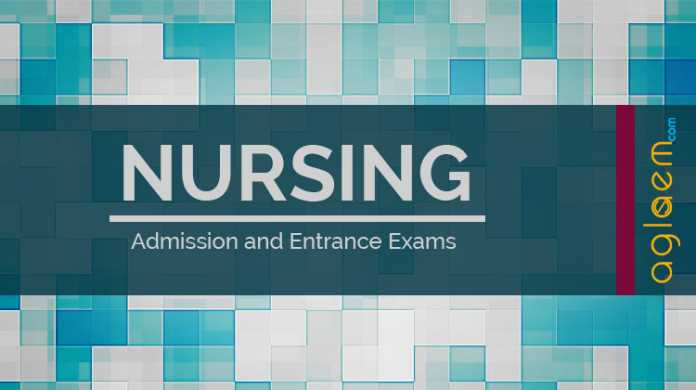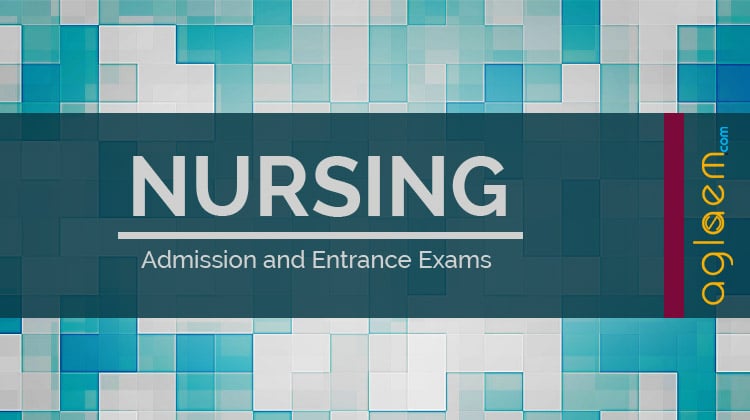 Baba Farid University of Health Science (BFUHS) offers admission into B.Sc. Nursing Post Basic course through an Entrance Test (which is also known as PPBNET 2017) in the various Nursing colleges of Punjab affiliated to Baba Farid University of Health Sciences, Faridkot for the academic year 2017-2018. Interested and Eligible candidates can fill their Application form. Get here complete details of BFUHS Post Basic B.Sc Nursing Entrance Exam.
Latest: Counselling schedule for Leftover seats is announced. Check it below.
BFUHS Post Basic B.Sc Nursing Entrance Exam 2017
Candidates seeking admission in Post Basic B.Sc Nursing Entrance Exam 2017 have to fill the Application form. Admit Card for B.Sc Nursing Entrance Exam can be downloaded from the official website as per schedule mention below. Selection will be made on the basis of Merit.
Schedule for the BFUHS Post Basic B.Sc Nursing Entrance Exam 2017 is given below.
| Event | Dates |
| --- | --- |
| Availability of prospectus online | 10 Aug 2017 |
| Last Date for applying online | 06 Sep 2017 |
| Admit Card available | 13 Sep 2017 |
| Date of conduct of PPBNET 2017 | 17 Sep 2017 |
| Date of Result declaration | 18 Sep 2017 |
Counselling
Physical Counselling of B.Sc Nursing,Post Basic B.Sc Nursing,MSc Nursing for UCON Faridkot,SINPMS Badal,ION Goindwal Sahib,CON Jalalabad.
Selection List
Final Selection List of Post Basic B.Sc Nursing Candidates 2017 after 2nd physical counselling from 23-10-2017 to 24-10-2017 is published, candidates can now check the list from the link given below or from the official website.
Result
Provisional Result of Post Basic B.Sc Nursing Entrance Test held on 17-09-2017 has been uploaded on the official website, Which can also be checked through the direct link provided below.
Subscribe for latest updates
Admit Card 2017
Admit Card for entrance test is available here. Those who fill their application successfully on before the last date is eligible to download the admit card. Candidates can download their admit card from the official website of BFUHS or directly from the link which has been provided here.
Admit card process is over…!!!
The candidates must show, on demand, the Admit Card for entry in the examination hall. A candidate who does not bring the Admit Card issued by the Baba Farid University of Health Sciences, Faridkot, will not be admitted to the examination hall under any circumstances by the Centre Superintendent.
Exam Pattern
The Test shall have one paper consisting of questions in General Nursing and Midwifery.
The duration of test is three hours from 11.00 a.m. to 2.00 p.m. which includes the time consumed in signatures, thumb impressions, photography and other security measures.
There will be 200 Multiple Choice Questions
Each question will carry four marks, thus total marks will be 800.
The questions will be in English. The candidate will be required to find out the correct answer and mark it on the Optical Mark Reader (OMR) Response Sheet by darkening the corresponding oval against the serial number of the question with BLACK FINE TIP BALL PEN ONLY provided by the university at the time of test.
There will be no negative marking for wrong answers.
Exam Centres
The test shall be conducted at the centres decided by the University. The city/cities, centre/centres shall be intimated by the University.
Application Form 2017
Application form for BFUHS Post Basic B.Sc Nursing Entrance Exam 2017 was available. Candidates can apply only for PPBNET 2017 from the official website of Baba Farid University of Health Sciences on or before the last date mention above. Candidates are advised must ensure their eligibility and read the instruction carefully before filling the application form. Candidates can also fill their application from the direct link provided below.
Application process is over…!!!
Application Fee
Rs. 3000/- for General Category (Rs. 1500/- for SC category only) be deposited in any branch of the Oriental Bank of Commerce throughout India by using Bank Challan form that will be generated after filling online admission application form, by due date and time.
Instruction for Filling the Online Application
Only one application is to be submitted by a candidate. Submitting more than one application by a candidate is liable to be rejected.
Candidate insures that he/she has completed the age of 17 years on or before 31st December 2017.
Date should be filled in the format of dd/mm/yyyy i.e. date/month/year.
If result of GNM examination is not declared or candidate has reappear in this examination, he/she should have fill 0(zero) in the columns of marks.
If result of GNM is not declared at the time of filling online application form, then the applicant will update the admission application form after declaration of result by filling marks of GNM in the online admission application form.
After filling of online admission application form, you will receive a Registration number and Password at your given mobile no and E-mail address.
Registration number and Password is mandatory for further process, so keep it safe & secret.
You have to login to upload Photograph, Edit Application, Application Status and to change your password options.
How to upload Photograph: To upload your photograph you have to login by entering your Registration No and Password. The size of photograph should not be more than 20KB. Candidate may use third party software i.e. http://www.shrinkpictures.com. to resize their photograph before uploading.
You will be able to edit your application data upto the last date for applying, so be ensured that you have entered correct data particularly check your categories, DOB, qualifying examination marks etc.
After the declaration of the result, the candidates have to send the print out copy of online admission application form alongwith university copy of Bank Challan form and self attested photocopies of all required documents in the University by due date.
There will be a check list at the end of second page of printed online admission application form. Please make sure that all the relevant documents are attached with print out of admission application form as mention in check list.
Candidate can use A4 (25" x 30") size envelope to send printout of admission application form complete in all aspects by stipulated date and time. The address for sending application form will be printed at the last of Application form and you have to paste it on the A4 size envelope.
Candidates are advised to always Log out application form when you are leaving the computer
Eligibility Criteria
Candidate should have obtained certificate in General Nursing and Midwifery from an institution recognized by the Punjab Nursing Registration Council, Indian Nursing Council and situated in the State of Punjab.
Candidate should be registered as Registered Nurse & Registered Midwife (RNRM) with the Punjab Nursing Registration Council, the candidate shall have passed the Higher Secondary or Senior Secondary or Intermediate or 10+2 or an equivalent examination recognized by the University for this purpose. Those who have done 10+1 or Higher Secondary in or before 1986, will be eligible for admission.
A male nurse, trained before the implementation of new integrated course besides being registered as trained nurse with State Nurses Registration Council, shall produce evidence of having been trained in any one of the following requisite training approved by Indian Nursing Council for a similar duration in lieu of Midwifery viz O.T. Technique Ophthalmic Nursing. Leprosy Training, T.B. Training, Psychiatric Nursing. Neurological & Neuro-Surgical Nursing, Community Health Nursing, Orthopaedics Nursing.
The candidate shall be medically fit.
The candidate should be bonafide resident of Punjab.
Eligibility and Procedure for Admission
The selection shall be strictly as per merit. Counselling shall be compulsory and the centralised/online counseling shall be conducted by the selection committee.
EQUAL MARKS:- In case of candidates securing equal marks their inter-semerit will be determined as under:-
Firstly the candidate having higher percentage of aggregate marks calculated up to 3 decimal points.
Candidate having higher percentage of marks calculated up to 3 decimal points in final year GNM.
Then the candidate, older in age.
For more detail of BFUHS Post Basic B.Sc Nursing Entrance Exam 2017 – Download Information Brochure.
Baba Farid University Home Page