PU CET PG 2023 Sample Question Paper are released by the Panjab University. Students who will appear in the PU CET PG can download the sample paper PDF here. The sample paper of PUCET PG 2023 exam contains the type of questions expected in the exam. The pattern of the sample paper is same as that of actual PU CET PG test, only the number of questions are different. Similar to the sample paper given below, the actual test would contain MCQ type questions, with each available course having its own separate paper.
Latest – PU CET PG 2023 exam date has announced. Scroll down for more details.
Apply Now For Best Institutions in India
PU CET PG 2023 Sample Question Paper
The sample question paper of PU CET PG entrance exam is as follows.
PU CET PG 2023 Sample Question Paper – Will be available. Last year's sample papers are as follows
PU CET PG 2022 Sample Paper View Download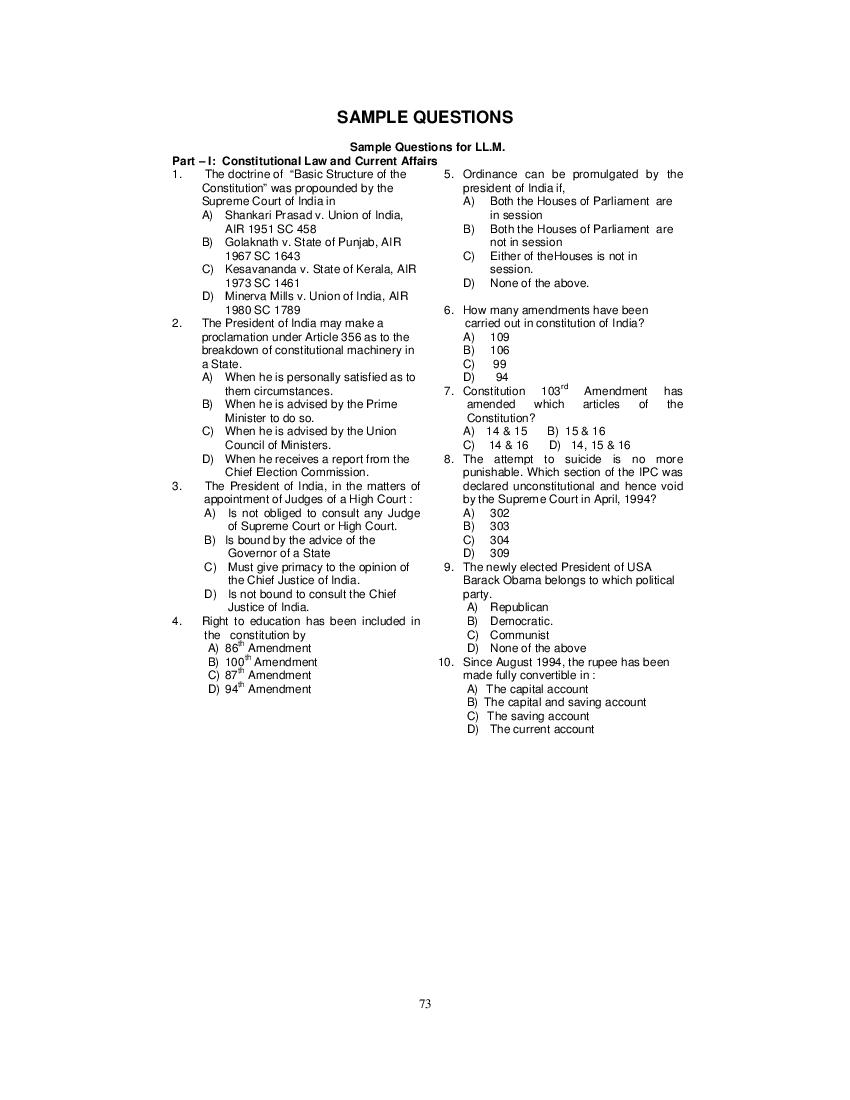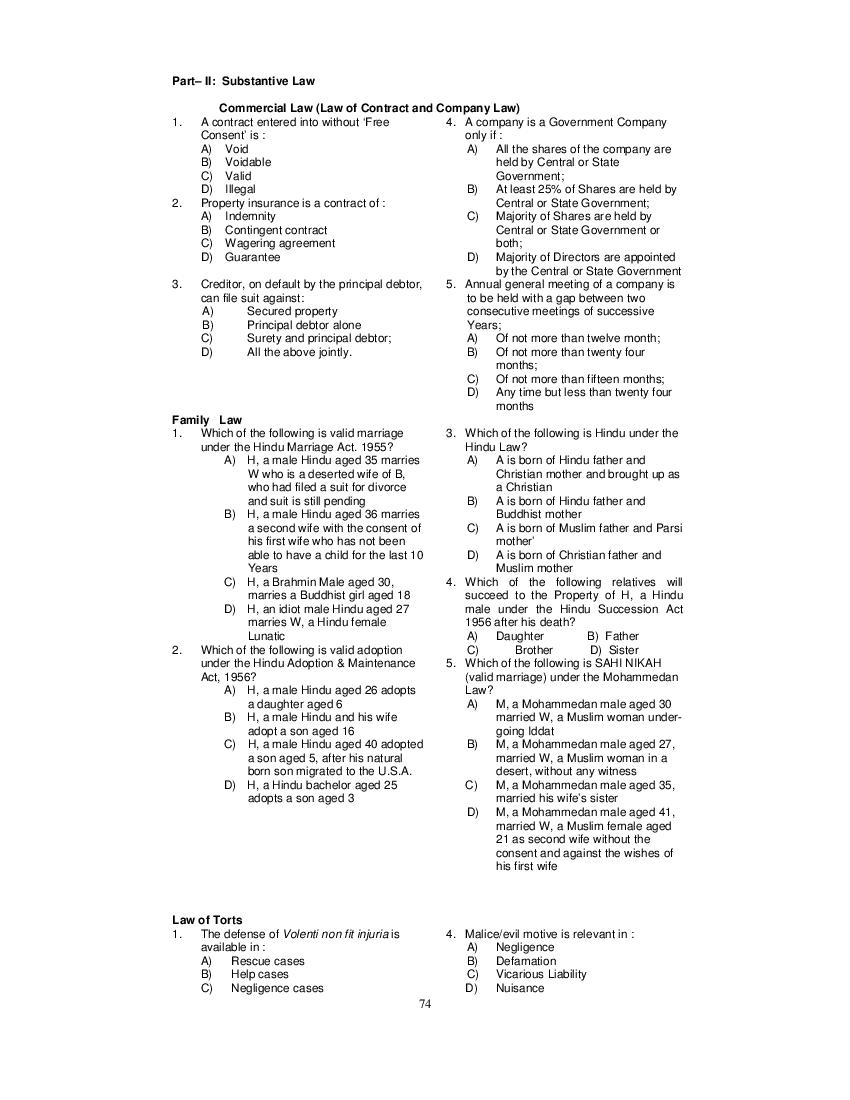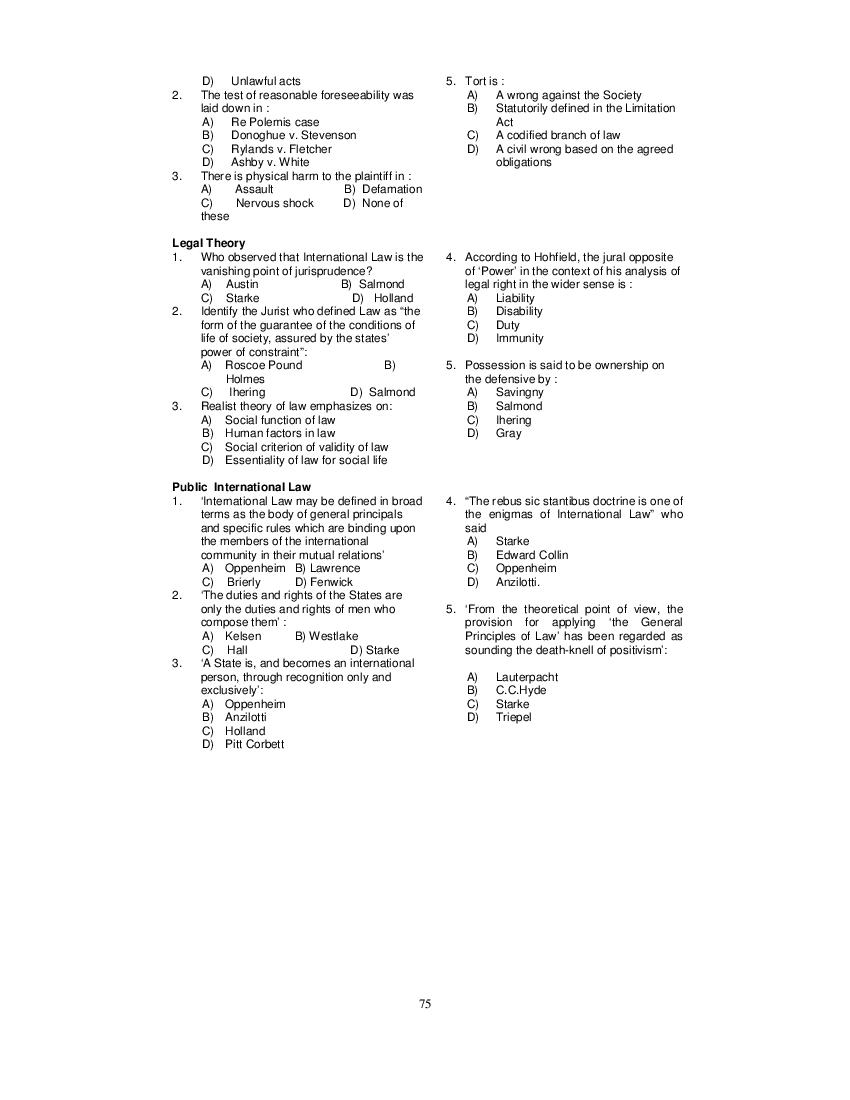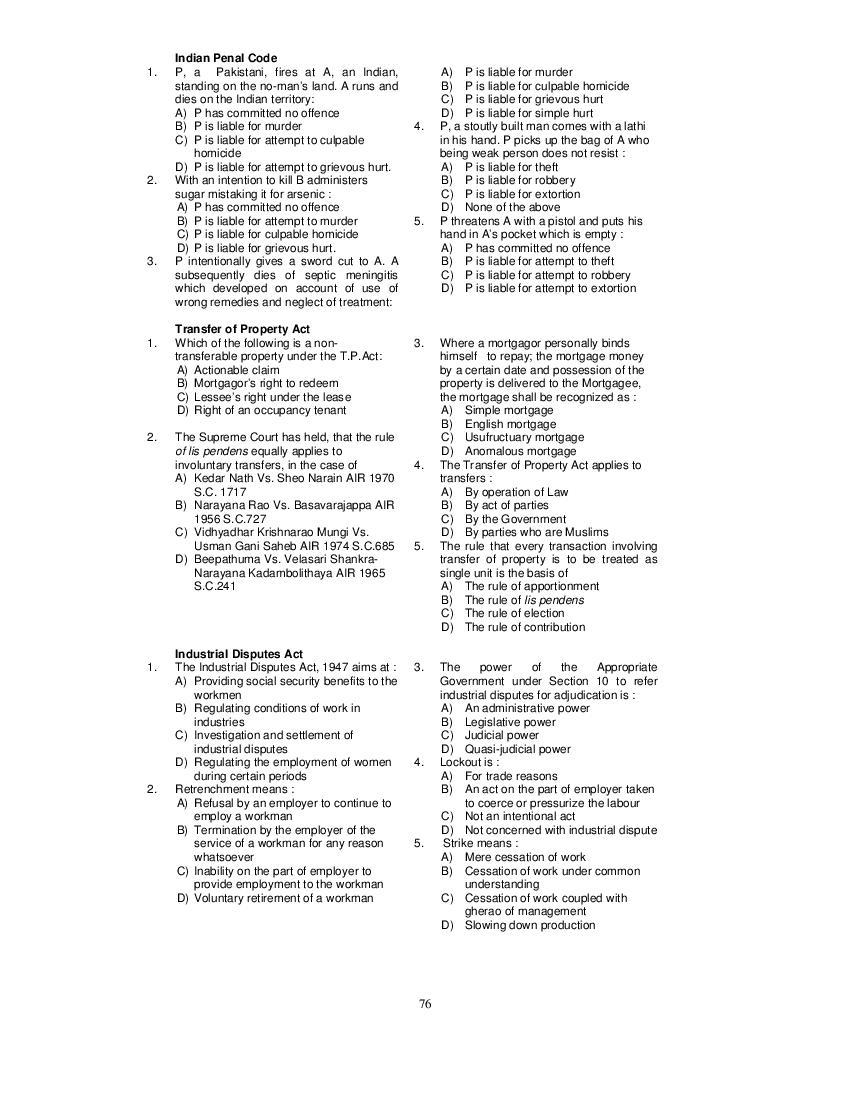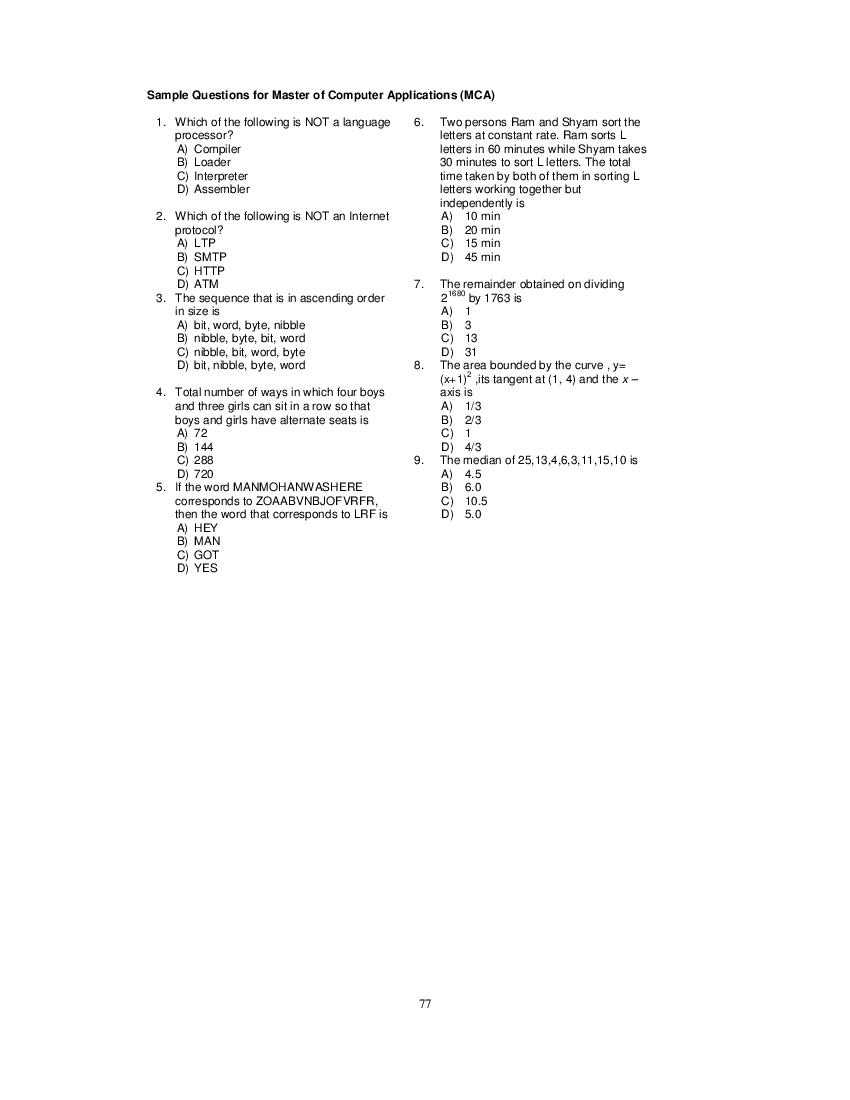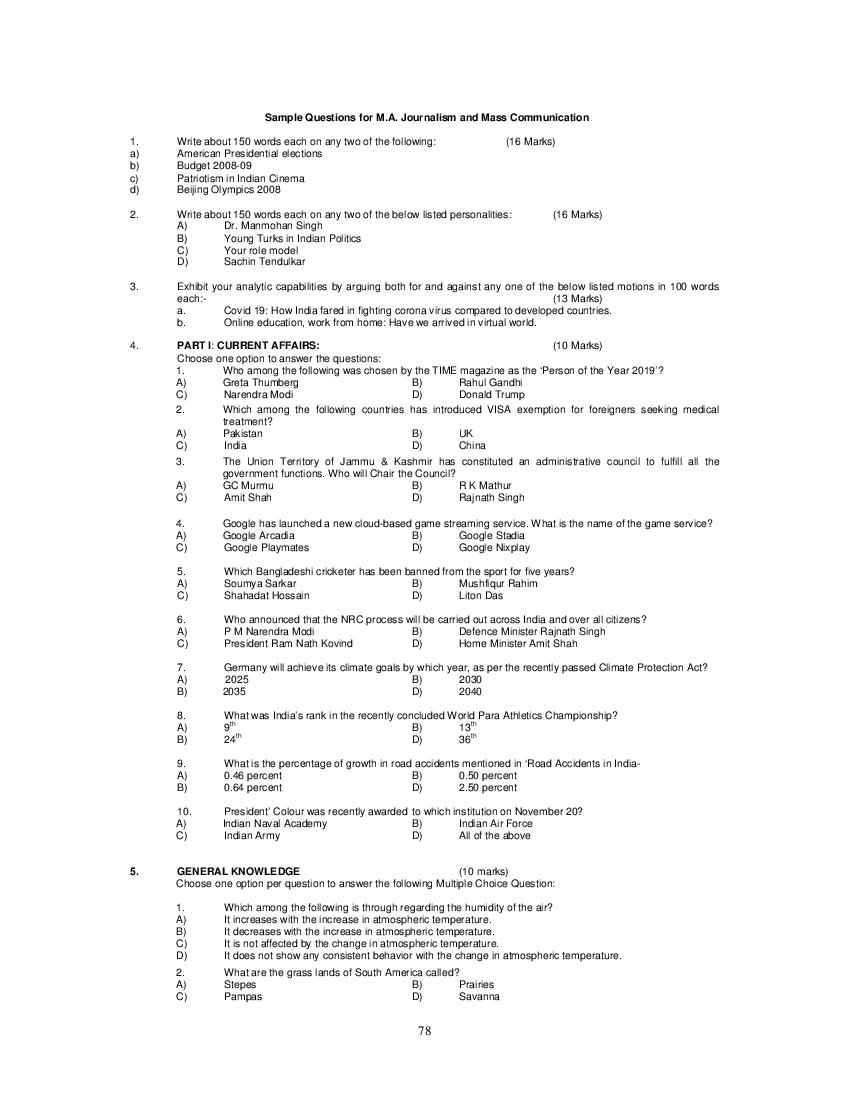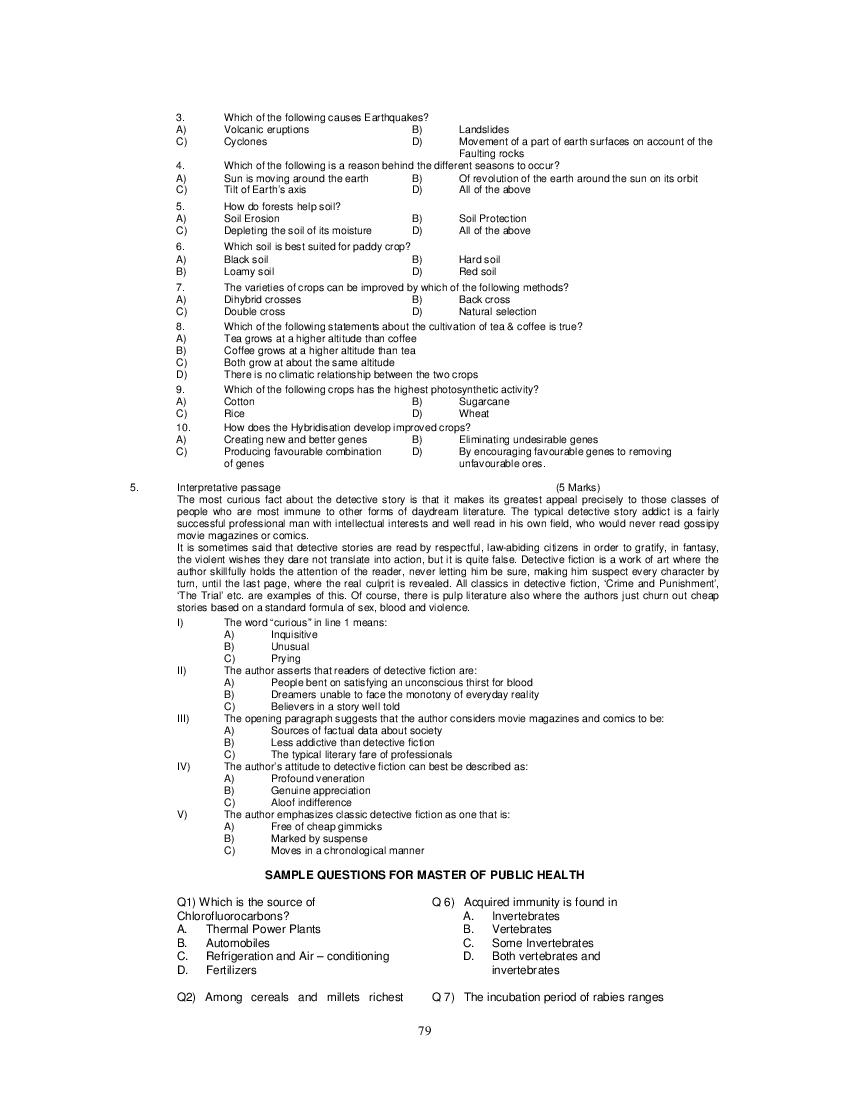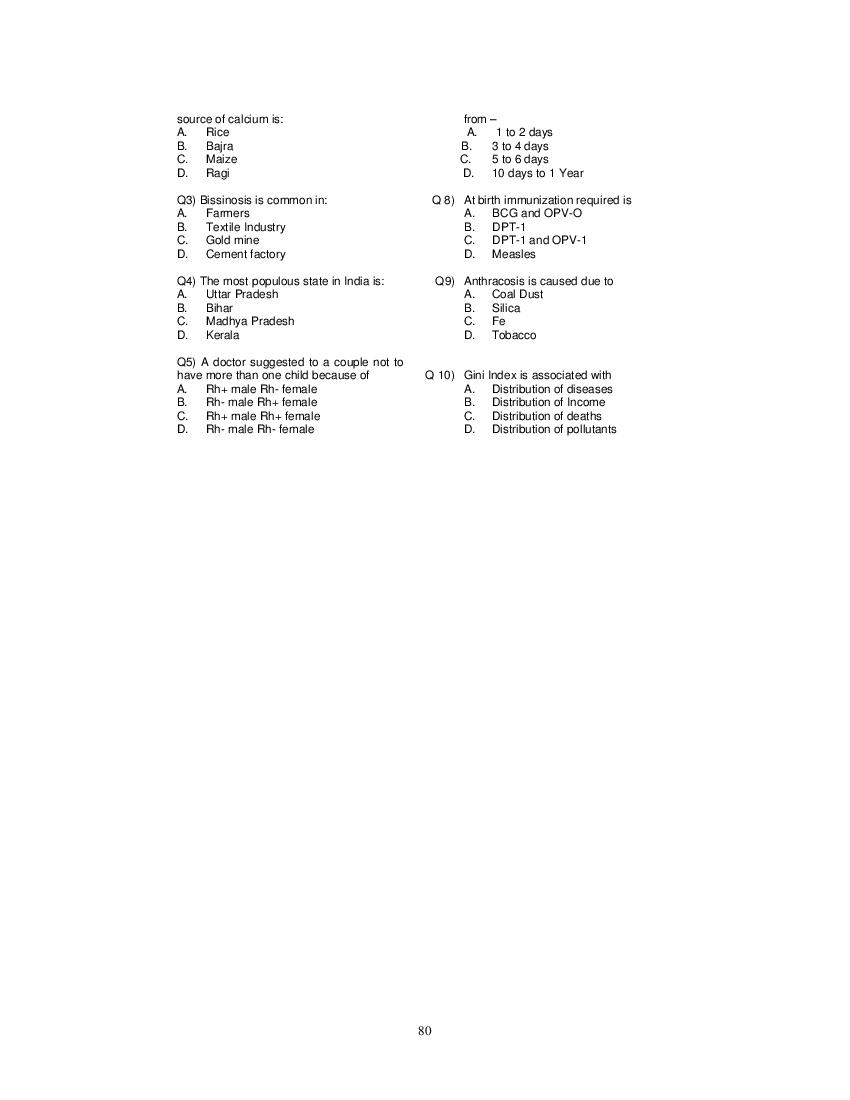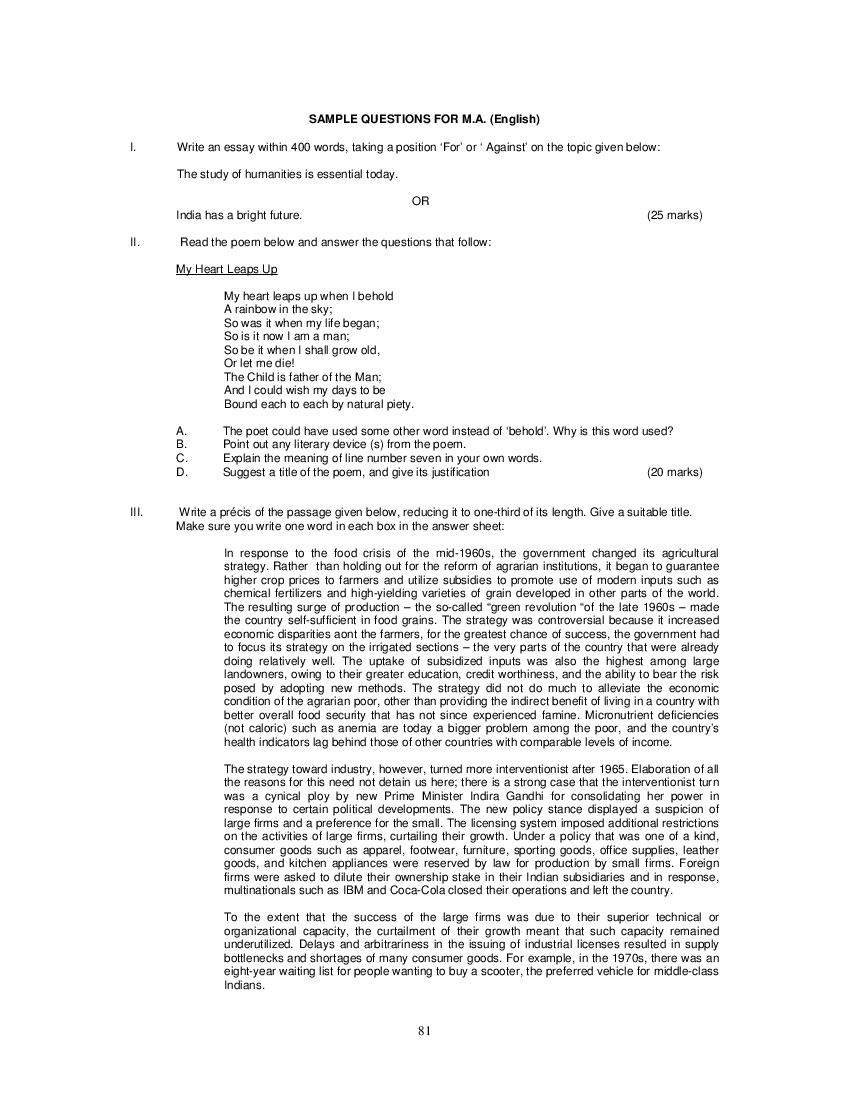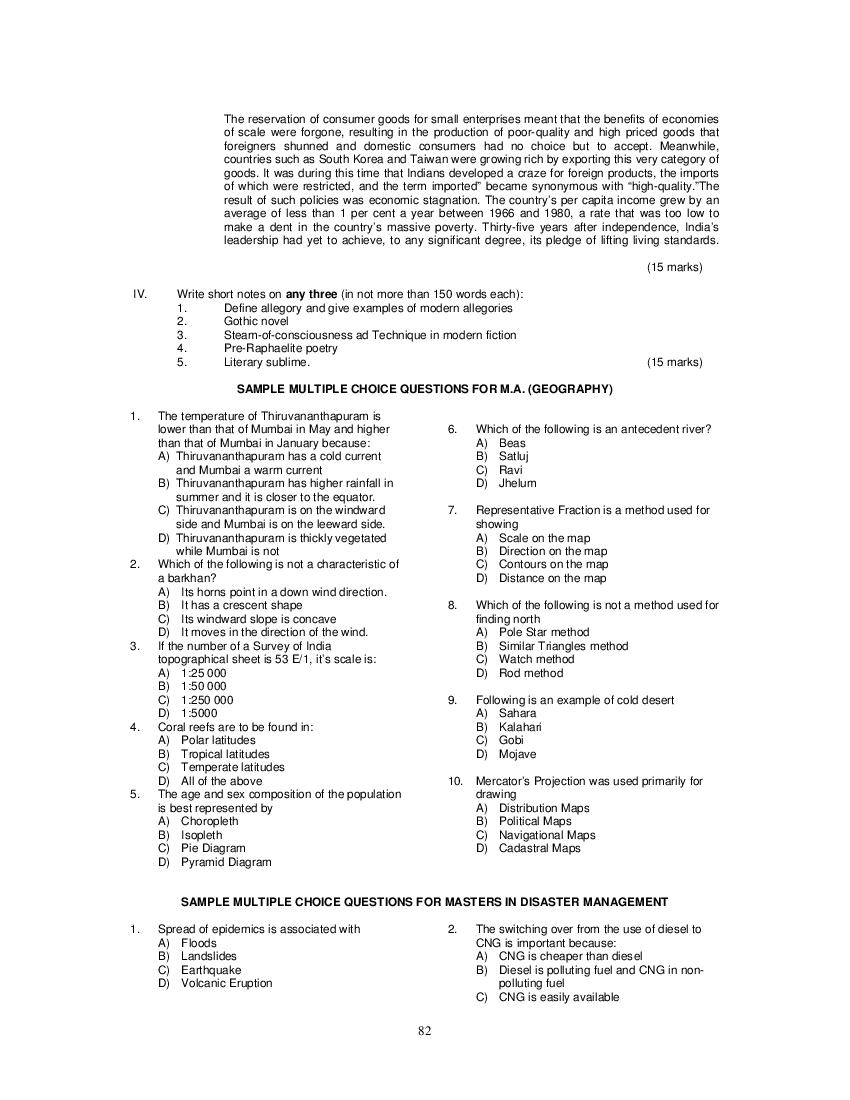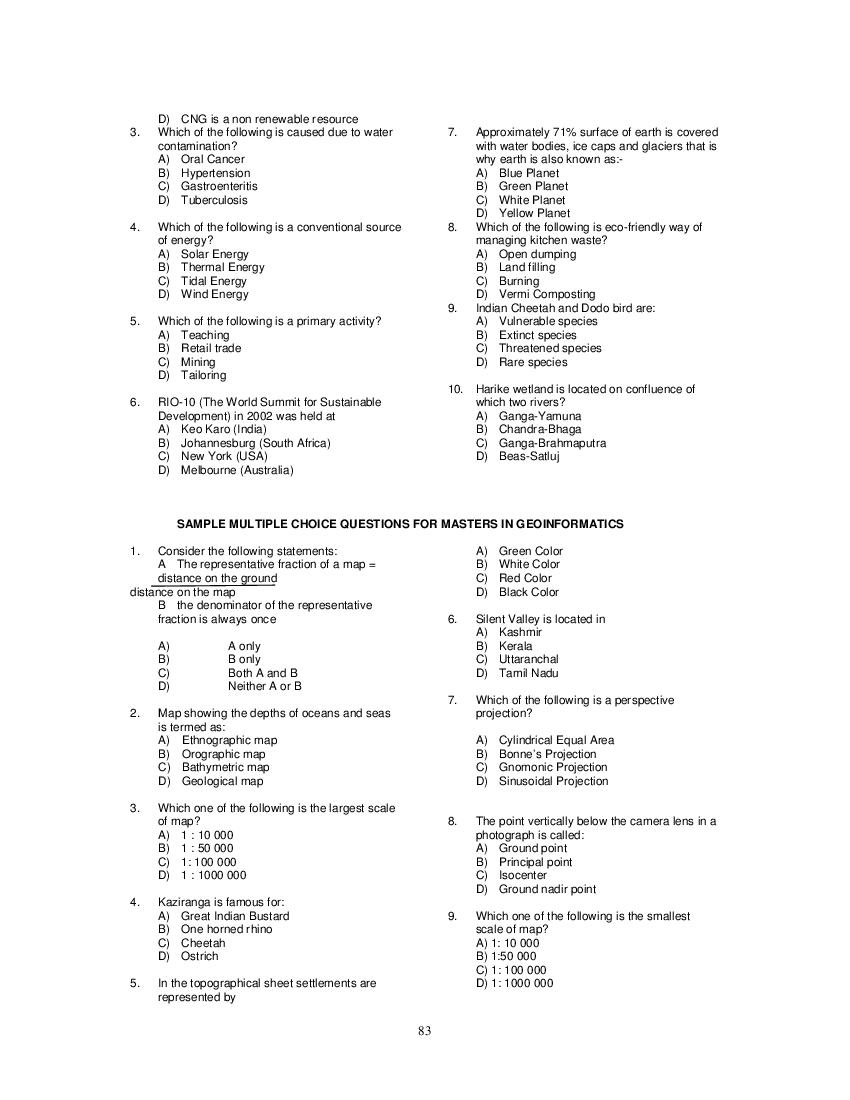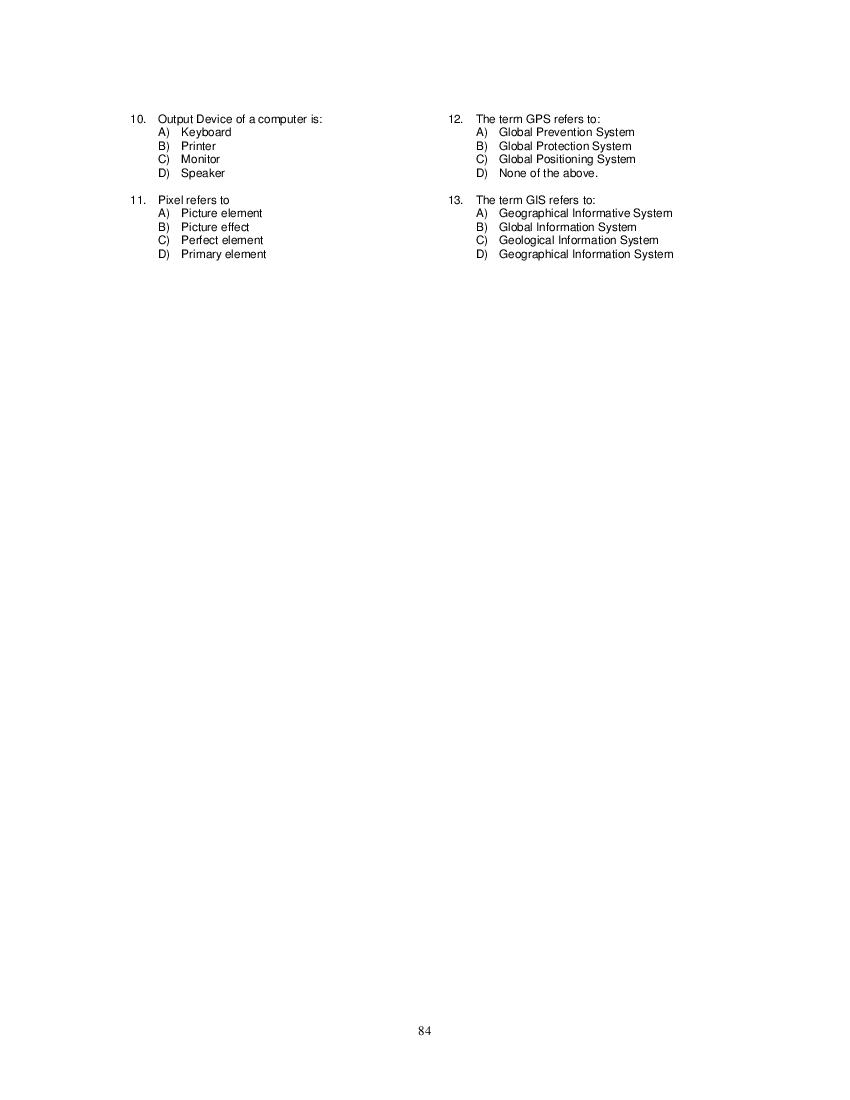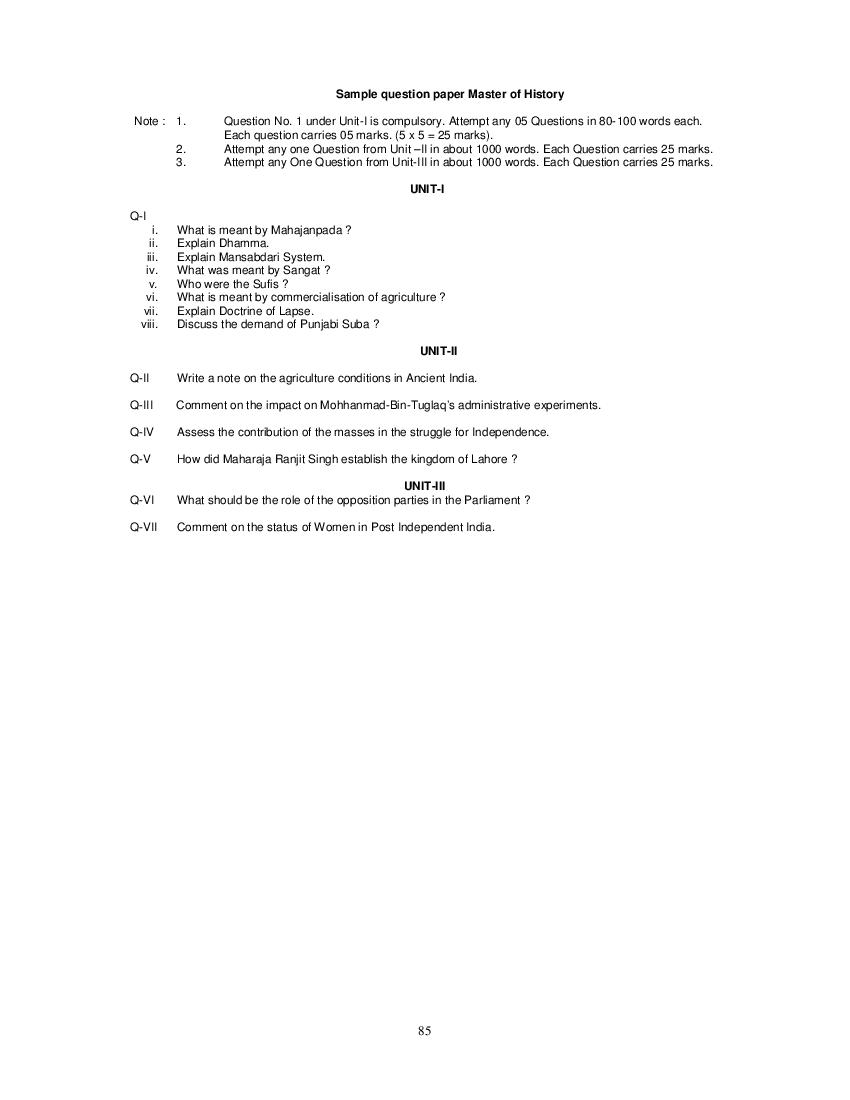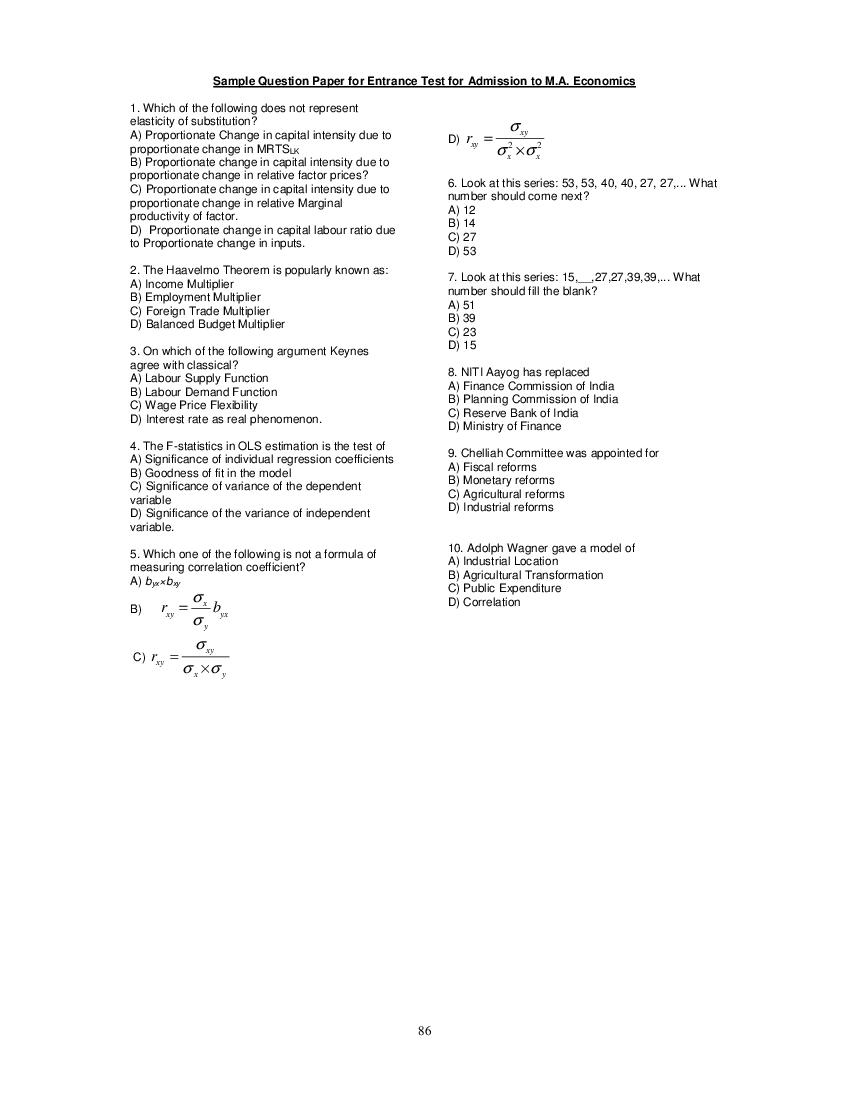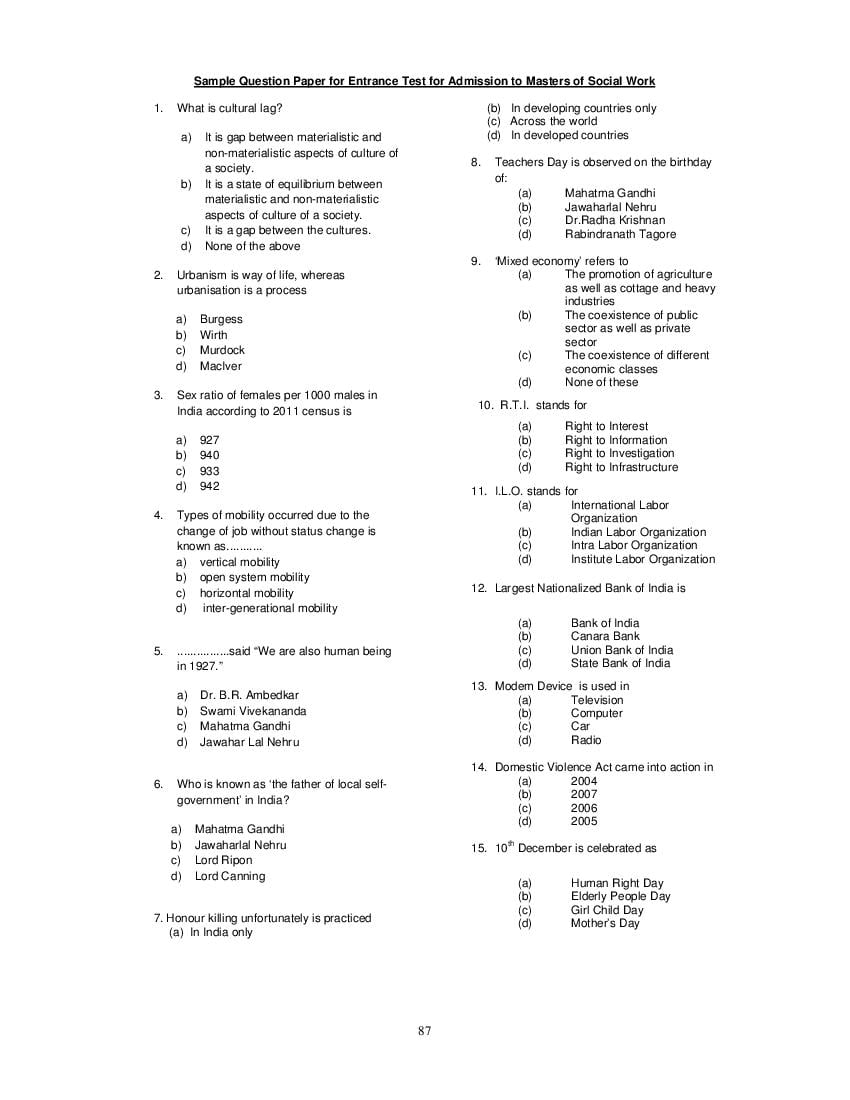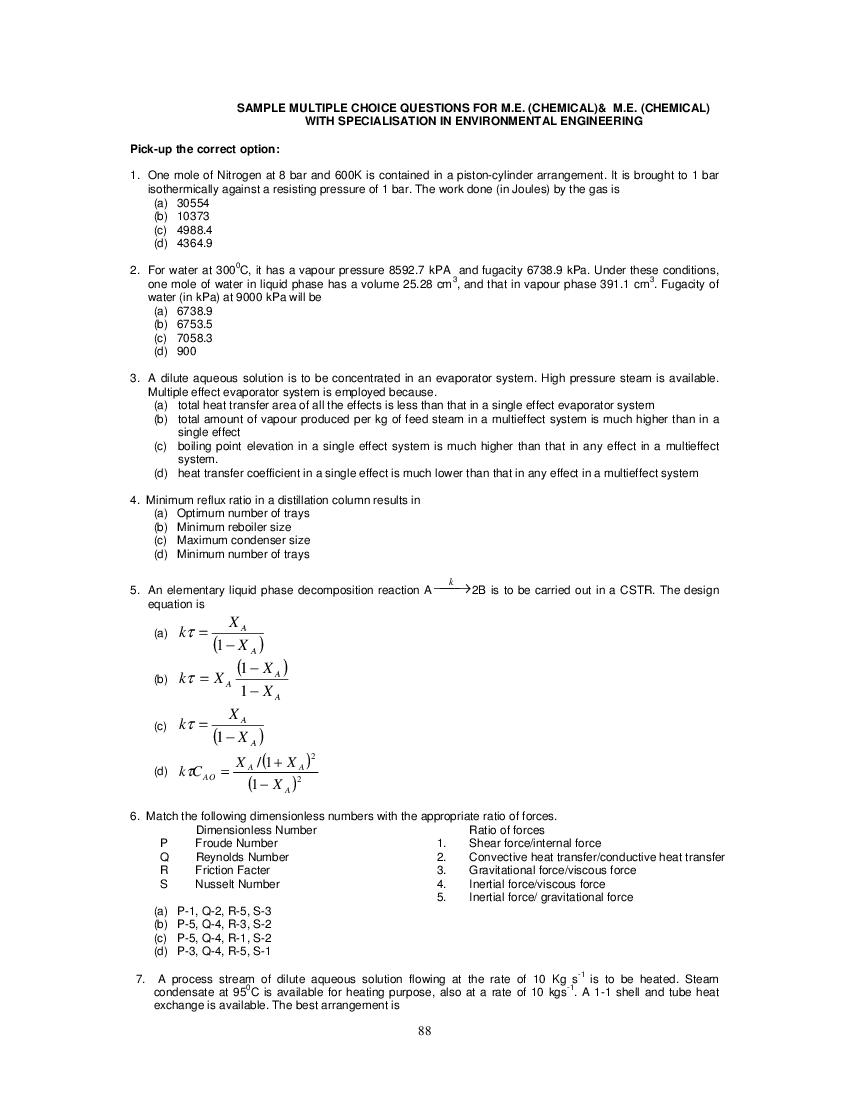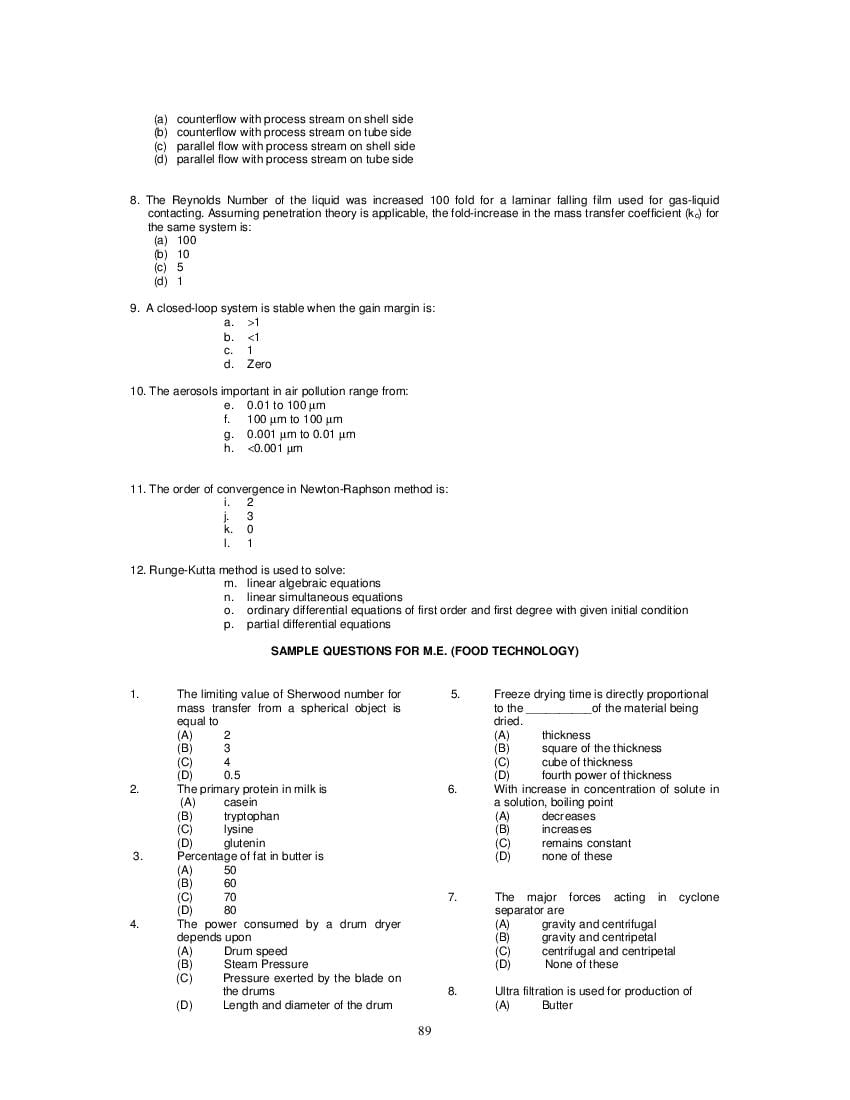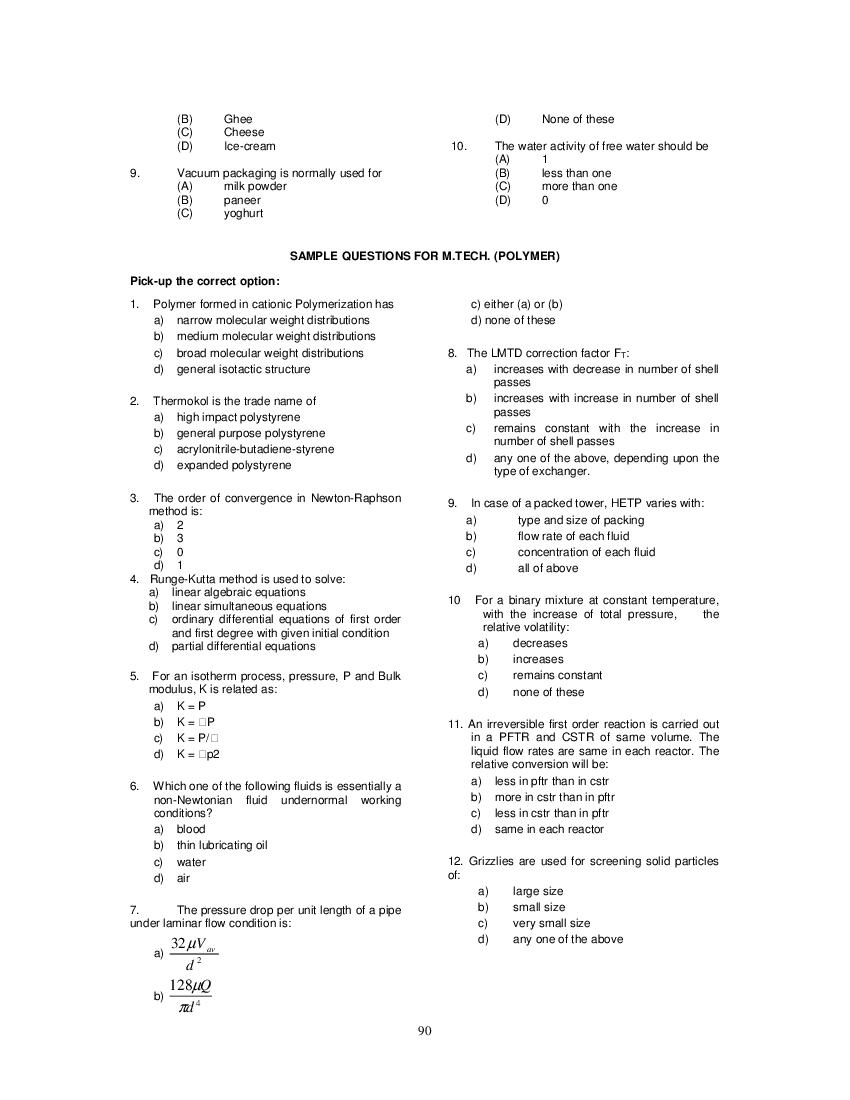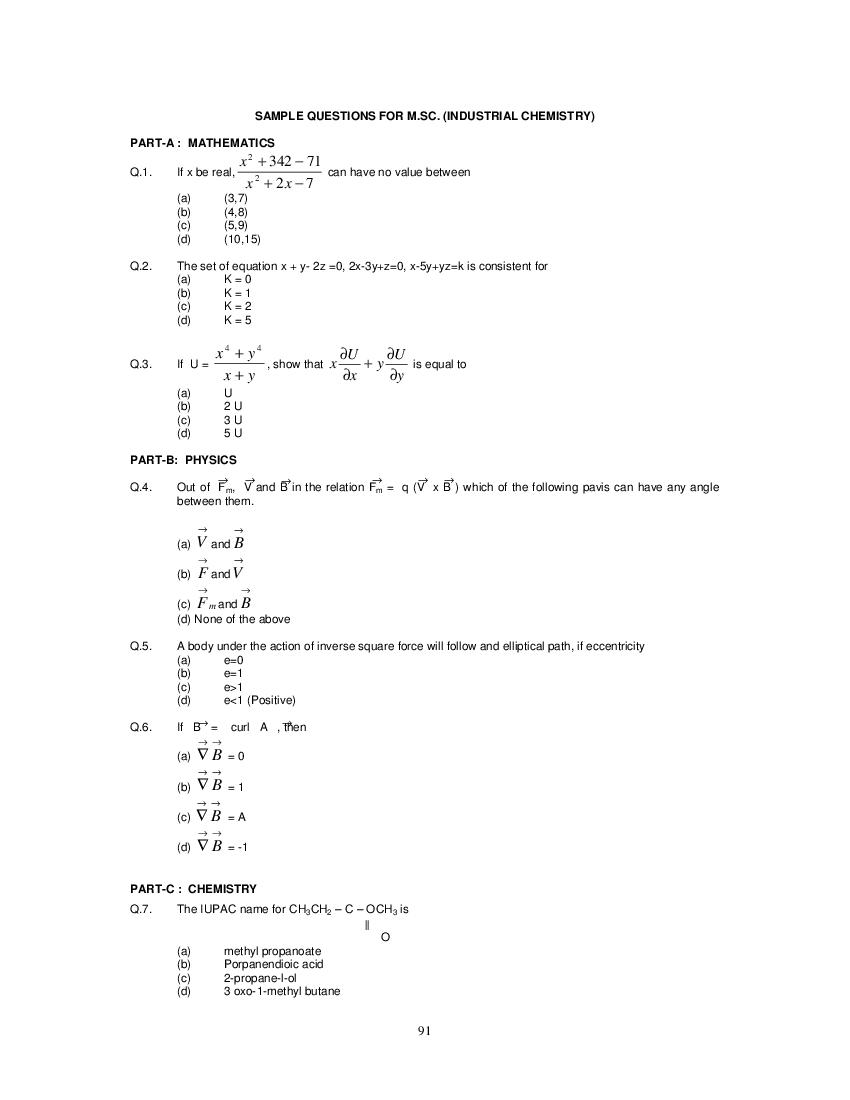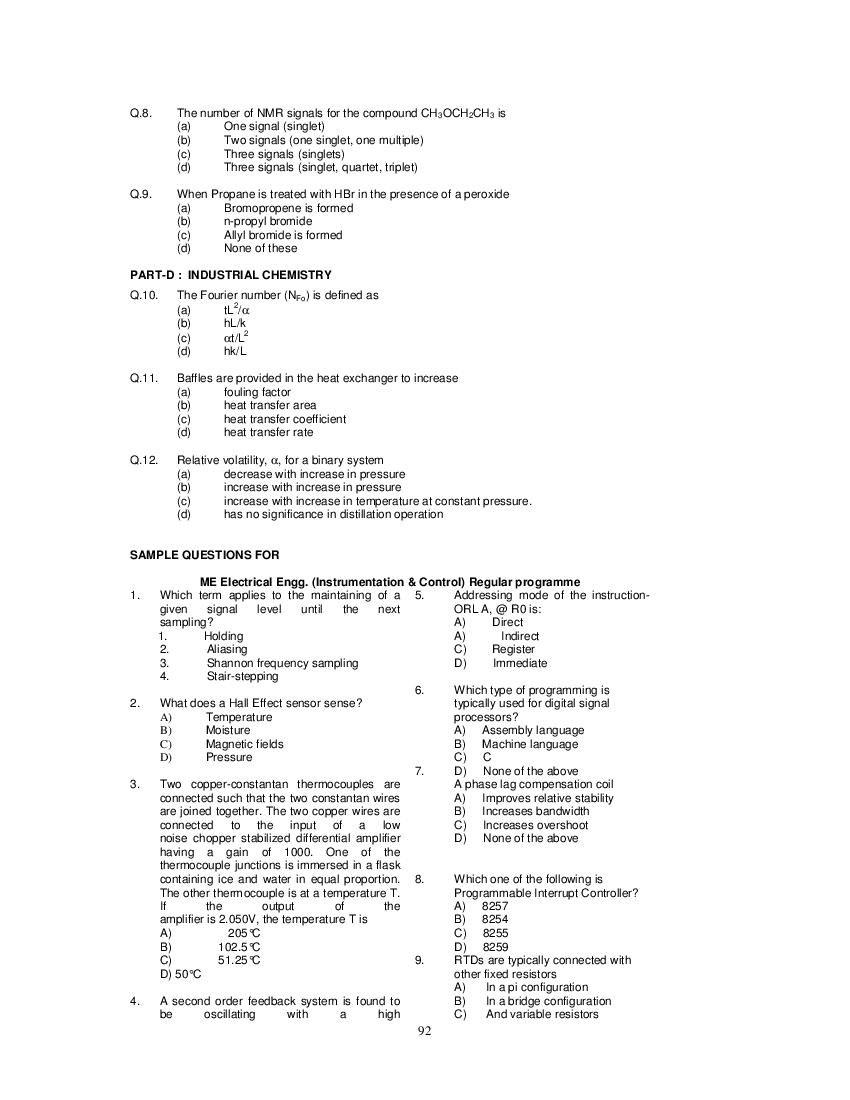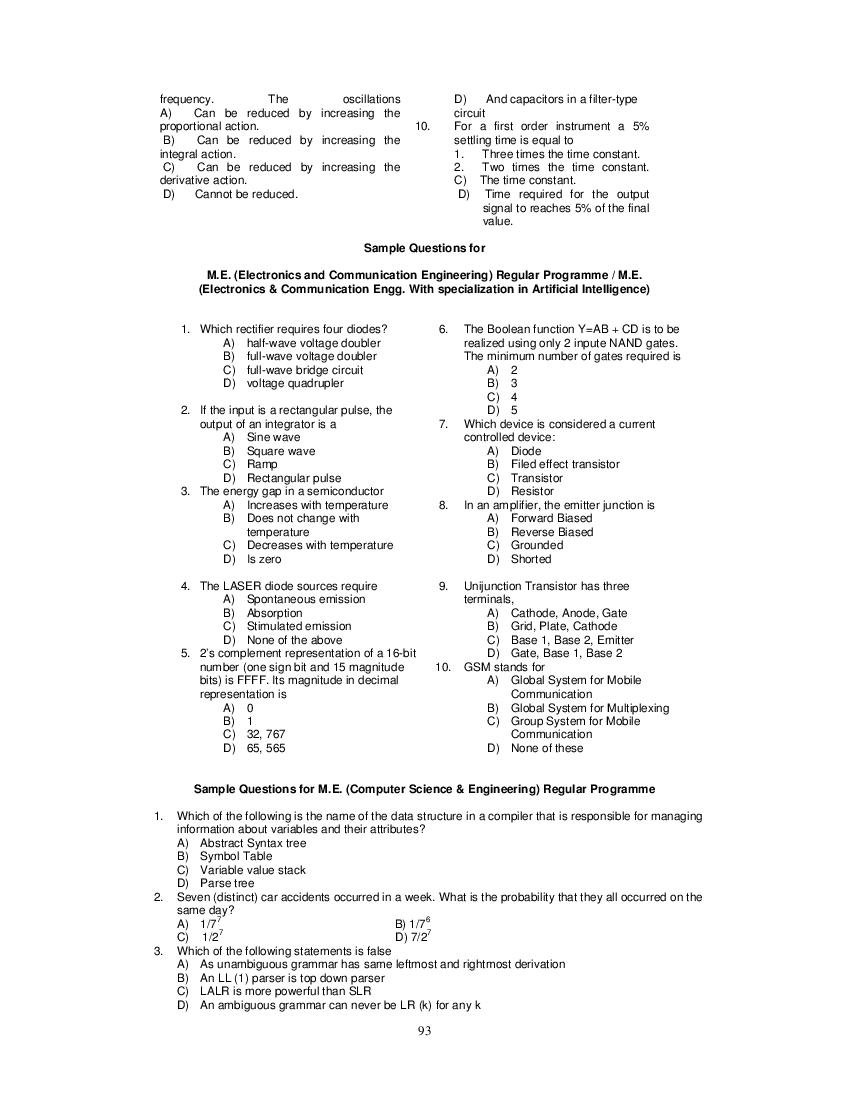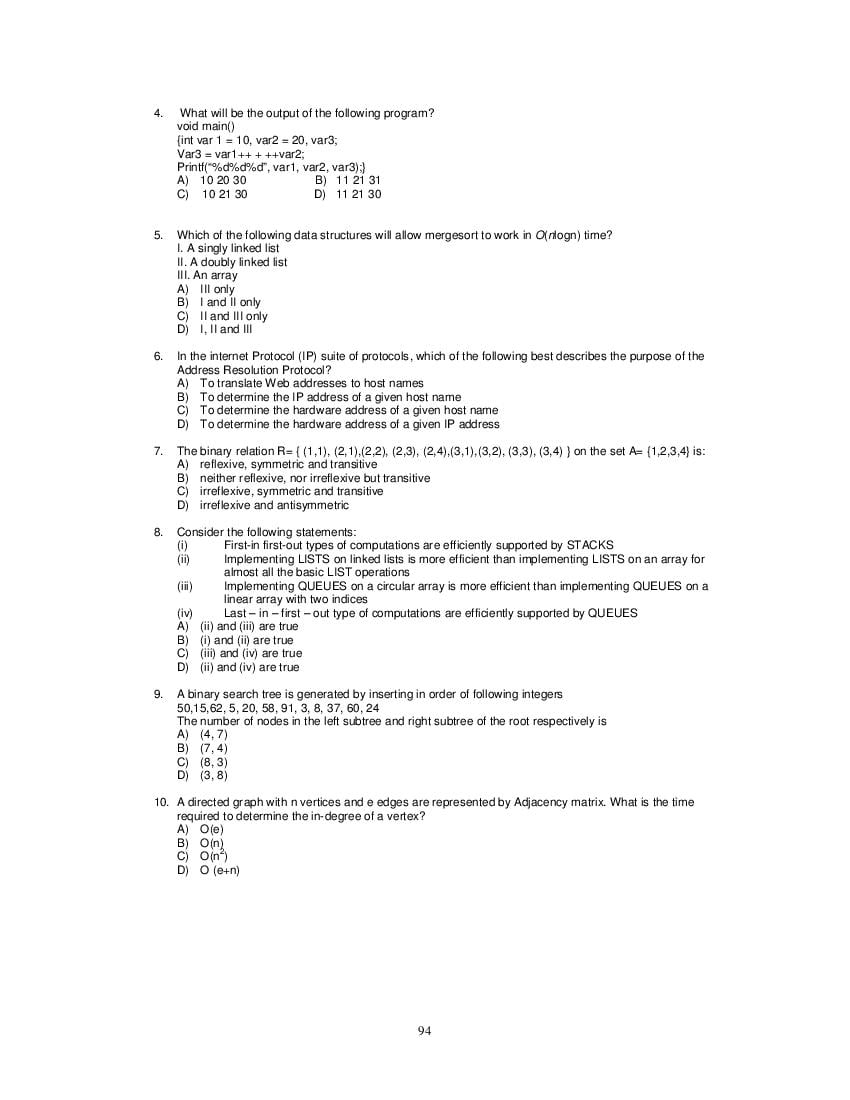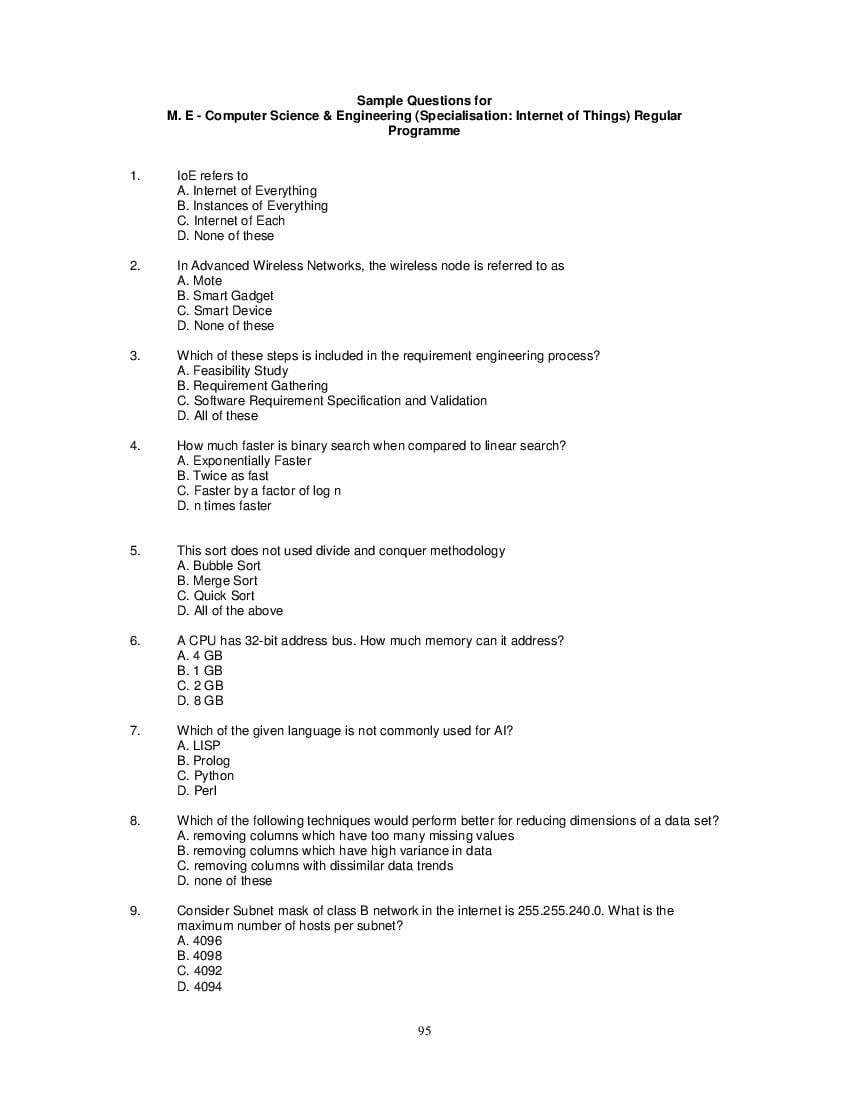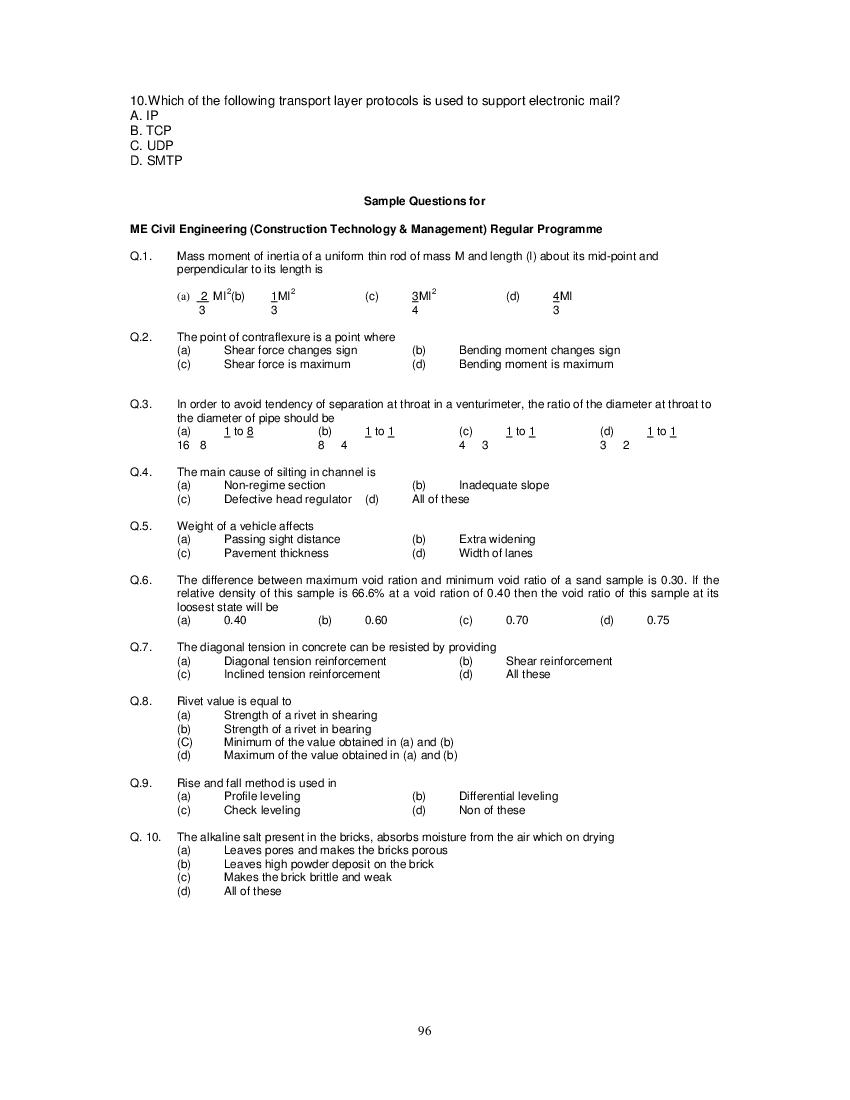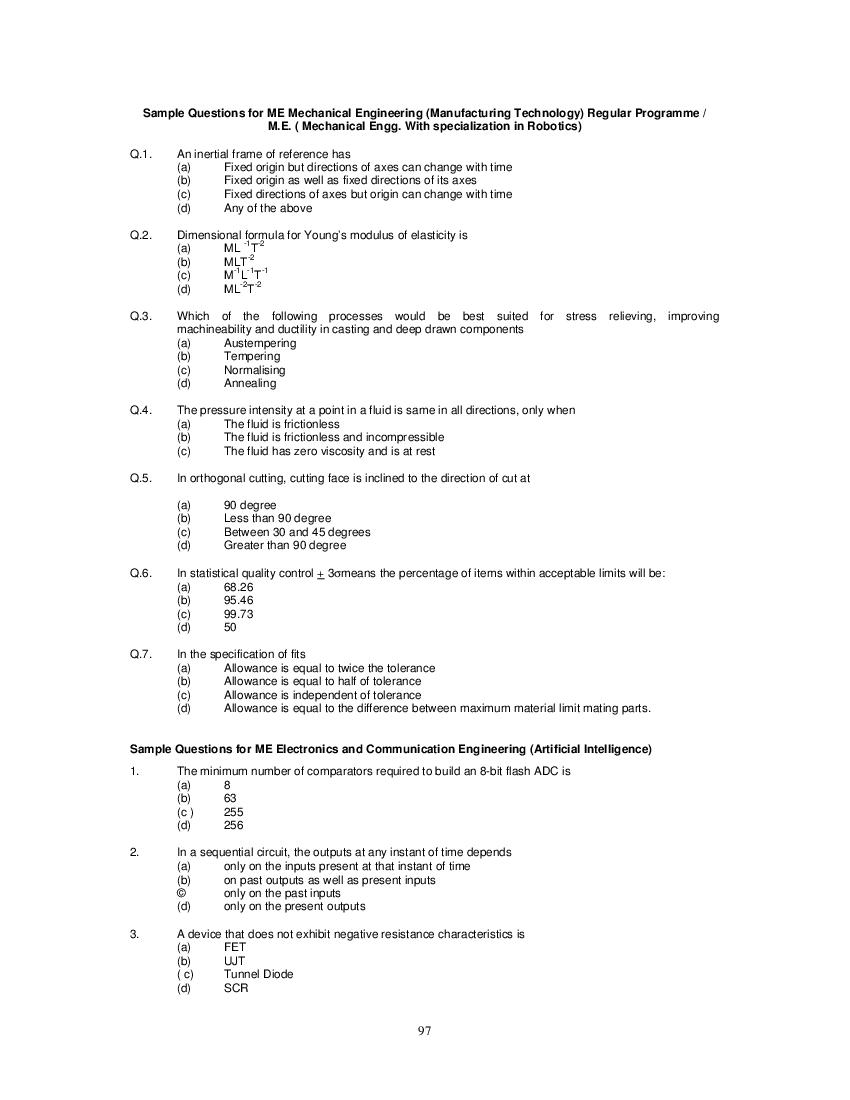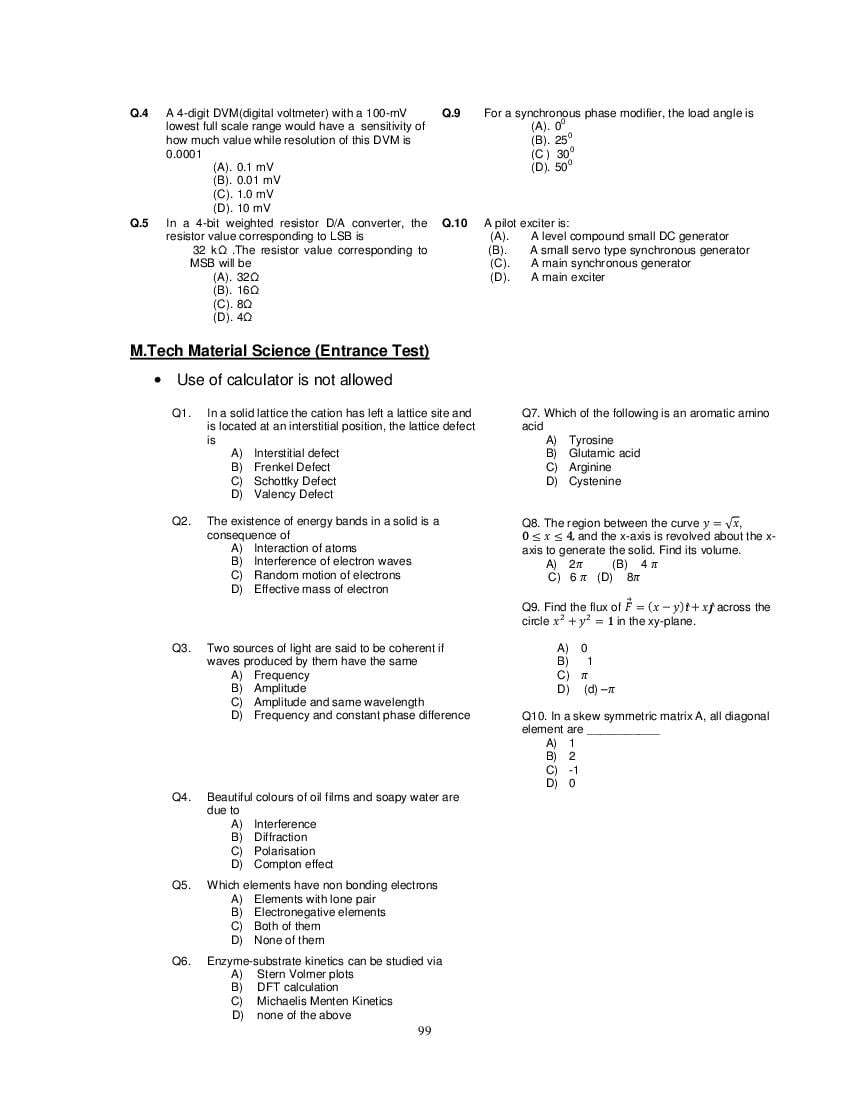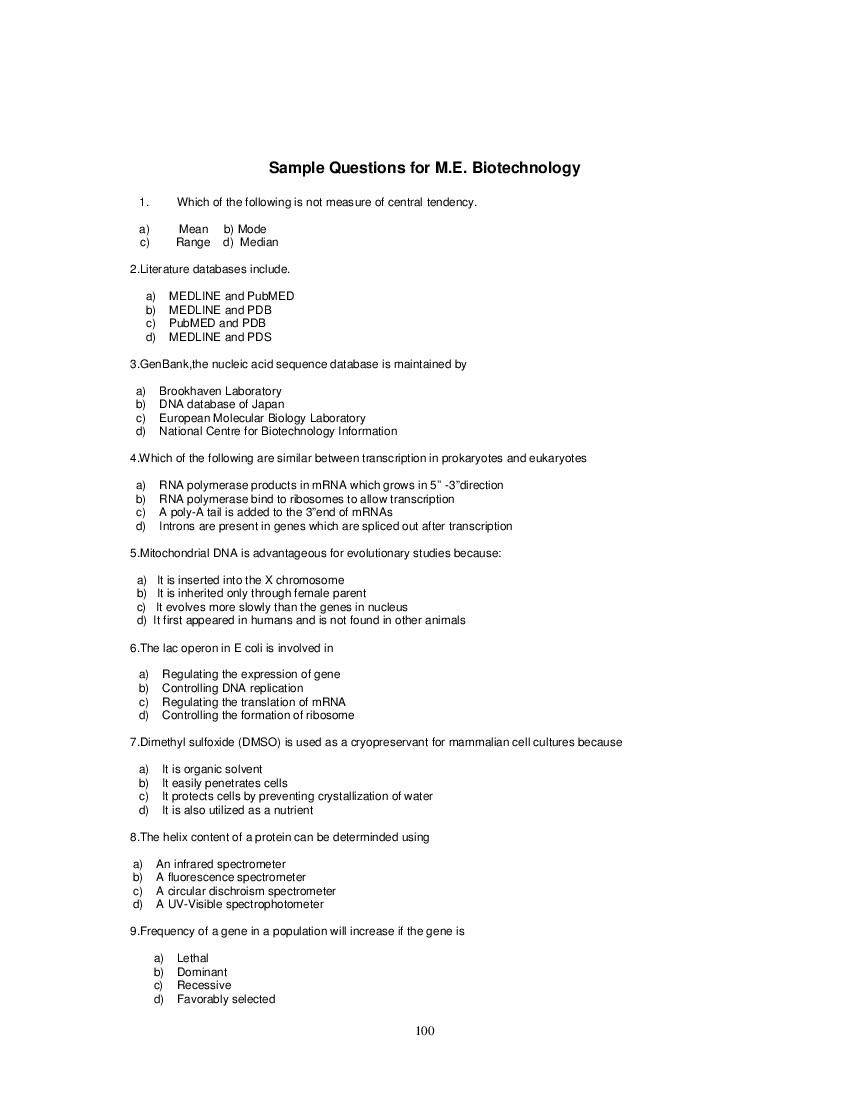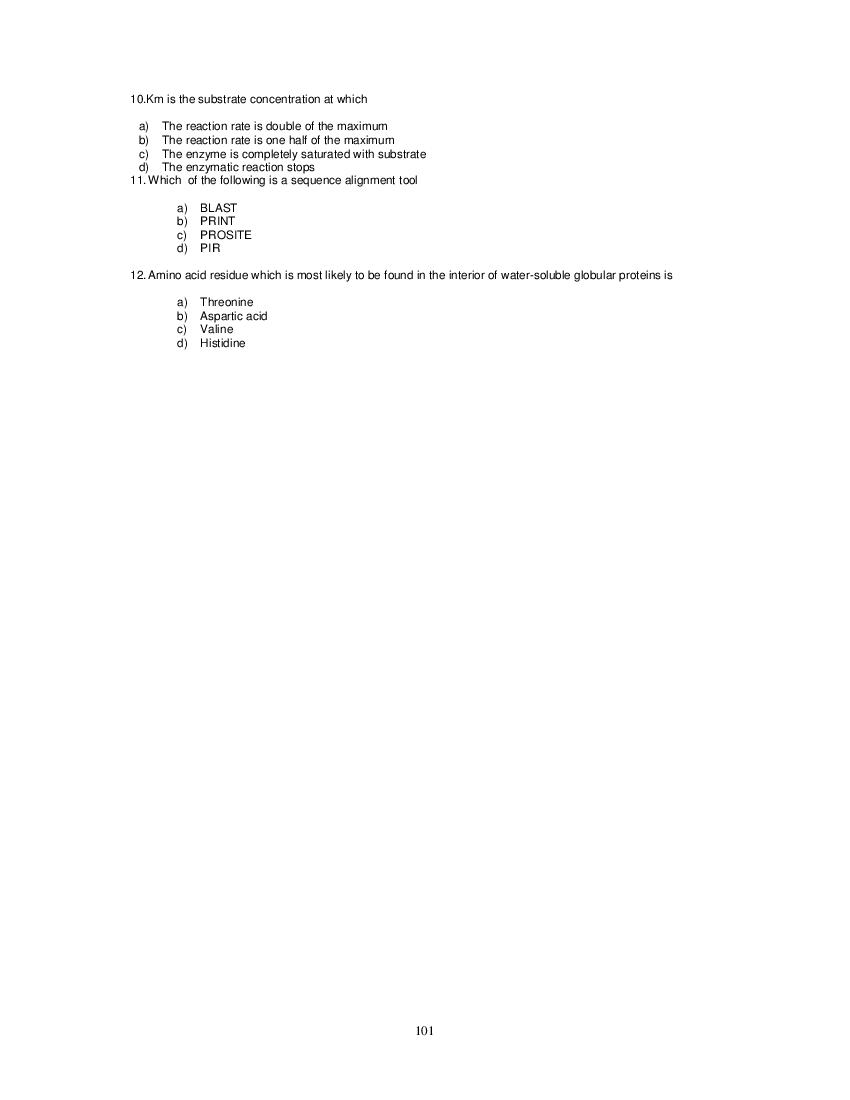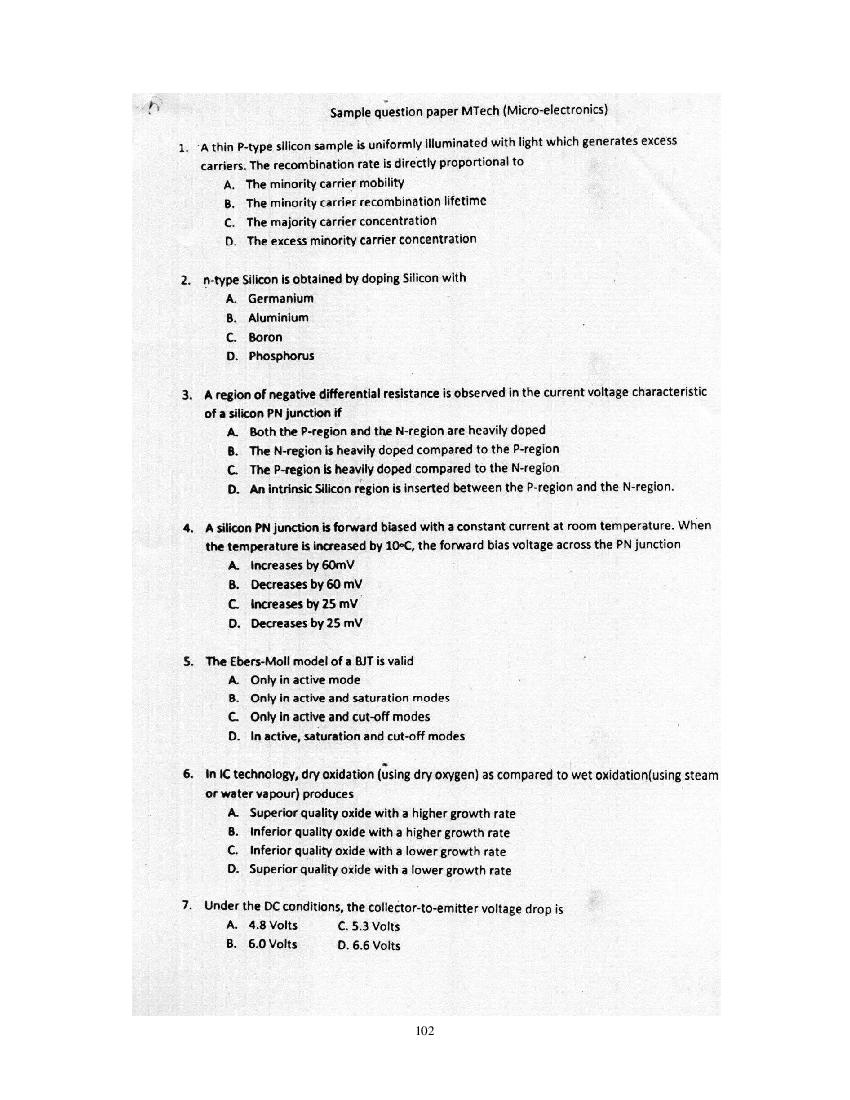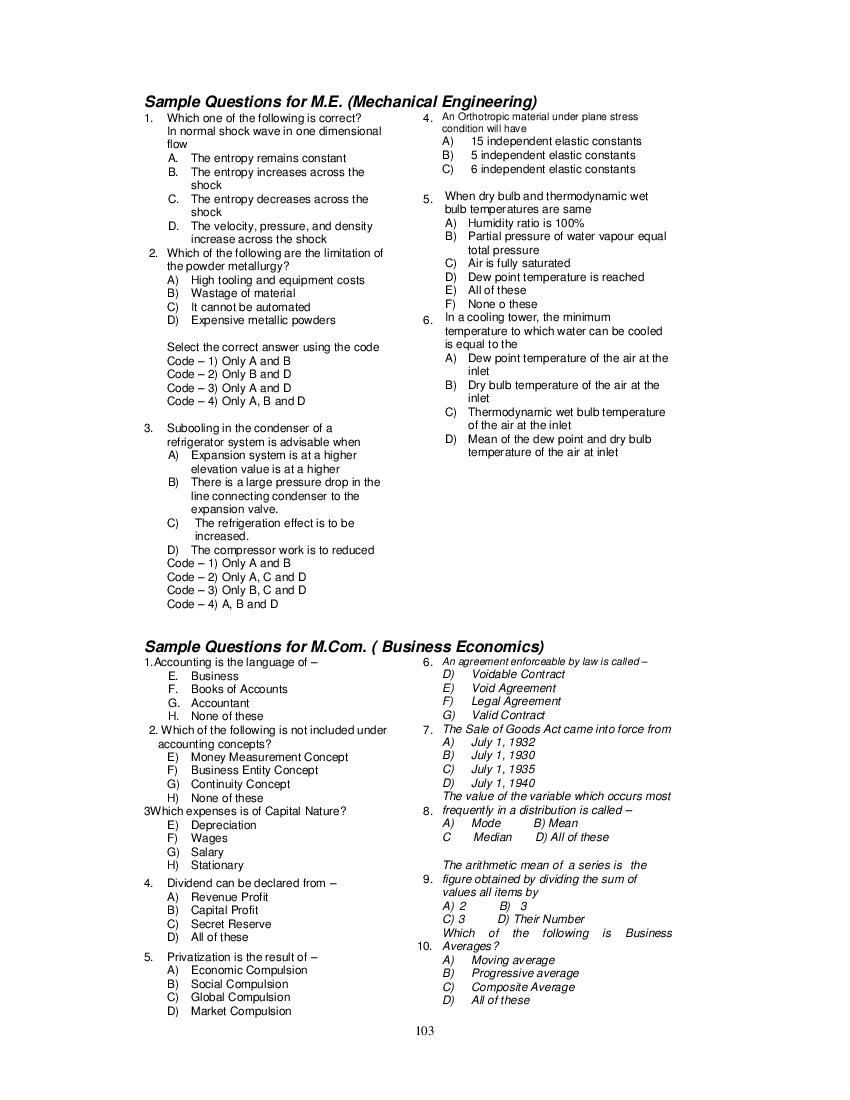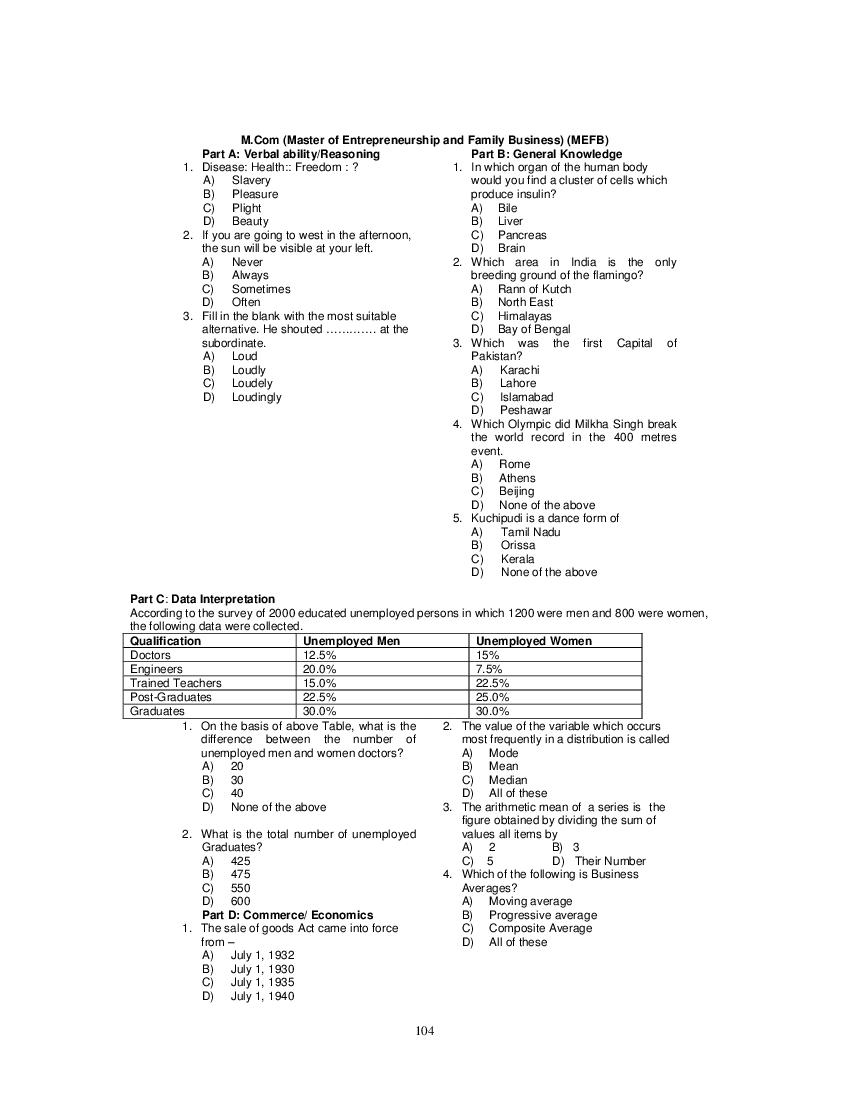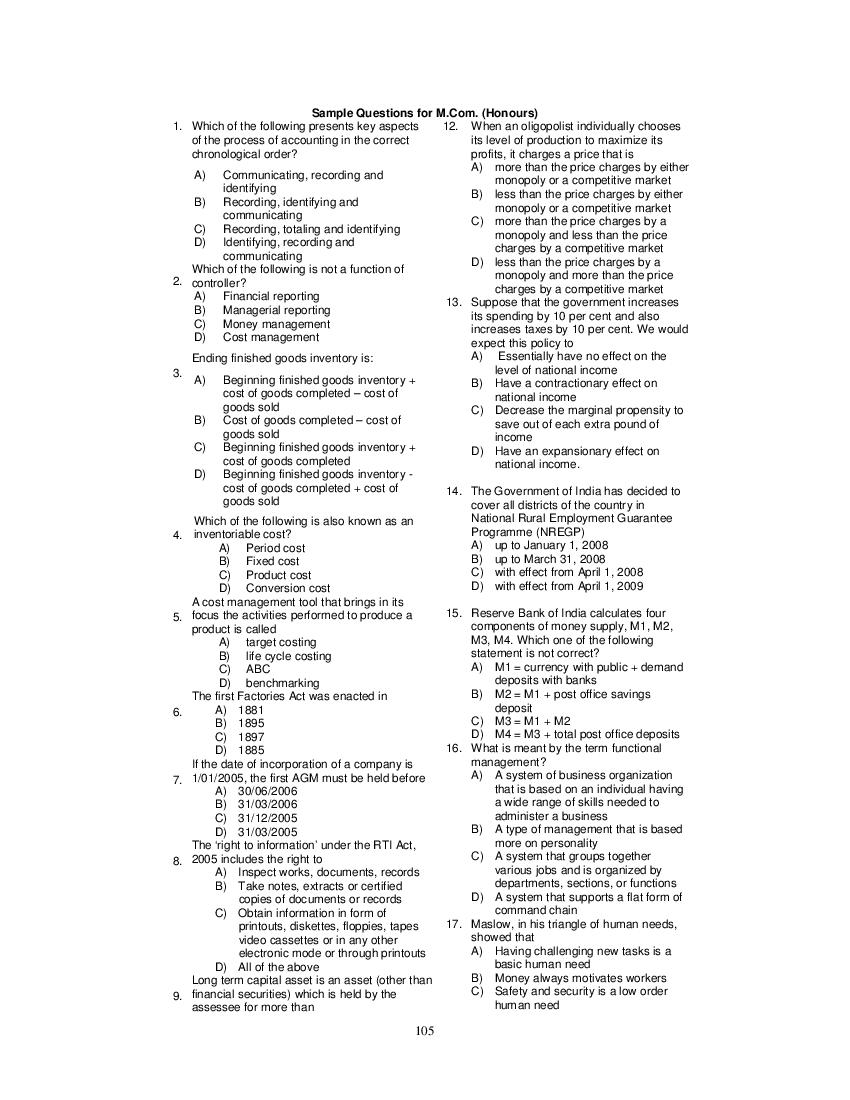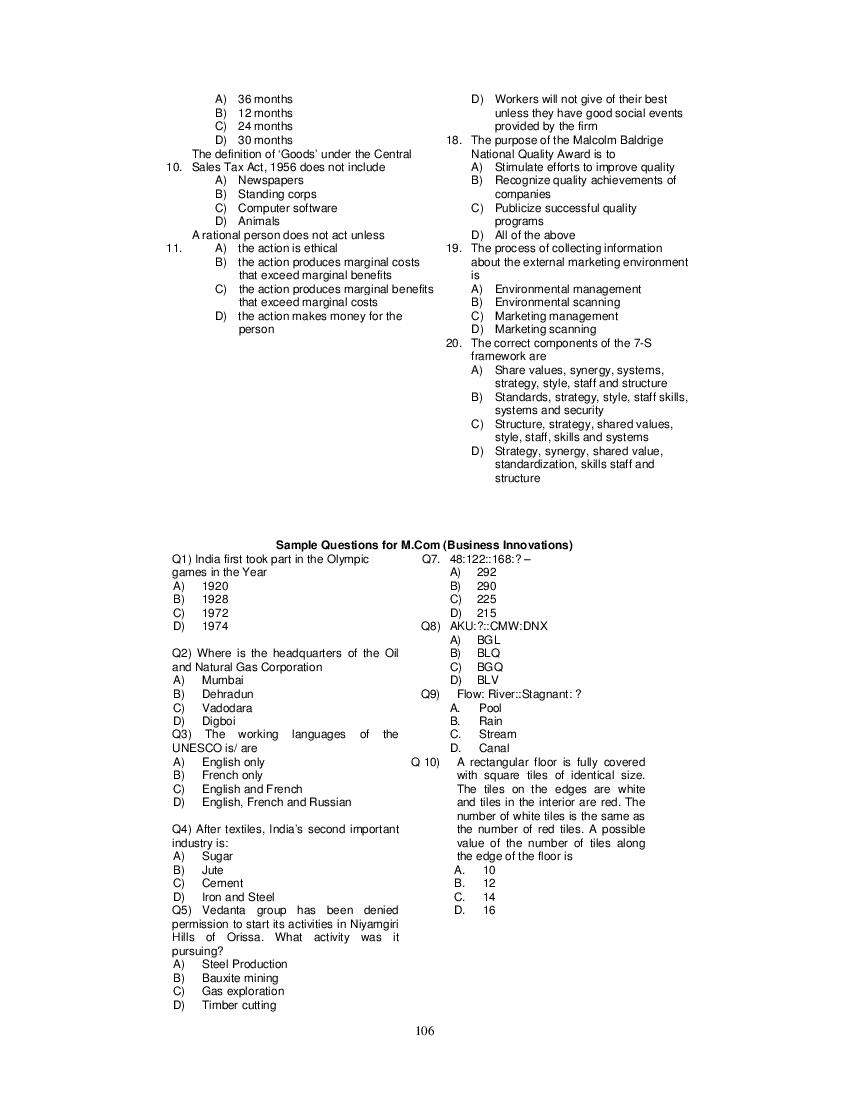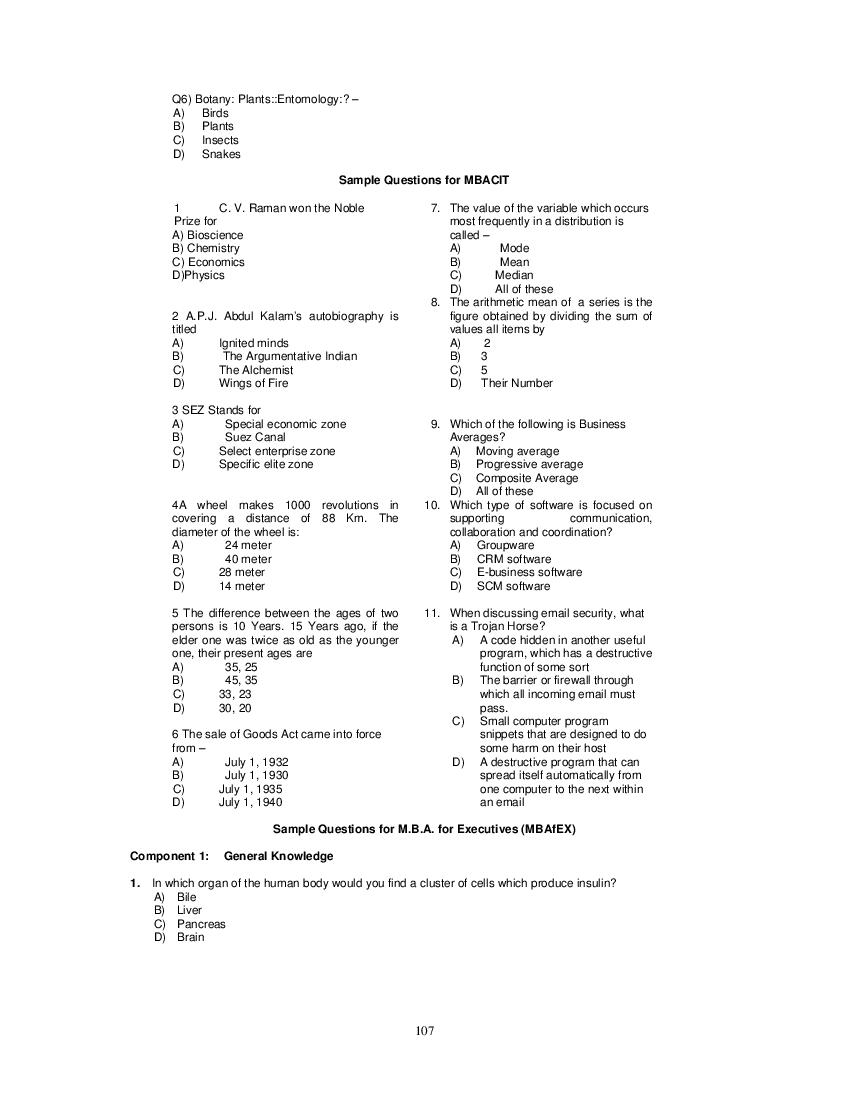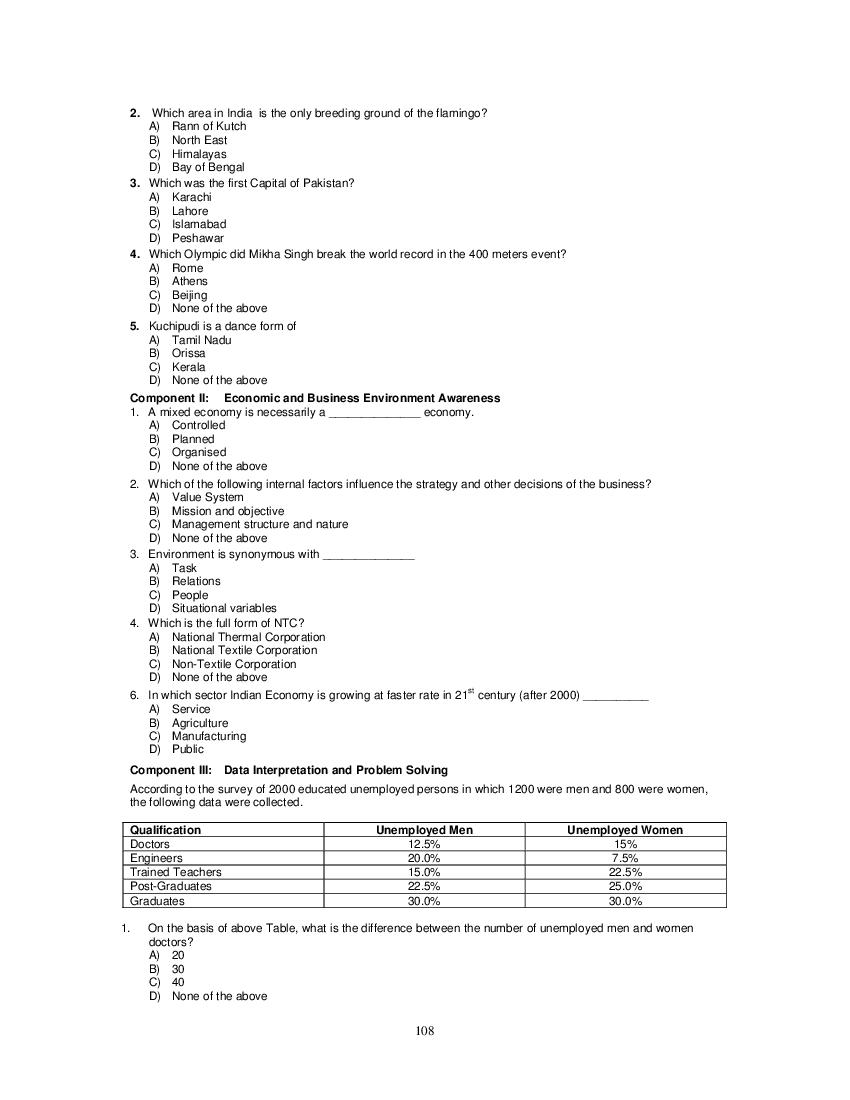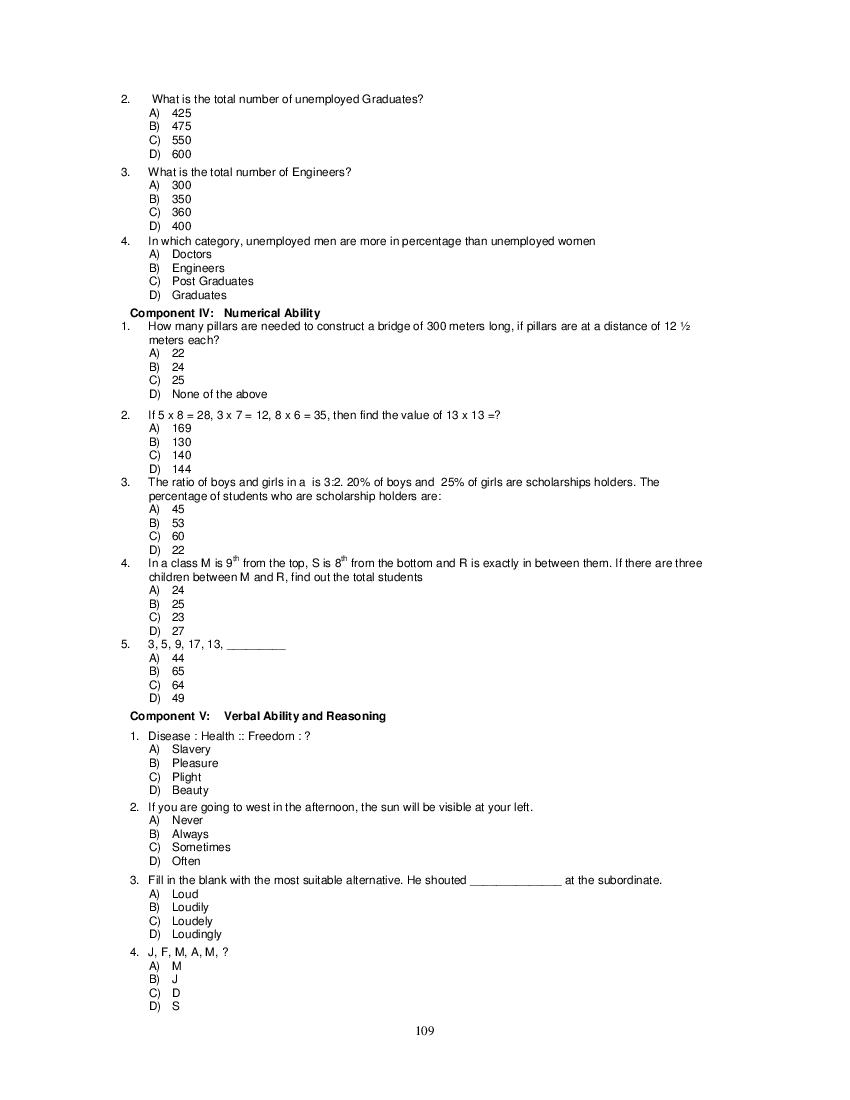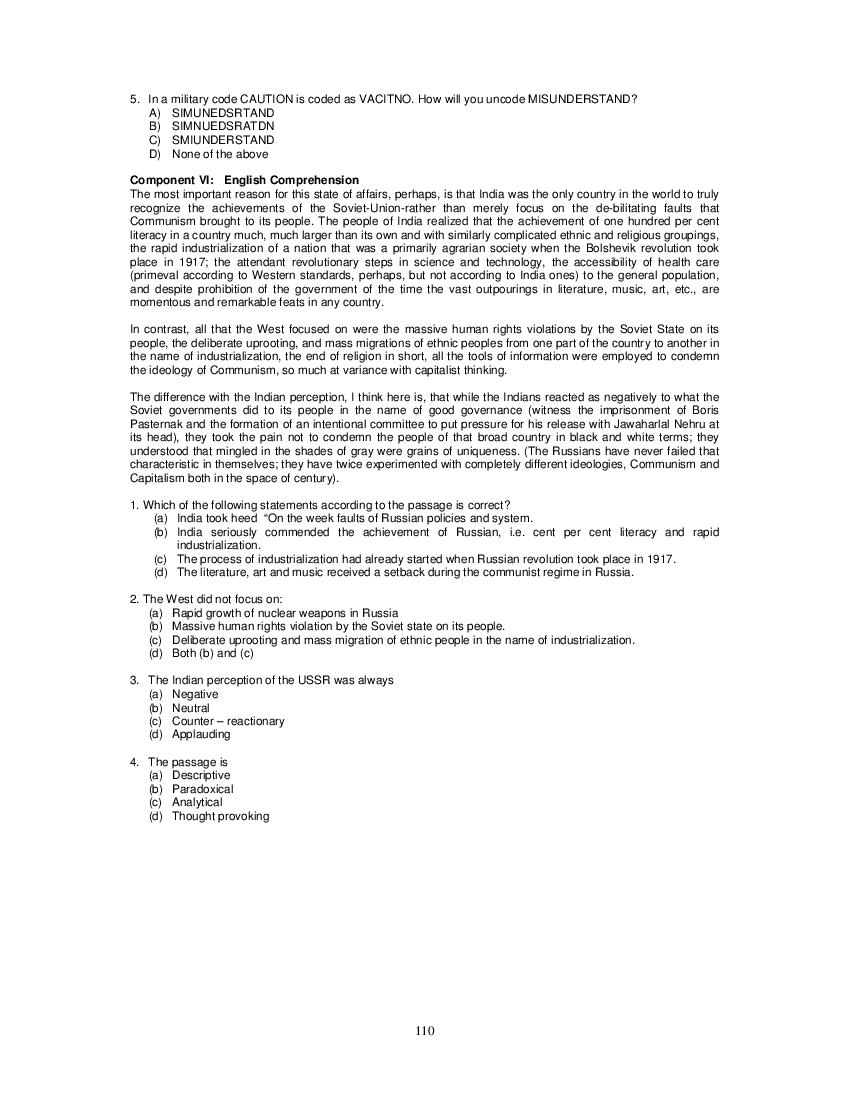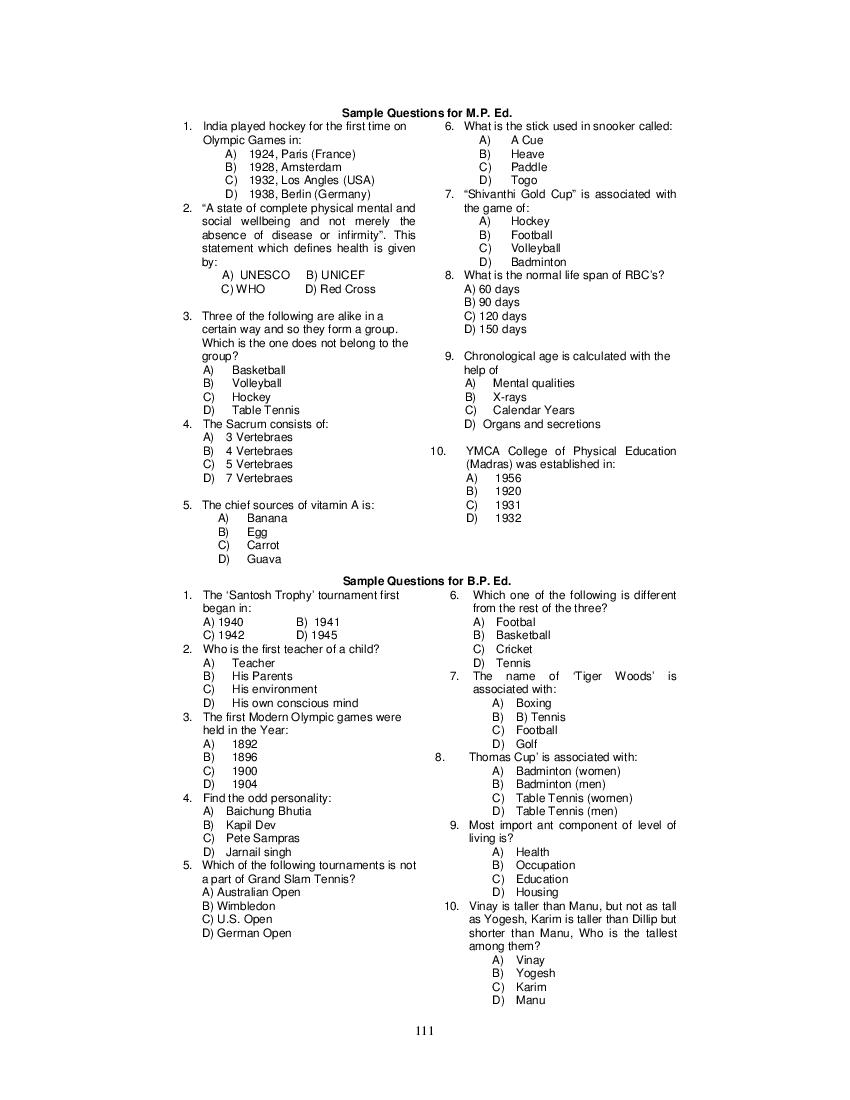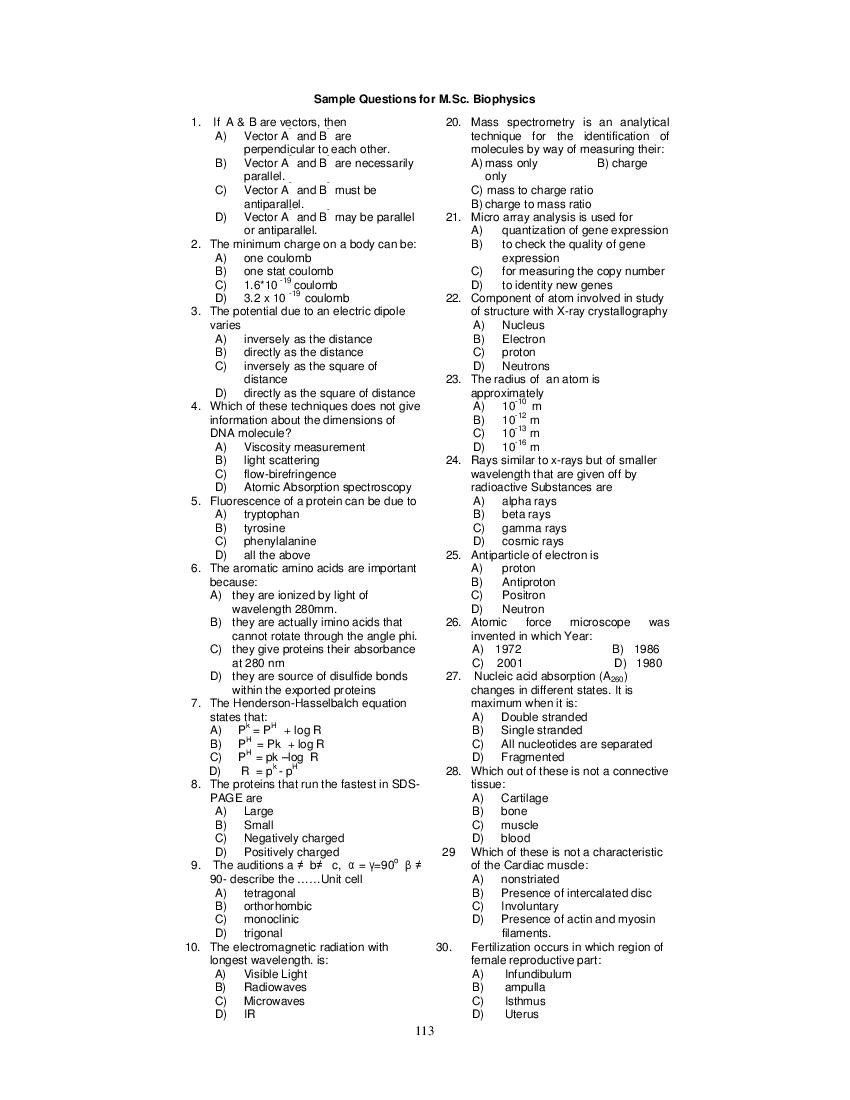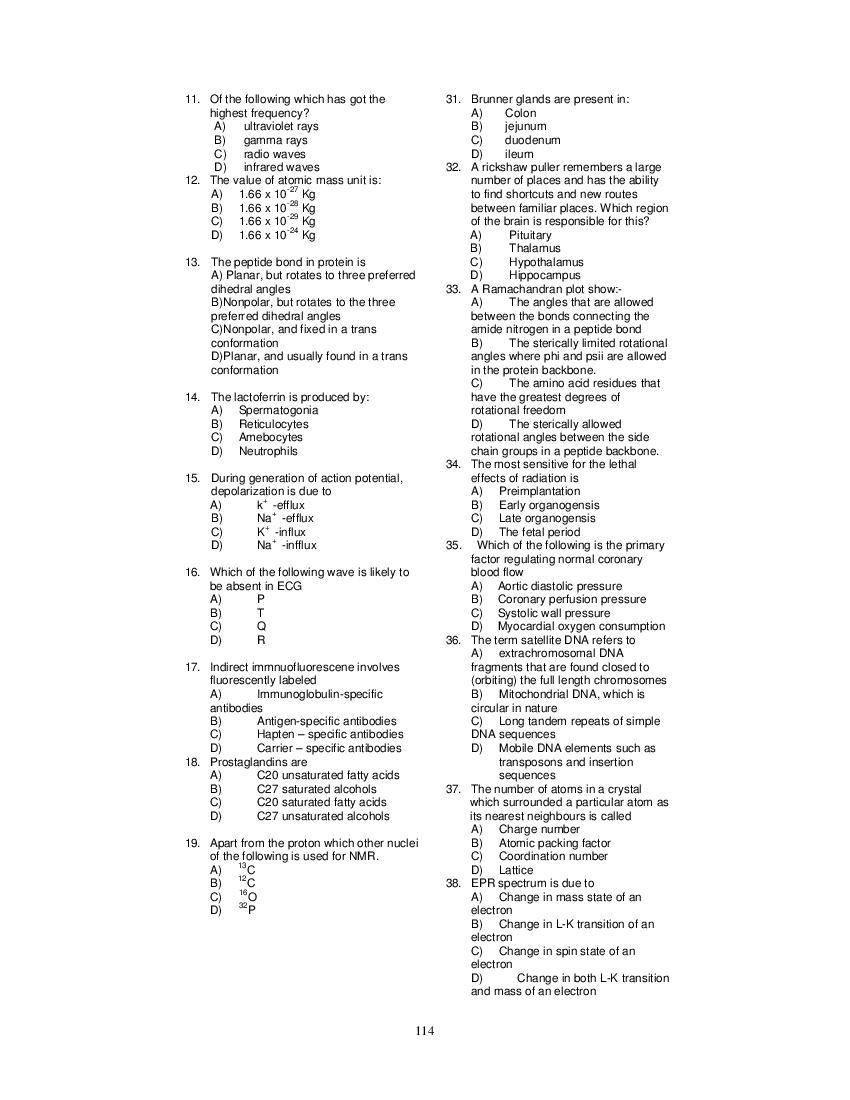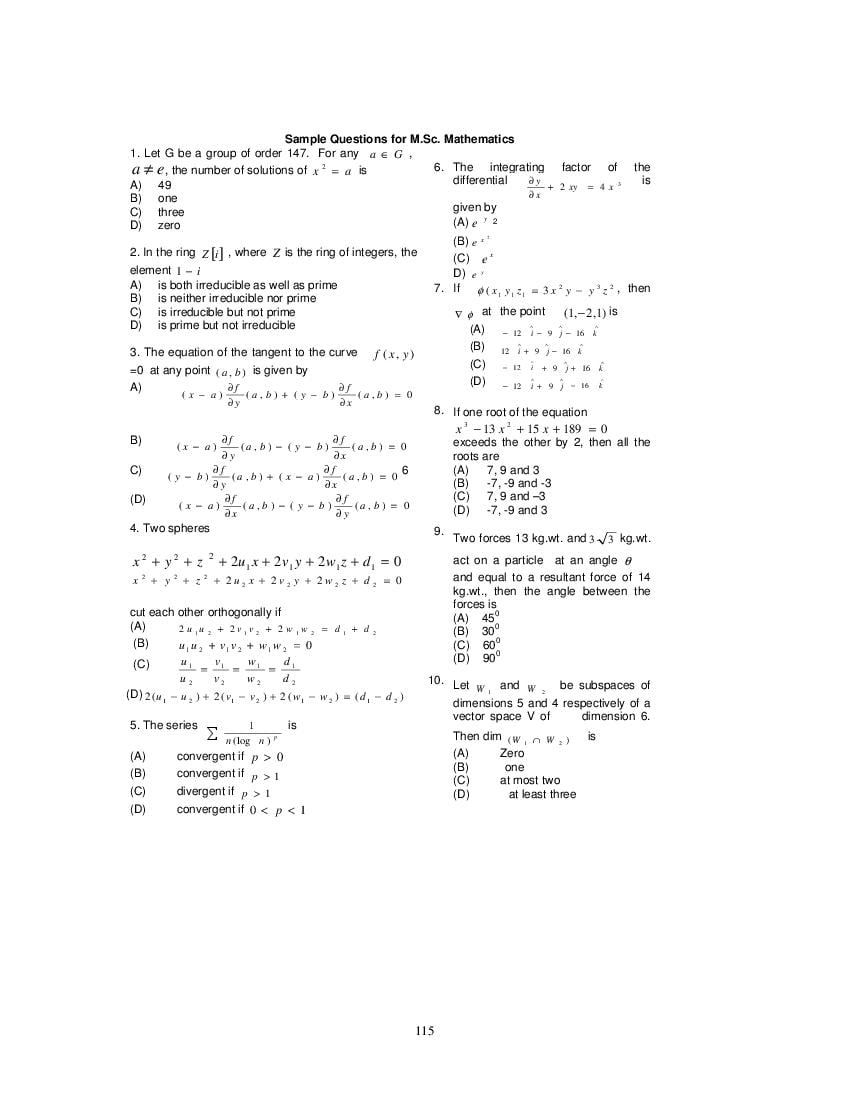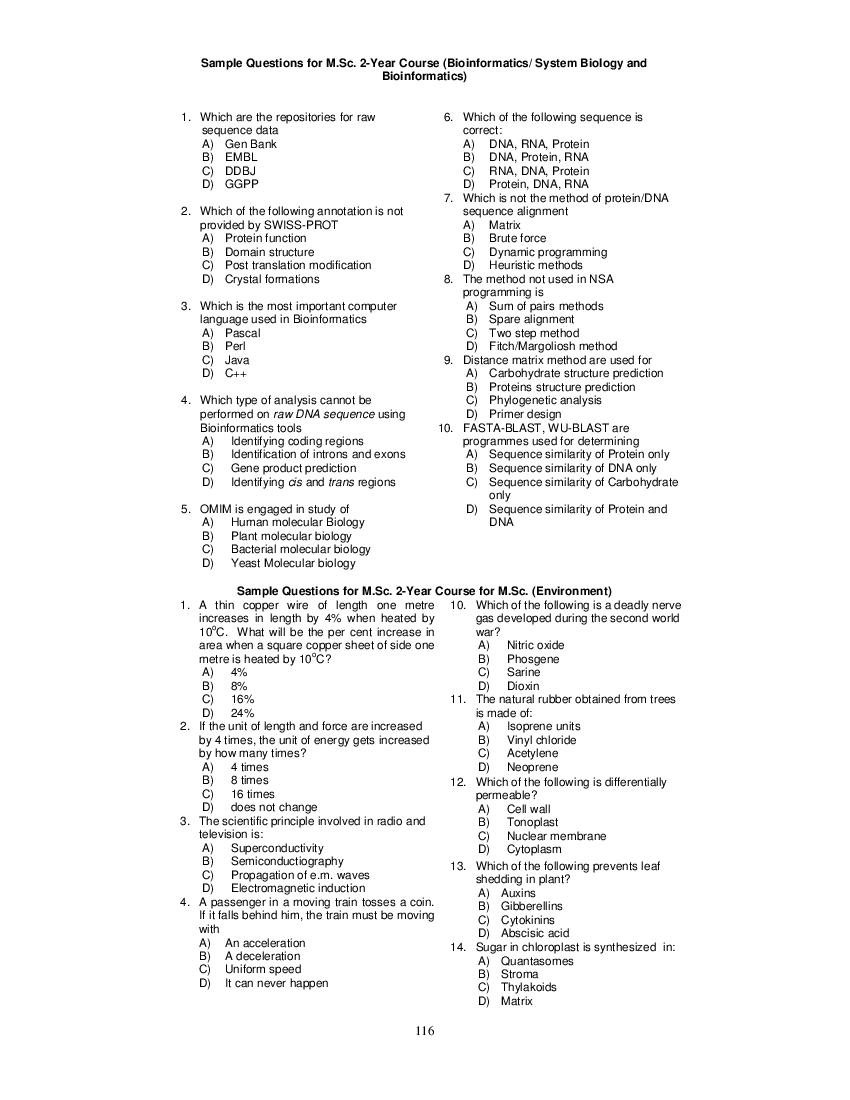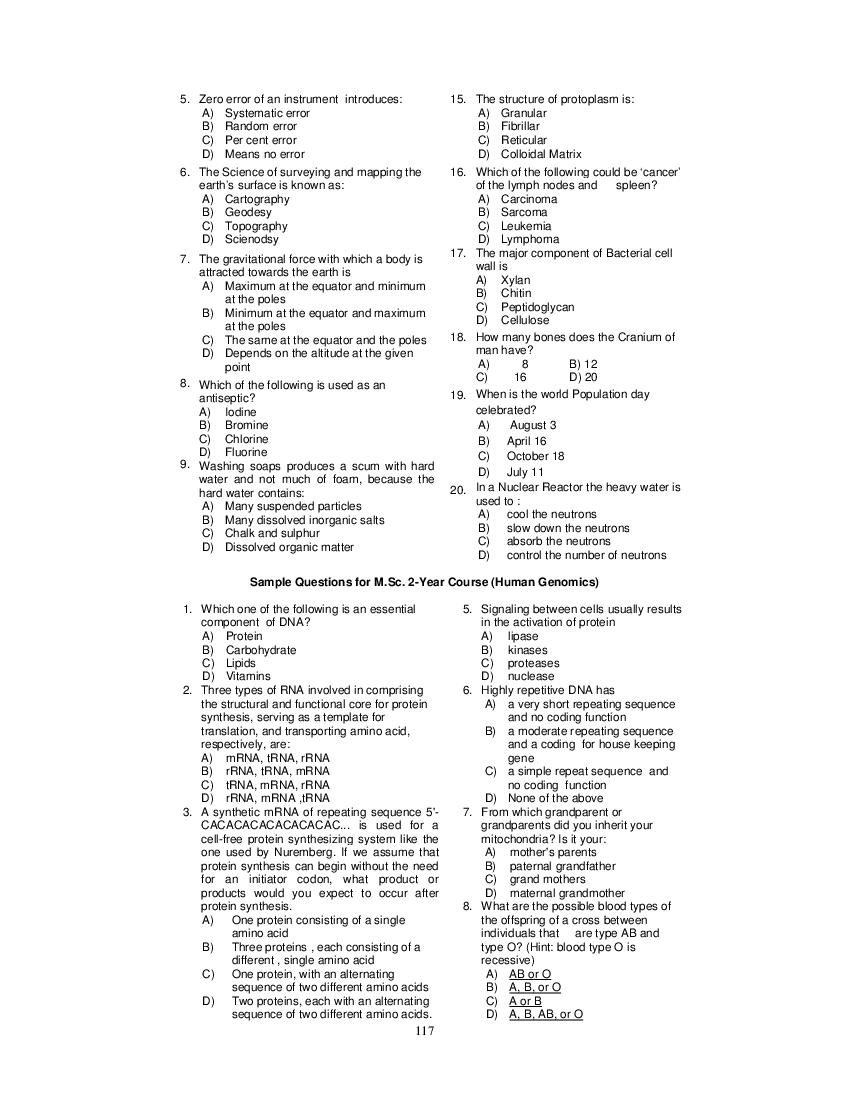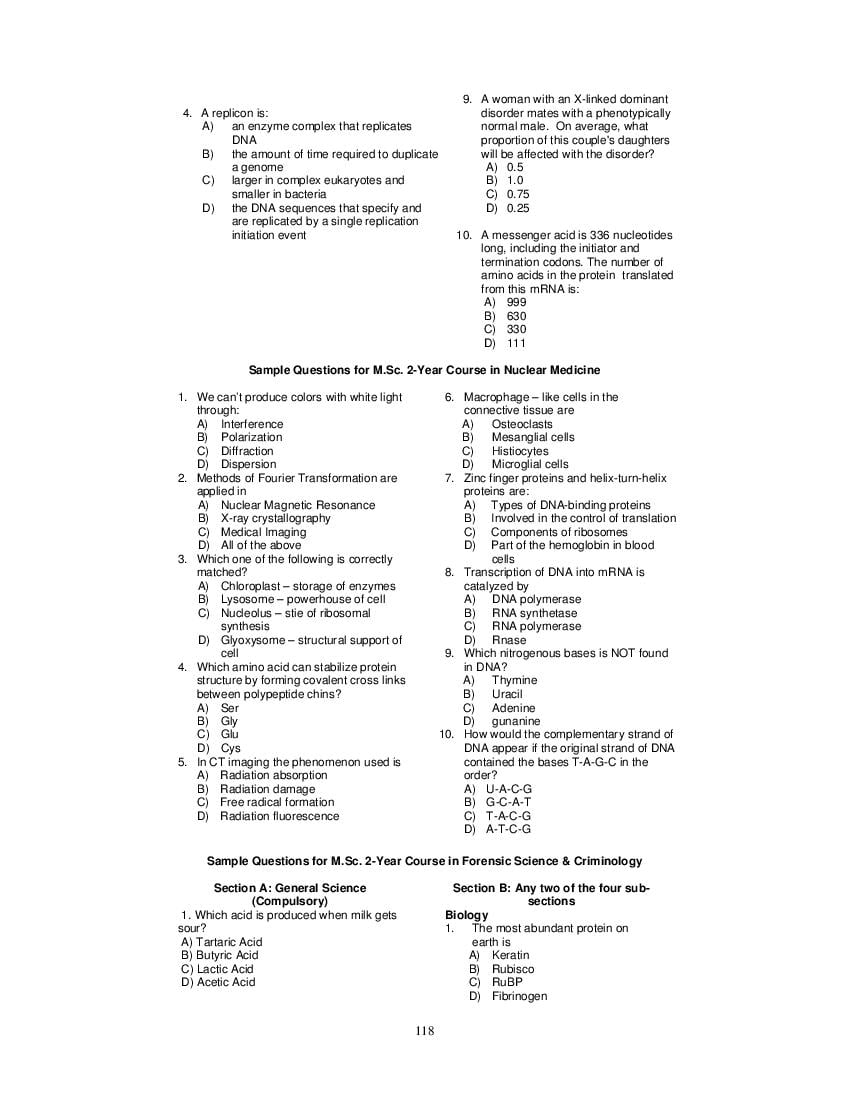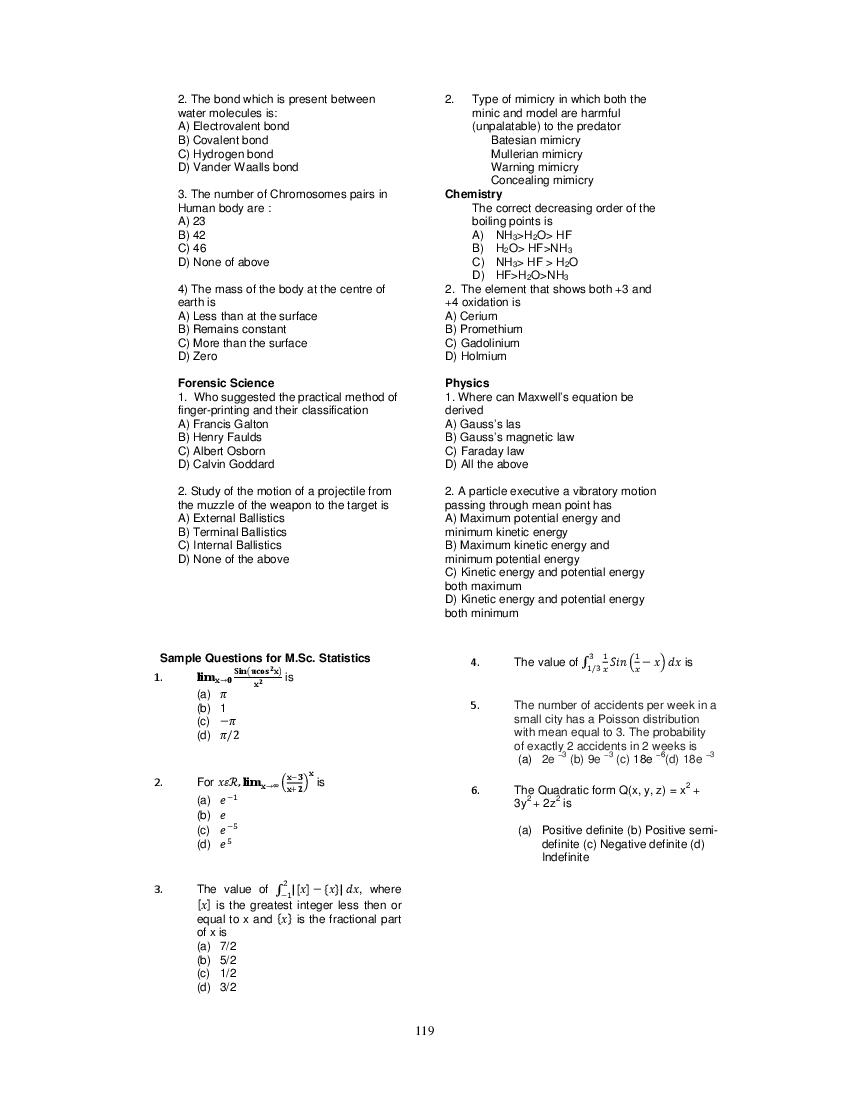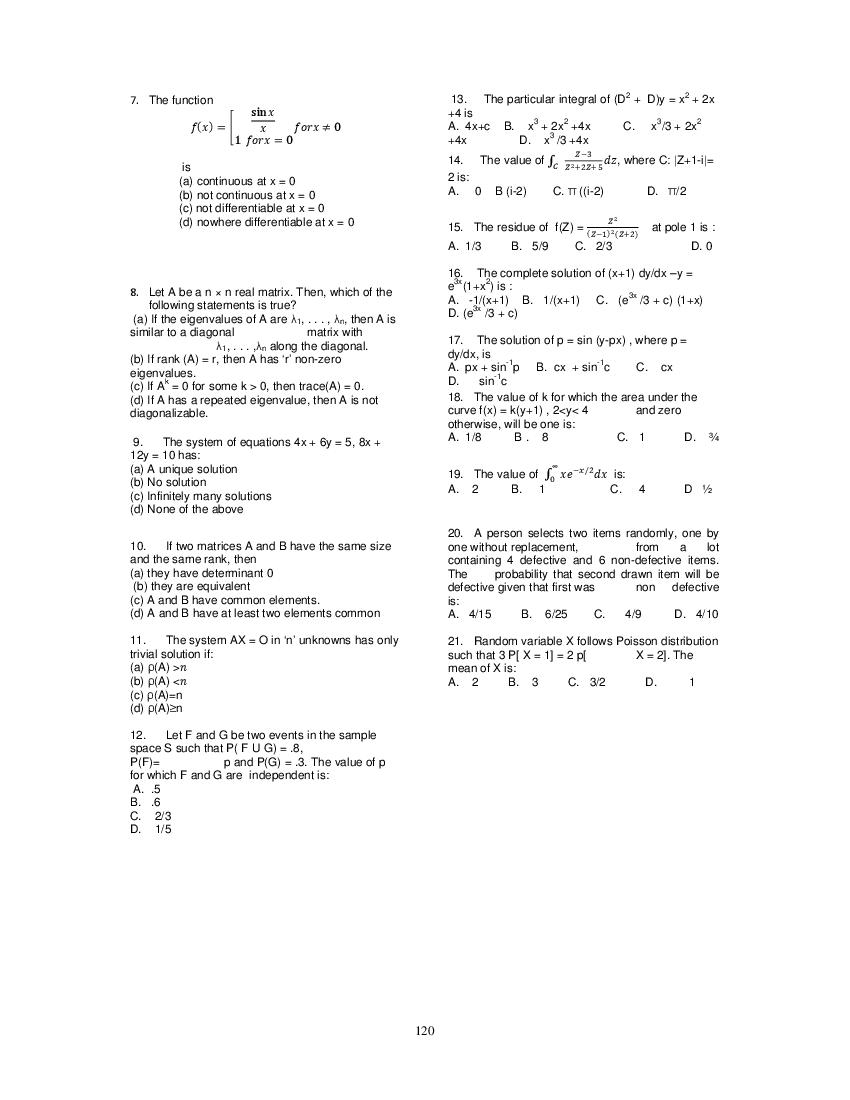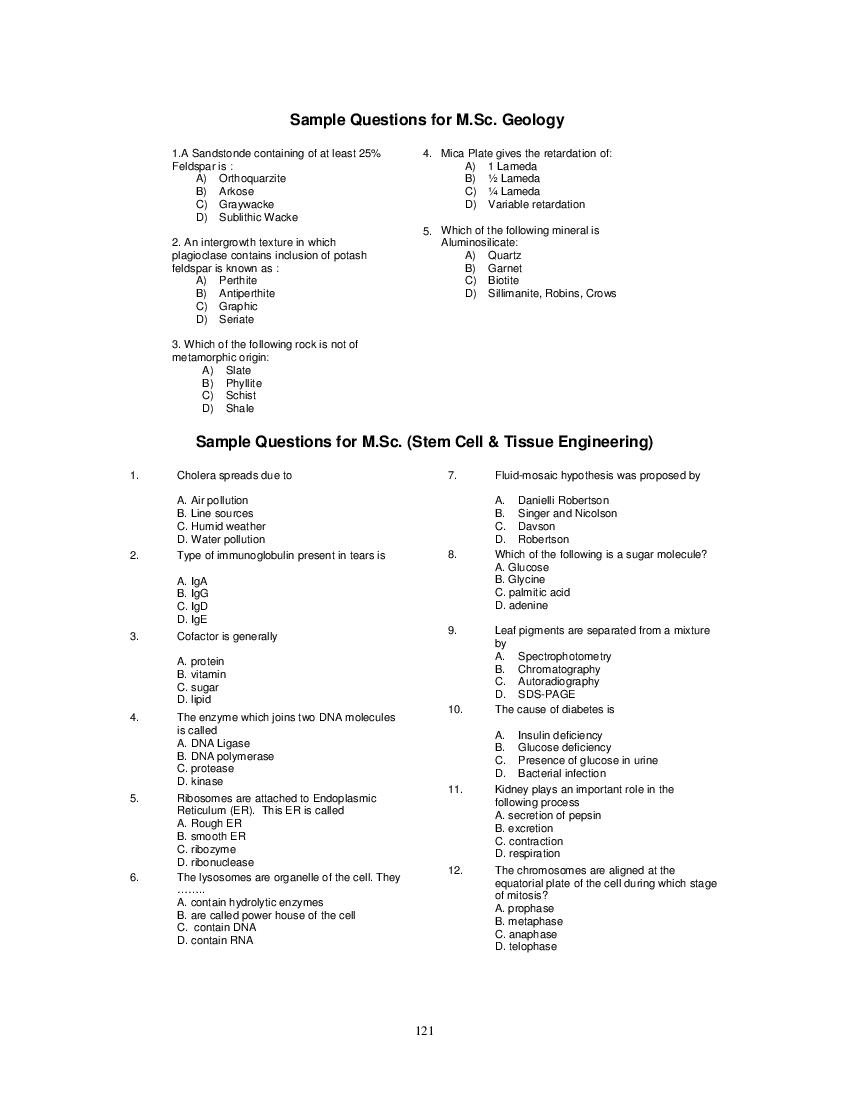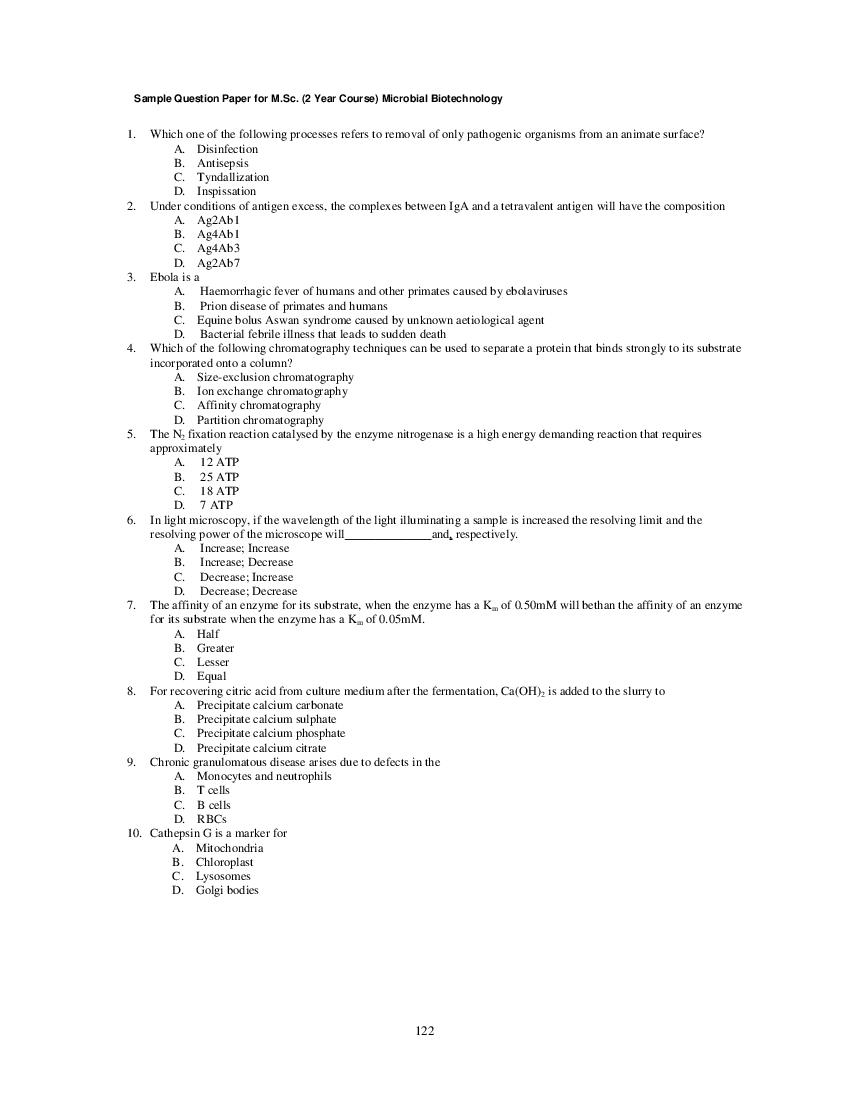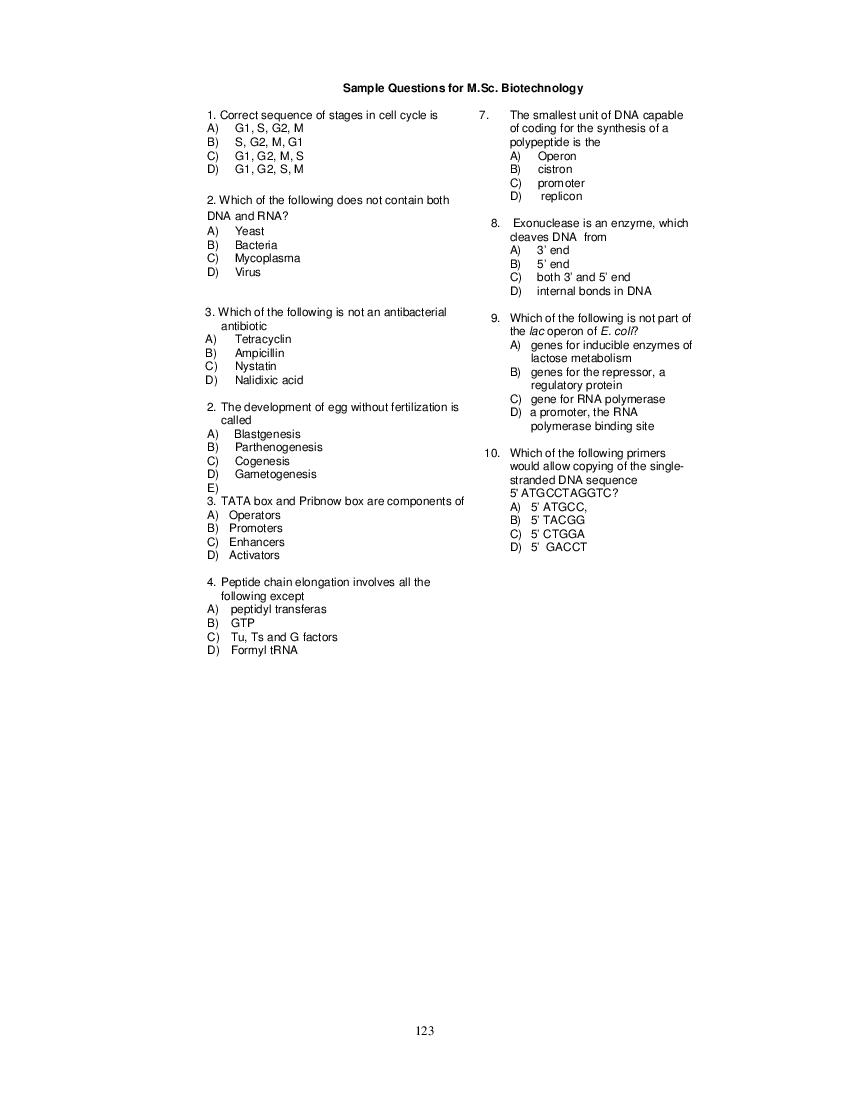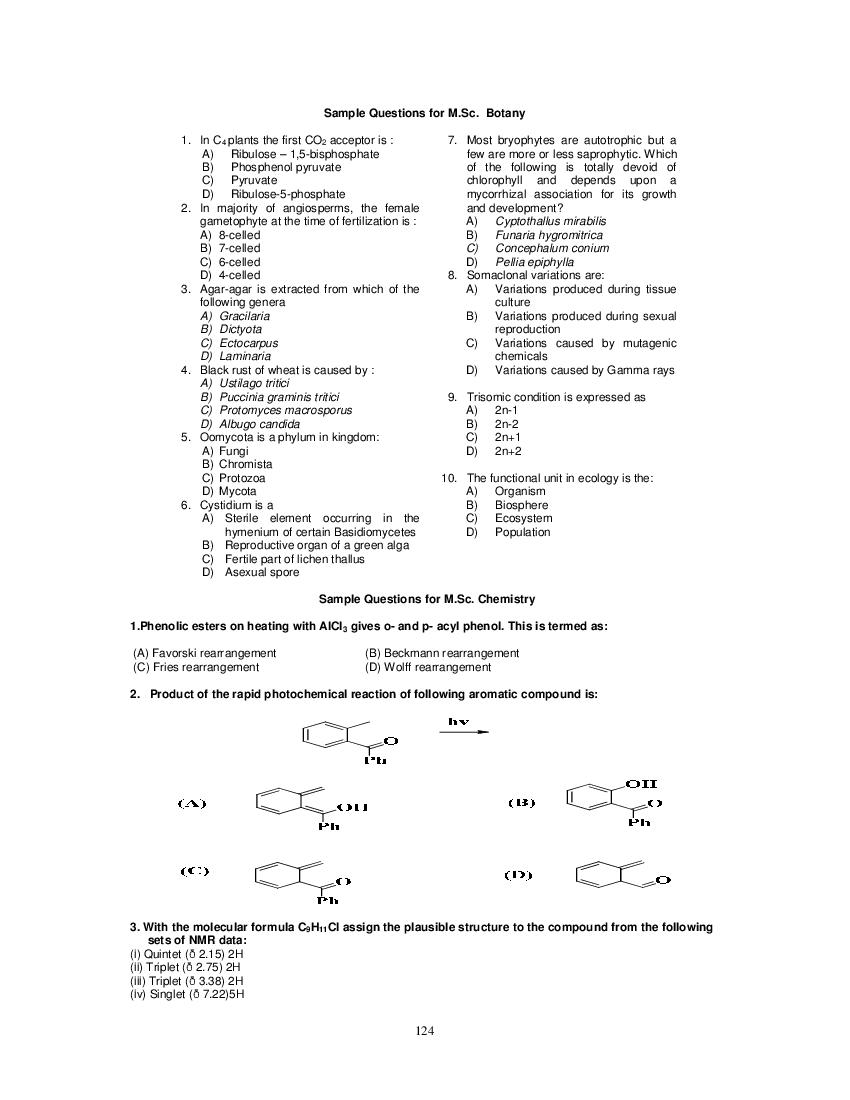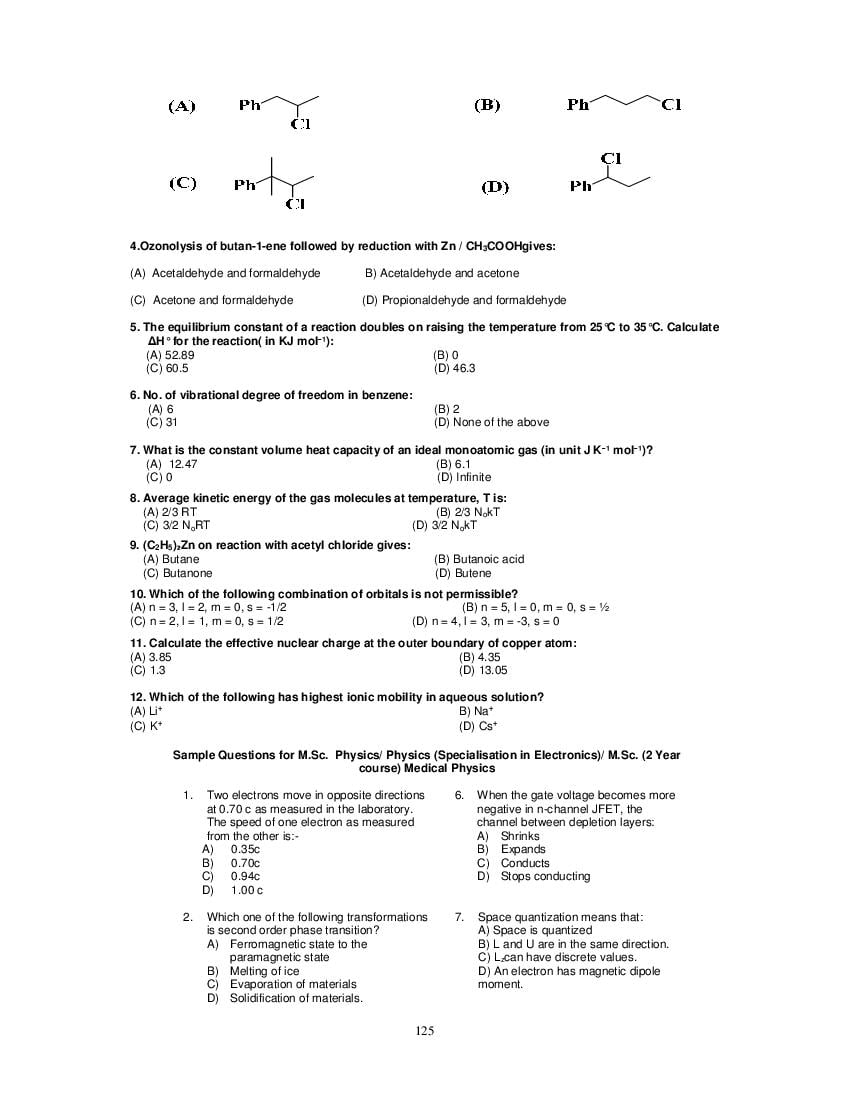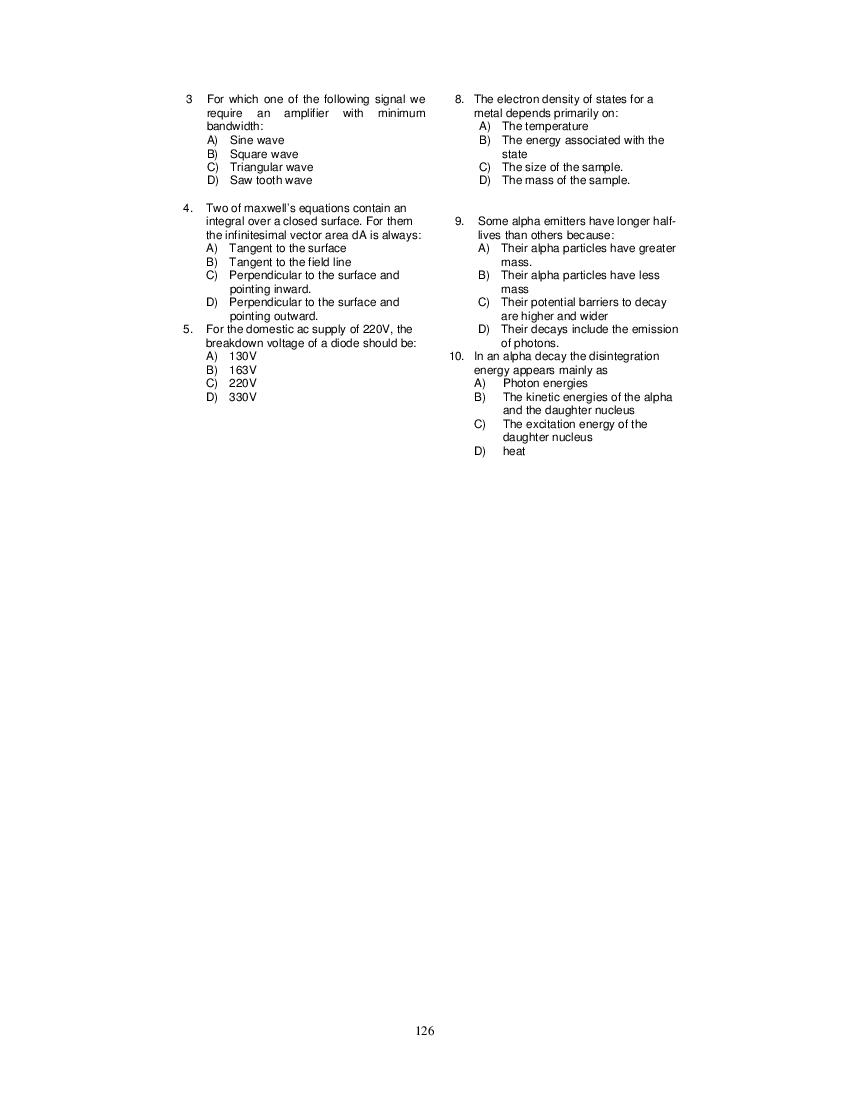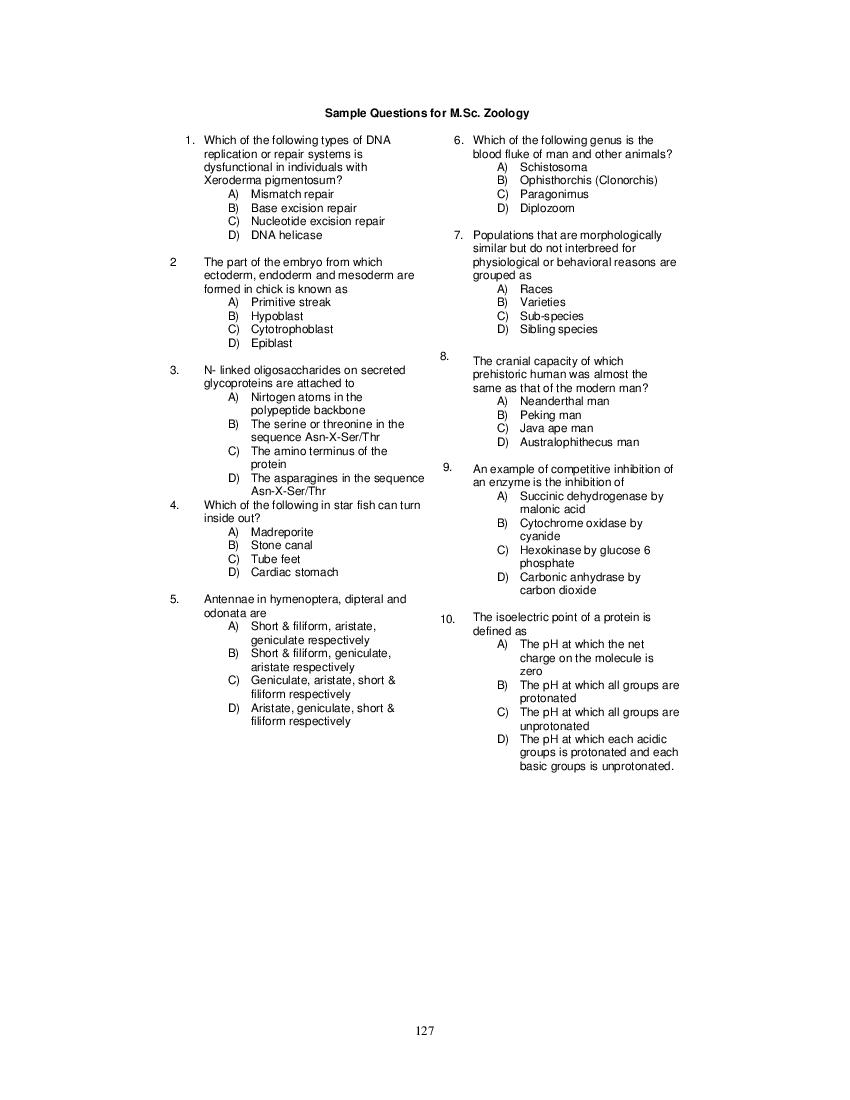 PU CET PG Sample Question Papers for the following courses are made available.
LLM
MCA
M.A. Journalism and Mass Communication
Masters of Public Health
M.A. English
M.A Geography
Master in Disaster Management
Masters in Remote Sensing & GIS
Master of Social Work
M.Tech. Nanoscience and Nanotechnology
M.E. Chemical
M.E (Food Technology)
M.E (Chemical with specialization in Environmental Engineering)
M.Tech Polymer
M.Sc. Industrial Chemistry
M.E. Electrical Engg. (Inst. and Control)
M.E. ECE
M.E. CS/IT
M.E CTM
M.E Mechanical Engineering (Manufacturing Technology)
M.E EE (Power System)
M.Tech Material Science
M.E Biotechnology
M.A (Business Economics)
M.Com (H)
M.Com (Business Innovations)
MBACIT
MBA Executive
M.P.Ed
B.P. Ed
M.Sc (Hons. School) Biochemistry
M.Sc (HS) Biophysics
M.Sc (HS) Computer Science
M.Sc (HS) Mathematics
M.Sc (2 yrs) Bioinformatics / System Biology & Bioinformatics
M.Sc Environment
M.Sc Human Genomics
M.Sc Nuclear Medicine
M.Sc (2 Yrs) Microbial Biotechnology
M.Sc Biotechnology
M.Sc (HS) Botany
M.Sc (HS) 2 yrs Chemistry
M.Sc (HS) Physics / Physics & Electronics / Medical physics
M.Sc (HS / 2 yr course) Zoology
What is the significance of PU CET PG 2023 Sample Paper?
The only difference between PU CET PG previous year question papers and sample paper is that the number of questions in the latter are way less. However, the sample papers are equally important as they can be used to:
Determine the difficulty level of questions – Sample papers hint at the By solving sample papers candidates can a hint of the general difficulty level of the paper much more quickly than solving previous year question papers.
Determine the general exam pattern – Sample papers can give much more quicker glance at the exam pattern – language, section, type of Questions, etc.- of the actual paper than previous year papers.
FAQs on PU CET PG Sample Paper 2023
Q1. Is the number of questions in PU CET PG 2023 Sample paper same as that in the exam?
Ans. No. The actual exam would have much more questions.
Q2. Will I have to write answers in MA Journalism and Mass Communication paper of PU CET PG 2023?
Ans. Yes. Although most questions in the paper would be MCQ type, few 150 words or more short answer questions would also be present in the paper
Q3. Where can I find PU CET PG sample paper 2023?
Ans. The links to PU CET PG sample Paper 2023 are given above.
Q4. Where can I find PU CET PG Previous year question paper?
Ans. The link to PU CET previous year question paper is given above.
To get fastest exam alerts and government job alerts in India, join our Telegram channel.