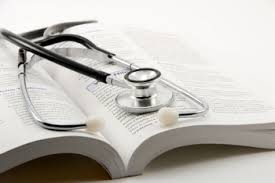 Mahatma Gandhi University of Medical Sciences and Technology enjoys national and international acclaim for its comprehensive academic programs, which afford a superior education for students who wish to succeed in not only the medical profession but all aspects of their lives.
MGUMST varied undergraduate and graduate programs, prepare students for the challenges of the future while addressing the realities of today's dynamic and global society. The University's commitment to academic excellence, moral purpose, and professional development is clear among the many different alumni who continue to reflect the values of MGUMST's education.
LPU Application Form 2019 - Apply Now!!
MGUMST Admission 2018
MGUMST offered Admission into various educational institutions including medical, dental, nursing and pharmacy. Mahatma Gandhi University of Medical Sciences and Technology promotes and subsidize activities of other educational institutions which are catering and improving public health at large. Candidates can check this article regarding MGUMST Admission in the field of medical and Nursing
MGUMST Admission
Name of the Institution under MGUMST
Mahatma Gandhi Medical College & Hospital, Jaipur
Mahatma Gandhi Physiotherapy College, Jaipur
Mahatma Gandhi Dental College & Hospital, Jaipur
Mahatma Gandhi Nursing College, Jaipur
Mahatma Gandhi Nursing School, Jaipur
Mahatma Gandhi Cardiac and Critical Care Centre, Jaipur
Contact
Mahatma Gandhi University of Medical Sciences & Technology, RIICO Institutional Area, Sitapura, Tonk Road, Jaipur, Rajasthan (India) – 302022
Phone No. : 0141-2771777, 2770798, 2771804
Fax No. : 0141-2771805
Email: [email protected]
Official Website: www.mgumst.org