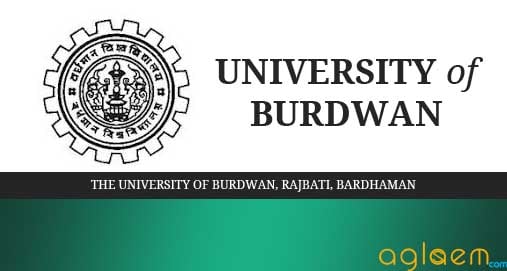 LPU Application Form 2019 - Apply Now!!
University of Burdwan Admission (বর্ধমান বিশ্ববিদ্যালয়)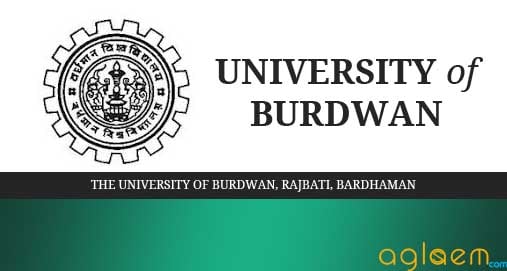 The selection for admission to the courses shall be made strictly on the basis of performance of the eligible candidates at the written admission tests and qualifying examinations. The University of Burdwan (also Burdwan University) is a public university located in Bardhaman, West Bengal, India.
University of Burdwan Admission Quick Links
Distance Education
UG Courses offered at University of Burdwan
LLB
BA Honours
BBA
B.Sc.
BA
B.Com.
BE / B.Tech
PG Courses offered at University of Burdwan
M.Phil
MA
MBA
Master in Education
Master of Law
M.Tech.
M.Sc.
MCA
University of Burdwan Application Form
For courses such as Engineering, separate application forms are not published. In such cases, admission is done directly via the exam conducting authority.
Applications in prescribed Form along with the Hall Ticket, to be downloaded from the website of the University of Burdwan (www.buruniv.ac.in), are invited for admission to the various courses. The downloaded application form must accompany
A Demand Draft of in favour of the "Finance Officer, The University of Burdwan", payable at State bank of India, Burdwan University branch,
Self attested photo copies of mark-sheets of the relevant examinations and age proof certificate,
Certificates of S.C./ S.T./O.B.C./P.H., if any, if the candidate intends to claim reservation under Government rules.
Admission to Burdwan University is highly competitive, as it consistently ranks amongst the best colleges in India. For admissions to the Engineering Faculty at the undergraduate level, students are admitted through the WBJEE, an entrance examination open to students from all over India. Unlike in a large number of states, there is no domicile quota in BU as well as for the remaining engineering colleges admitting students through the WBJEE. Postgraduate students in engineering are admitted through GATE. Admission to the Arts and Science Faculties is by means of individual examinations for each of the departments at the undergraduate as well as the postgraduate levels. Weight age is given to marks obtained at the higher secondary level for undergraduate admissions at the undergraduate level for postgraduate level.
Affiliated Government Colleges with University of Burdwan
Chandernagore Government College
Durgapur Government College
Government College of Education
Government Institution of Education (PG) for Women
Government Physical Education College for Women
Government Training College
Hooghly Mohsin College
The University of Burdwan, Rajbati, Bardhaman – 713 104, West Bengal, INDIA.
Phone : +091-342-2634975 (30 lines)
Fax : +091-342-2530452
If you have any queries about the admissions at University of Burdwan, please ask in comments below.
West Bengal Admissions Distance Education Home